After an 8 year hiatus Punt announce the September release of their new LP 'The Heat'. To celebrate they drop new single.
Brooklyn-based fuzz punk duo Punt, have just announced the Friday September 22nd release of their sophomore album, 'The Heat'  Alongside this announcement they share the first taste of The Heat in the double-headed form of 'I'm Bad"'b/w 'Take Me Home'.  

With 'I'm Bad' the duo deliver a fearless dive down the rabbit hole of tenacious ambition. Vocalist/bassist, Eli Frank explains: "​​It's about not knowing how to get what you want, but you know you're meant to be doing big shit. It probably won't happen, but fuck it cuz it's all about the ride anyway. That ride into the pits of hell baby."
After an 8 year break, following the release of Oil, the duo were drawn back together during a sweltering NYC heat wave in 2021. The resulting album, The Heat, hauls listeners through the grimy underbelly of the city, exploring the "random terrible thoughts" in Frank's brain and delivering a fuzzed out and riff heavy salute to all things noir.
Main Photo Credit: Brandon Phillips
Follow Punt on Their Socials
Need more Punk In Your Life?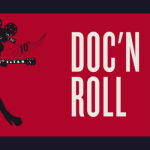 Punk News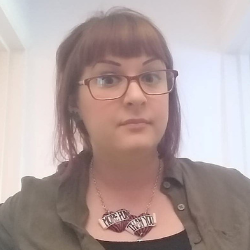 In it's 10th year, the Doc'N Roll Film Festival is celebrating a decade of inspiring, entertaining and vital films about the musicians we love.
Read More »
Punktuation Magazine For All Your Daily Punk News, Features, Interviews, Lifestyle and more!