Sixteen tracks of powerful punk anthems, bang on the nail of social commentary!
Six years after their last studio album, 'Trouble Maker', Rancid return with their eagerly awaited 10th album 'Tomorrow Never Comes' out on June 2nd  via Epitaph Records. Produced by long-time collaborator, Bad Religion guitarist and Epitaph founder, Brett Gurewitz, its sixteen blistering tracks barely make the two-and-a-half-minute mark, boasting the same gritty, straightforward punk-with-a-purpose that the world just can't get enough of.
Rancid's Tim Armstrong says: "When the four of us and Brett got back in the studio, we were instantly reminded of the special bond and chemistry we have together. We have never lost that enthusiasm and still love the process of being in the studio, writing and making music together after three decades. 
And thank you to each and every one of you for always sticking with us".
Album title track and opener 'Tomorrow Never Comes' shoots straight out of the starting gates with all of the energy you'd expect from Rancid. The system is unfair, and they are fucking angry about it – yes!
'Mud, Blood, & Gold' continues the theme, with thrashing guitars from Armstrong and Lars Frederiksen, including the thought-provoking lyric "Another lamb to the slaughter" as the battle is fought.
"Beware who's around you hiding in plain sight" – 'Devil In Disguise' has an Irish feel to it, pacy and catchy as hell, this one is a bit of an earworm!
'New American' – a new twist on the old cowboy culture, this one is for the real people of the US, not the 'rah rah' upper-middle class of America – clever and witty.
The dangerous times of slave capturing pirates from the Barbary coast are alluded to in 'The Bloody & Violent History', with parallels drawn to modern city life – "When you can't trust the law-makers".
'Don't Make Me Do It' is the second single release from the album, frenetic in pace, the fastest track at under 1 minute. Prepare for a short, sharp mosh!
Living by the gentleman's code in 'It's a Road to Righteousness' is classic Rancid fare driven by Matt Freeman's bass and Brenden Steineckert's drums.
'Live Forever' is a joyful tribute to the band themselves "Get to the show, do what we know". Of course they do it well, and this uplifting number dropping in at the halfway point of the album is perfectly timed!
Another song of Punk brotherly love, 'Drop Dead Inn' is a short but sweet ode to sticking with your buddies through bad times. Rip-roaringly great guitars on this track make it a contender for the best on the album.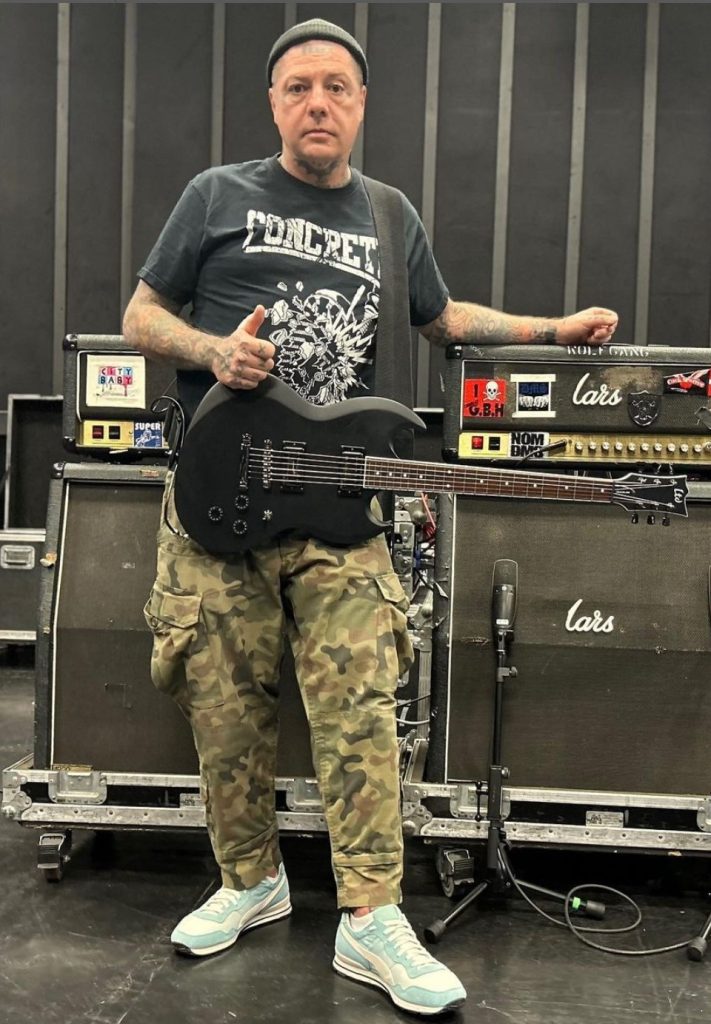 'Prisoners Song' with its sing-along chorus is going to sound amazing live, while 'Magnificent Rogue' reminds me of one or two folk I know.. the highlight being the drumming on this track.
Getting the hell out of town on a 'One Way Ticket' is a Rockabilly number played at breakneck speed, with 'Hellbound Train' (the transport of choice?) returning to the more typical Rancid sound. A great song about staying true to yourself when all around you cannot be trusted!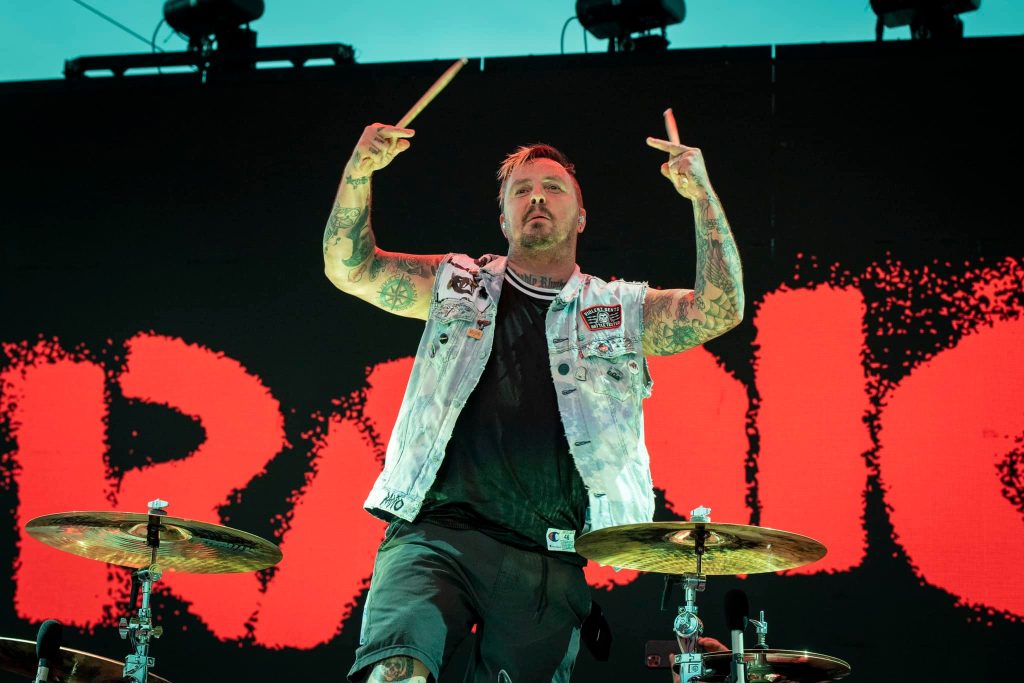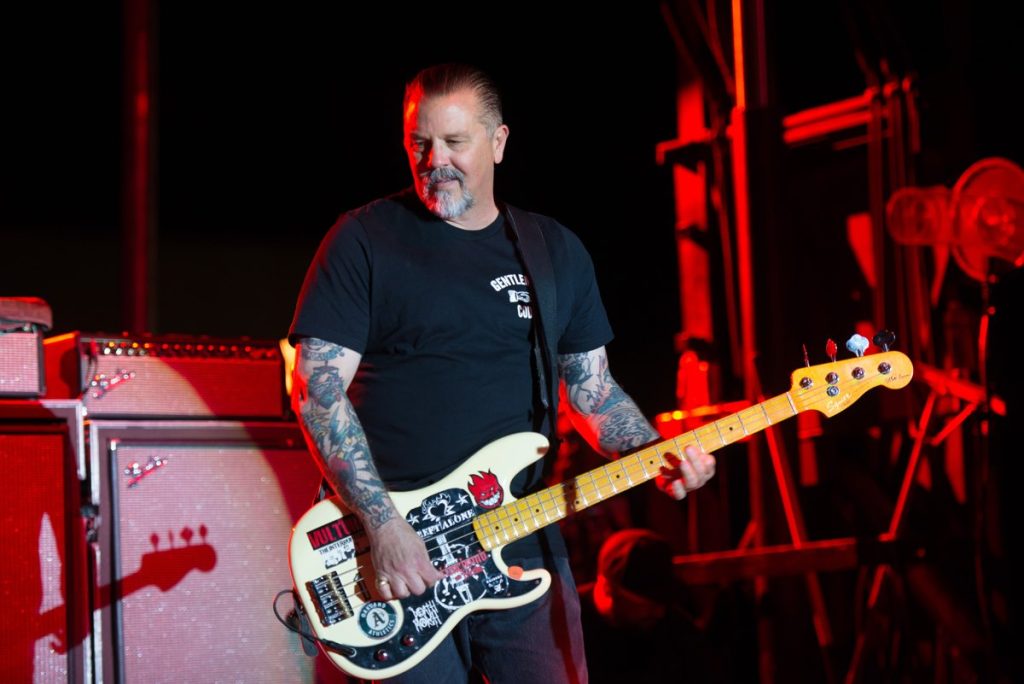 'Eddie the Butcher' was a notorious New York mobster, famous for dismembering his victims. The bass intro to this song is as sharp as Eddie's knives, and drives this great song along apace.
'Hear Us Out' expounds upon the band's philosophy "We gotta stick together regardless, we gotta do what we think is right", before excellent album closer 'When The Smoke Clears' at the end of the fight is a shout for hope for the future.
Writing as well as this 30 years down the line, Rancid prove that there most certainly is a future for the band, with upcoming live shows selling out to their legions of fans all over the world.
Armstrong, Frederiksen and Freeman's vocals expand the dimensions of the album, alongside the masterful musicianship of all four band members. There are still plenty of things to be said about the inequalities of modern society, and Rancid have never shirked this task – it could be said that 'Tomorrow Never Comes' for far too many, but for fans this album is well worth the wait!
While you're waiting for the album to drop, why not check out Punktuation's feature on 10 lesser known (but awesome!) Rancid tracks HERE
Catch Rancid on tour in Europe and North America this year – all the dates are below:
Main Photo Credit / Full Band photo: ATIBA JEFFERSON
Tomorrow Never Comes
Mud, Blood, & Gold
Devil In Disguise
New American
The Bloody & Violent History
Don't Make Me Do It
It's a Road to Righteousness
Live Forever
Drop Dead Inn
Prisoners Song
Magnificent Rogue
One Way Ticket
Hellbound Train
Eddie the Butcher
Hear Us Out
When The Smoke Clears
Follow Rancid on Their Socials
Need more Punk In Your Life?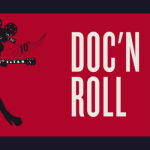 Punk News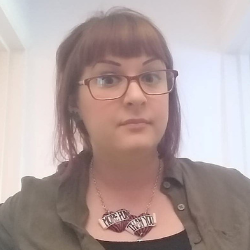 In it's 10th year, the Doc'N Roll Film Festival is celebrating a decade of inspiring, entertaining and vital films about the musicians we love.
Read More »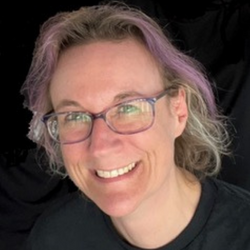 'Usually found jumping around down the front at gigs, I also relish taking photos and videos, singing, speaking with fellow music fans, and asking musicians the questions nobody else does  Writing about my favourite bands and connecting with people who love music too keeps me more-or-less sane  I've worked for over 25 years at a video production company, mainly filming live music events, therefore I have an additional backstage perspective!'