The band's 10th studio album is out this week so perhaps it's timely to remind ourselves of their journey so far....
For a band that has been going as long as Rancid, an extensive back catalogue is a given. But as well as the nine albums that precede 'Tomorrow Never Comes', there's also a sprawling cache of deep cuts, demos and EP tracks whose existence only the most discerning Rancid aficionado would know. Until now.
Here's our 10 picks to guide your deep-dive!
What Rancid fan doesn't have a soft spot for Matt Freeman – whether it's for his growl or his basslines? With 'Rancid '93′ being the first of their albums to enter my music collection – and depending on my mood – for me it's a case of the rougher the better.
The 'Radio Radio Radio' EP is the band's fourth release as a four-piece, released in 1993 by Fat Wreck Chords. It includes an excellent cover of Blitz's 'Someone's Gonna Die', as well as boasting a blistering rendition of 'Just A Feeling'. It's counted in with Brett's sticks before a classic Freeman bassline crashes into the eardrums, atop the screeching guitar tone of the band's early years. There's a great solo from Lars, too, as well as his backing vocals – which have added so much to their sound – but it's the bass that owns this track.
I'm very partial to rockabilly, particularly when sung by Lars Frederiksen. The rhymes, alliteration and lead guitar make this song so catchy. Lars' delivery of "livin' in Britain" is delicious. And it's another piece of double bass from Matt. What more could you want?
'End of the World Tonight'
Among the 'Lets' Go' and '…And Out Come the Wolves' demos – more recently bundled together unofficially as 'Lets' Go… Wolves' – is a brilliant song called 'End Of The World Tonight'.
It's a mid-tempo track with catchy lead guitar and a flutter of dub near the end. A neat earworm of song that I can't believe didn't find its way onto an album. Whilst one can't imagine Wolves missing any of the 19 tracks that we know so well, 'End Of The World Tonight' would've been a perfect fit.
I could've picked any of the five tracks from Rancid's 1992 (self-titled) debut EP on Lookout! Records. I've gone with the second: 'Battering Ram'.
As might be expected, it has those scratchy guitars of the '93 album and tight drums from Brett Reed. It's got anger, aggression, determination and the Freeman growl, making it characteristic of the band at this time. 
'Life Won't Wait's 'Warsaw' opens with a soundbite from the 1992 documentary Manufacturing Consent: Noam Chomsky and the Media, which leads me to think that Tim knows his Noam.
That makes me suspect that this title is a reference to Chomsky's own description of one US newspaper as the "Emperor's Lap Dog" (in a clip in the film, no less). Armstrong sings of "propaganda" whilst the refrain – delivered by Frederiksen – is "East Timor"; a former Portuguese colony brutally occupied by General Suharto's Indonesia from 1975 to 1999, about which Chomsky wrote extensively.
Musically, the song is brilliant and features that scratchy, dubby breakdown ala 'Radio Havana'. The song was unreleased until B Sides and C Sides.
There's an unofficial release called 'Demos from the Pit'. One website suggests that they span 1992–1994. Here we find alternate takes of tracks from the 1993 self-titled and others with elements from tracks that would appear on 'Let's Go'.
One of my favourites in this bunch is 'Borderline'. For me, it's a cracking composition: the 1992 EP sound of their early days with a half-time chorus of gang vocals from Matt and Tim. If you like this era of Rancid, I can't recommend these tracks highly enough.
I love references. I love them when they're on the nose and I love them when I only learn about them in a scholar's footnote. On 'Indestructible' we had 'Django' (played by Franco Nero in the 1966 spaghetti western of the same name) and 'Travis Bickle' (played by Robert DeNiro in Taxi Driver).
In 'Clockwork Orange' – another unreleased song from the 'Life Won't Wait' sessions – Tim sings of "[him] and Alex in a Durango '95", atop a contained cacophony of guitars which feedback, ring out and whine like alarms and struggling radio signals. The whole sound creates a feeling of unease not unlike the menace that runs through Stanley Kubrick's 1971 film.
The coolest thing about this song is when Lars and Tim deliver the same lines simultaneously. They sound fantastic. We also get (during a breakdown) panting from Tim, reminiscent of Agent Orange's 'Too Young To Die'. 
This feels like an obvious choice but if you weren't a fan of South Park or Rancid in the late '90s, you may not know this exists. And if you happen to like both, you'll really want to.
Featured in a second season episode of South Park ('Chef Aid') – which also featured Joe Strummer, amongst others – the song does not in fact share its title with the Ramones track 'California Sun'. Brad Logan played in F-Minus and Leftöver Crack, and was a roadie for Rancid.
Anyway, the song itself is a clean, catchy piece; a nugget from the archive. And it features Isaac Hayes – Chef, obviously – and I don't know of anywhere else that you can hear Lars Frederiksen and Isaac Hayes singing alongside each other. Enjoy.
In 1998, Grita! Records released a compilation called 'Skaliente'. The opening track was 'Lethal' by Rancid. It's heavy on the reverb and has a slow, dubby and (I would say) a dour sound which is actually quite infectious.
There's other non-album ska/reggae tracks out there, such as 'Things To Come' (the b-side to 'Hooligans') but, given the obscurity of 'Lethal', and the former's inclusion on B Sides and C Sides, that's my pick. 
Another song from the 'Let's Go… Wolves' sessions is 'Ghost Dance'. It opens with a Freeman bassline, but one with real bounce, that bops along to Brett's drums, before a chord rings, a pick slides, and everything comes together in a verse opened by Freeman in a gruff croon: "Why must I stay here?"
The sound quality is rough but the guitars are playing a rockabilly riff which adds to the bouncing rhythm. It's obviously always good to get Matt on lead vocals and, even with lines such as "catastrophe seems so clear" the song is upbeat and undoubtedly a (lesser known) classic of the Freeman-vocals-canon. If it had made it onto an album, I'm certain it would be a fan favourite.
Rancid's new album 'Tomorrow Never Comes' is released on 2nd June via Epitaph Records. Check out your streaming/purchasing options HERE. 
Follow Rancid on Their Socials
Need more Punk In Your Life?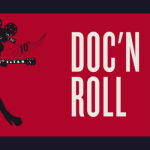 Punk News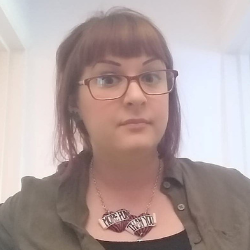 In it's 10th year, the Doc'N Roll Film Festival is celebrating a decade of inspiring, entertaining and vital films about the musicians we love.
Read More »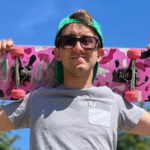 Now comfortably in my 30s, there are a couple passions which I've never left behind: writing and music. If I had to sum up my musical tastes in a single sentence, said sentence would probably say: Punk fan in love with ska, jazz and ska jazz. I love writing about the things I love and do so with happy enthusiasm. I'll pick up any instrument I set my eyes on and will go on endlessly about my favourite bands.