Not just any cover band but The World's Most Famous Cover Band play the Tivoli Brisbane.
Friday Night, The Tivoli Brisbane hosted the brilliant one and only punk supergroup, Me First and the Gimme Gimmes. When you arrive at a gig 10 minutes after the doors have opened and the venue is already 3/4 full with a high energy buzz in the air, it's pretty clear that it's going to be a night to remember. The first thing you notice at a Me First and the Gimme Gimmes' gig is the audience. It is always an eclectic collection of hardcore punks in full regalia, Hawaiian shirts galore, and a range of vintage band shirts. The thing they all have in common though is that they are there to have a bloody good time.
The first support act was Gold Coast band Tokyo Beef  who kicked off a solid set with an undeniable sound that was reminiscent of classics from The Saints to Radio Birdman and The Riptides. Old school garage rock with a hint of punk and a dash of surf melody. It was a punchy and energetic set and featured a brilliantly Australian '70s-inspired punk rock sound.
The second support act were post-punk duo from Wollongong Chimers, with a very different sound than their predecessors but still packed a punch. For a two-piece the energy levels matched a larger outfit. The drummer was impressive carrying an intense but steady beat as they delivered some powerful music with strong vocals. Chimers had the crowd won over by the end of the set.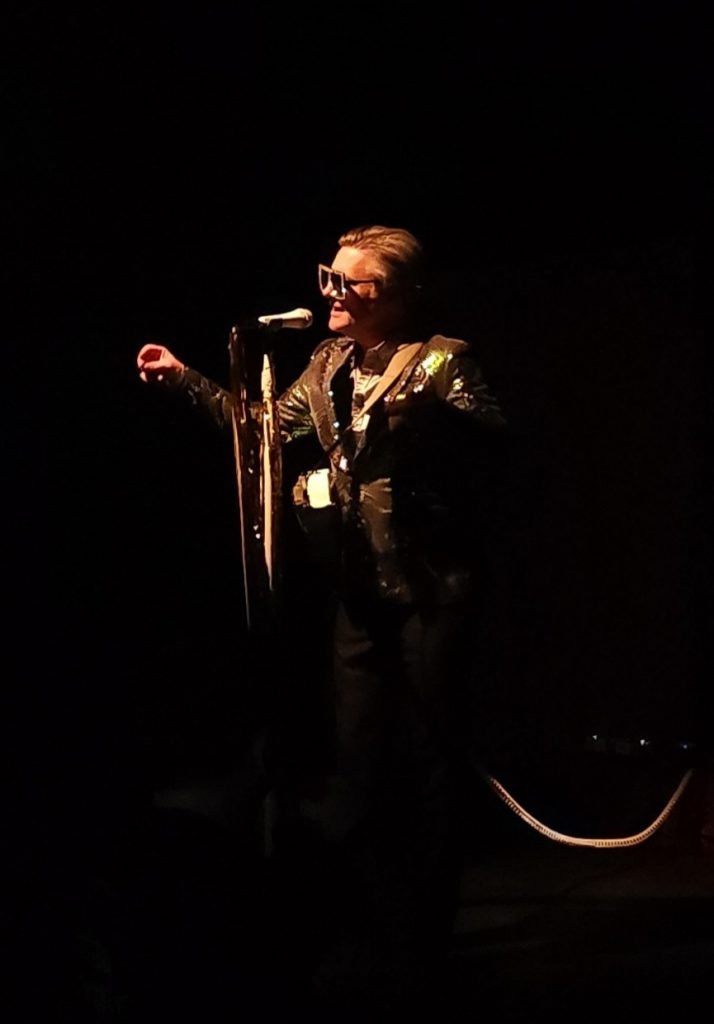 Now comes the moment we have all been waiting for as The Gimme Gimmes take the stage. The venue was now packed to capacity and the energy was high as they welcomed dynamic frontman Spike Slawson to the stage. Dressed in his sequinned jacket, gold streamers surrounding the microphone and Ukulele in hand he starts the show solo with Steely Dan classic Rikki Don't Lose That Number.
Shortly after being joined by the band as they moved into Leaving on a Jet Plane. The crowd erupted and sang with an enthusiasm that could've lifted the roof. As I spun around to check out the crowd I was greeted with a sea of smiles as people danced and sang as the joy this band brought filled the venue.
A night with Me First is all about audience participation and this crowd didn't disappoint. Crowd surfing, slam dancing, loud boisterous voices and the joy of this band's unique ability to play rapid-fire punk interpretations of songs everyone has grown up with. What an incredibly fun evening.
I'm writing this review a couple of days later and the smile still hasn't left my face. This unique concept of playing exclusively covers has served them well since 1995 with a core band and a number of fill-ins for various tours, and the fill-ins are always of an exceptional standard. For example, this tour featured
Joey Cape
on Guitar (
Lagwagon
), Spike Slawson on Vocals (
Swingin' Utters
),
C. J. Ramone
(
Ramones
) on Bass,
John Reis
(
Rocket From The Crypt
) on Guitar, and
Andrew 'Pinch' Pinching
(
The Damned
) on Drums.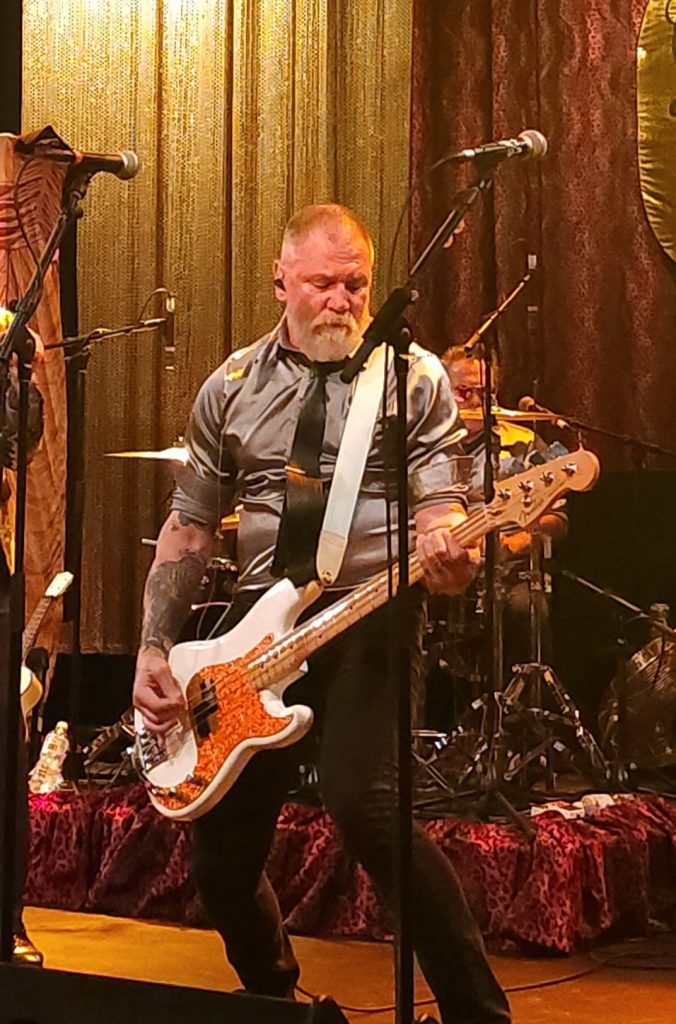 Security weren't quite as happy though, with a number of crowd surfers being pulled over the barricades. Song after song Me First pumped out their classics which you can read the set list down below.
During the show Spike mentioned "We are a Four for Friday of putting the cunt back into country". to close out they performed a cover of Australian pub rock icons
The
Angels
song
Am I Gonna See Your Face Again
to which Spike took immediate mock offence from the crowd screaming "no way", "get fucked", and "fuck off". as he rehearsed the studio version but clearly jokingly didn't know the live version.
Overall it was a really fun energetic experience and it was everything I had expected and more. If you ever get the chance to go and see them don't miss out because its one hell of a night.
Follow Me First & The Gimme Gimme's on Their Socials
Need more Punk In Your Life?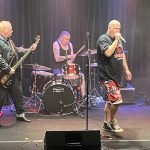 New Releases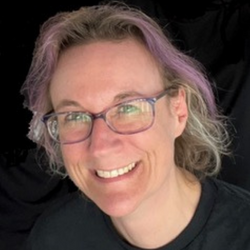 Red Anger 's second album 'Revolution Numb' is as a natural progression from their first. A call for freedom and change, with powerful delivery of
Read More »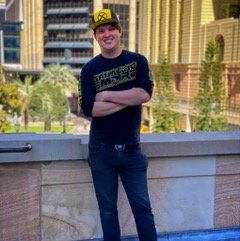 From the age of three, I've been a student of music trivia building up my knowledge of punk and Australian alternative music. (Thanks Mum). Punk has always played a big role in my life and inspired me to play the guitar. I work as a stagehand in the music and theatre industry and now run my own podcast, The Pixelated Popcorn Podcast.