OneTwoThree: The Innovative Swiss Punk Band with a Unique Line-Up.
Sara Schär and Klaudia Schifferle were trailblazers in Switzerland's punk scene during the 1970s. Their bands, TNT and Kleenex/LiLiPUT, respectively, were pioneers in the first punk wave, and their music was groundbreaking for its time.
While these bands never played in the Netherlands, their new band OneTwoThree recently made its debut in Utrecht and Amsterdam, leaving audiences in awe.
The Swiss punk band  was founded in 2018 by Sara Schär, Klaudia Schifferle, and Madlaina Peer. The band was unique, they were all  bassists cum singers, making them stand out in the punk rock scene. However, their original lineup was short-lived as Madlaina Peer sadly passed away recently. Despite this loss, Klaudia and Sara decided to continue with their music and recorded new songs for their record label, Kill Rock Stars. The duo recorded their new songs at the Powerplay studio in Maur near Zürich.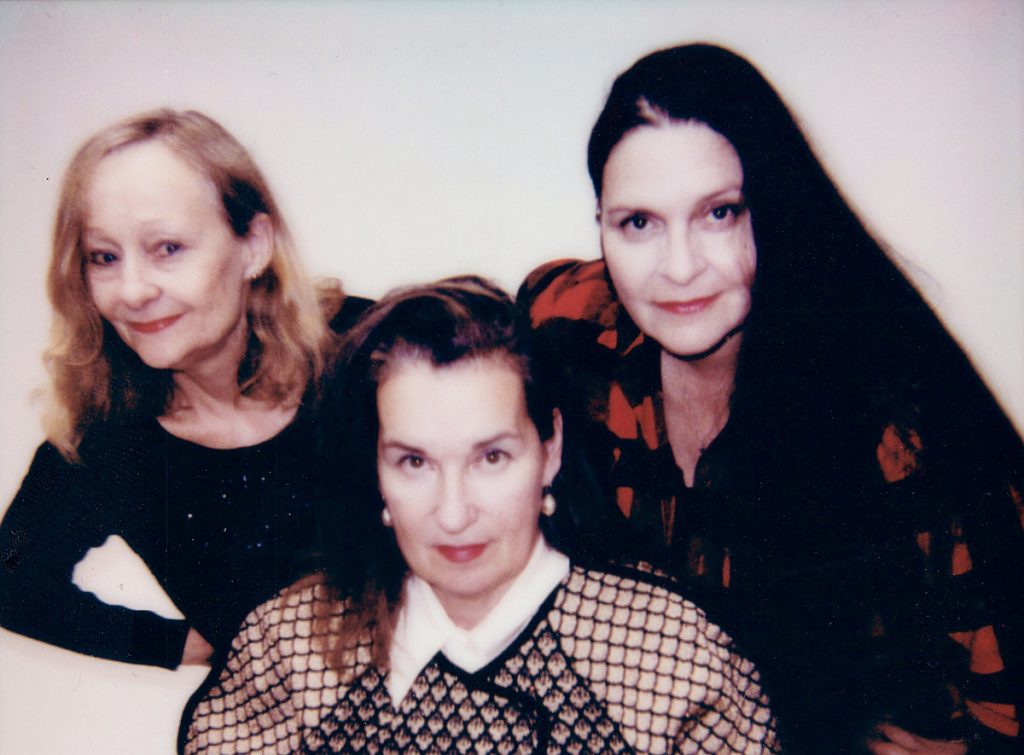 Last month, Sara, Klaudia, their bass guitars, bass cables, and drum machine arrived at the industrial estate in Utrecht city, where the dB's venue is. Sara's bass guitar is a Shuker, which was co-designed by JJ Burnel of the Stranglers. She loved that it was lightweight and recounted how JJ Burnel was her old-time bass idol. She had taught herself to play bass and was inspired by The Stranglers and The Ruts, among others.
In Utrecht, OneTwoThree played alongside two other bands: local Daisy Daisy and Kill Your Boyfriend from Treviso, Italy.
The band performed their early songs, as well as songs they played live for the first time ever. The band utilised their voices, Klaudia sometimes playing percussion, and their drum machine to create their unique sound.
Their very danceable 'electro punk' was well-received by the audience, who waited attentively for each song to begin and applauded after every performance.
After the Utrecht gig, the band played at OCCII in Amsterdam with two other bands: Two Pin Din from Amsterdam and LEM from Brussels. They started their performance with 'Sudden' from their first album. Then came Bubble, also from their first album.
They played all their songs brilliantly, and the audience loved it, including Andrea Gálová, formerly the singer of Amsterdam punk band De Fatwa's, dancing in a full OCCII in Amsterdam.
OneTwoThree announced and played, a new song. 'Our last song: Welcome.'
But after 'Welcome,' the very audible shouting voices and clapping hands of the audience let the band hear loudly that they did not want it to be the last song.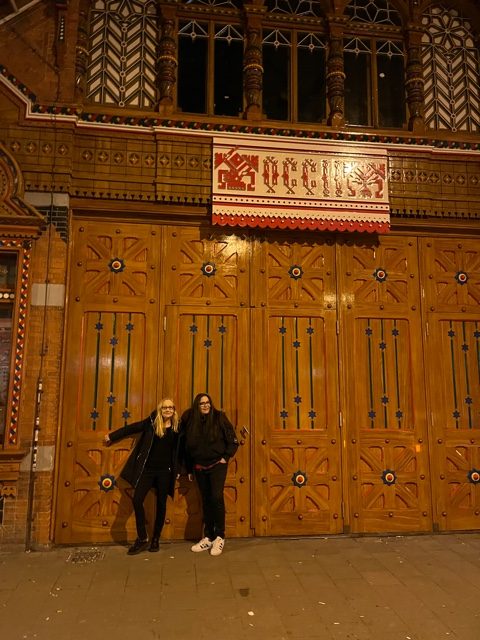 So, Sara and Klaudia played an encore. The title of the encore song from the first album was Buy Buy. The lyrics are about addiction to buying more and more stuff.
After the encore came a heartfelt 'Thank you' to the audience by Sara. They would like very much to come back to play in the Netherlands later this year. They expressed interest in playing at the Rebellion festival in Blackpool, England, in August this year, which the organisers have shown interest in.
In conclusion, ONETWOTHREE is a unique Swiss punk band that has made a name for themselves in the music industry. Despite the loss of Madlaina Peer, Klaudia and Sara continue to create music and perform live. Their very danceable 'electro punk' was well-received by the audience in the Netherlands, and they hope to return later this year. Fans eagerly anticipate their future performances and new music.
Main Photo: Sara Schär and Klaudia Schifferle of ONETWOTHREE, photo © Corinne Koch
Follow ONETWOTHREE on Their Socials
Need more Punk In Your Life?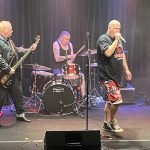 New Releases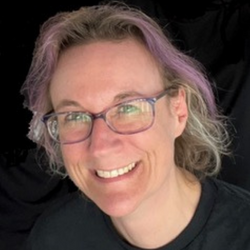 Red Anger 's second album 'Revolution Numb' is as a natural progression from their first. A call for freedom and change, with powerful delivery of
Read More »