You'll recognise all the platitudes the band subvert in this track that takes aim at the idea if you're poor, you should work harder.
"You've got the same 24 hours as Beyoncé".
Some of you may remember this thoughtless remark from influencer Molly-Mae Hague back in January, when the Love Island runner-up was on a podcast talking about work ethic. According to her, there is no excuse for not achieving in life when we all have the same amount of time as Beyoncé,  and therefore lack of success is probably down to laziness or summat. 
She was quick to back pedal on that statement following the backlash, but that sentiment is at the cornerstone of capitalist economic policy- work hard, be aspirational, we've all got the same opportunities etc. And most importantly- consume, consume, consume.
In their new video for track 'Get It', punk duo The Sewer Cats take a satirical look at prevailing societal messages around consumerism and influencer culture- namely, that we are all chasing wealth and power and if you are struggling in this economic system then maybe you're just not working heard enough:
"Dream Bigger/Work Harder/Grow the Economy".
Following on from the debut album 'Cute Aggression', the band explore their wide pool of influences while showcasing the chaotic sounds of the live performances The Sewer Cats are known for across the DIY punk scene.
The paired down angular post-punk sounds and sarcastic vocal delivery in the verse only serves as a contrast as The Sewer Cats, once again, launch into full on feral attack mode with a trademark catchy shout-a-long chorus served with a huge wall of fuzz.
And the video is a 'spot the influencer cliché' as vocalist Cass goes from yoga, to frappes, to selfies and then finally pumping Monopoly money out of a handheld cash cannon (to the band- where did you get that? I want one). 
It's a fun video and lively track that contains a serious and incredibly timely message. 
'Get It' is out now. Streaming options HERE.
Follow The Sewer Cats on Their Socials
Need more Punk In Your Life?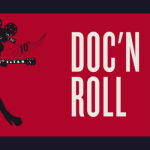 Punk News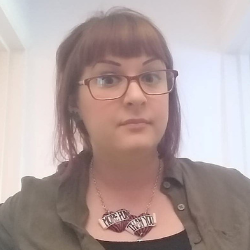 In it's 10th year, the Doc'N Roll Film Festival is celebrating a decade of inspiring, entertaining and vital films about the musicians we love.
Read More »