Iconic co-founder of arguably the most significant Australian band, The Saints, talks to Punktuation about the remastering and reissue of his seminal 1985 solo album 'Electrical Storm' and 1990's 'Honey Steel's Gold'.
This summer saw Ed Kuepper of The Saints, Laughing Clowns and The Aints fame, release remastered editions of his first solo LP, 'Electrical Storm' (1985), and his most successful – the chart troubling 'Honey's Steel's Gold' (1990). Spawn of a new partnership with Remote Control Records.
Out on limited edition coloured vinyl, silver copies of 'Electrical Storm' are still available while the gold Honey's Steel have all gone; Kuepper opting for a pink second pressing.'
Distribution doesn't seem to be a particularly strong suit to this [London] hemisphere, but then Bandcamp and edkuepper.com are the bridge, and buying a copy of Aints LP, 'The Church of Simultaneous Existence', back in 2018 via the latter went very smoothly.
The 'COSE' scribbled on the pad in front of me, incidentally, is a reminder to take this opportunity to tell the man what a fantastic record it is.
Back on point though, "I think they're doing it in a way that they control the amount of copies going out," Kuepper tells me via Zoom from his Brisbane base. "If you get a lot of people involved there's the potential for a lot of overprint. It will depend a bit on what the sales are like from overseas, whether there's enough interest to warrant it. There's certainly no endeavour to make it so rarified that people can't get hold of [the records].  Original copies go up into the 100s of dollars. It would be good to give people an alternative."
Coming just post-Clowns, in 1985, 'Electrical Storm' is stripped back, wonderfully free of 1980s bombast. I pick up bits of 'Band On The Run' in the title track and hints of 'Hyacinth House' in 'One Small Town', elements in a fabulously free-thinking 30-something minutes. A guitar, bass, drums record then, behind Kuepper's confessional, straight-ahead vocal, which sits somewhere at the other end of the same Brisbane ballpark as Chris Bailey's.
"Laughing Clowns formed four or five months after the Saints split," Kuepper says, setting the scene. "I'd gone back to Australia around Christmas. I was visiting my parents and everybody in the Clowns made the trek up to Brisbane to see if I was interested in forming a band, and of course I was. The Clowns did three albums between that time and 1985, which was when I finished the Ghosts of an Ideal Wife, the last one, after the band had split. A couple of months later, I did 'Electrical Storm'.
"It's probably the rawest record I've done, which alienates some people. I hadn't listened to it for decades and I liked it more than I remembered. It makes its point and goes quite quickly. There's a lot there that I could relearn. Extrapolated endeavours!"
By way of thin parallel, 'Honey's Steel Gold', which hit 28 in the ARIA (Australian Recording Industry Association) charts, came on the back of second Aints' LP, 'Ascension'. It's fewer, longer songs than 'Electrical Storm,' more room to roam and a pinch of extra polish. Opener 'King of Vice' runs to nearly 10 minutes and 'Friday's Blue Cheer/Libertines of Oxley', with its 'Not Fade Away' riff, is just a bit shorter. Of course, with so much Kuepper music in between those records, 'Honey's Steel' was the third long player bearing his mark in 1991 alone, there's no reason it should follow the same track as 'Electrical Storm'
There's a whole lot more Kuepper to come too, with Remote Control committed to rereleasing the entire solo/Aints/Laughing Clowns/Saints catalogue by all accounts. And a reissue of 1976's seminal I'm Stranded single is already available to pre-order, on In The Red.
"Before Christmas we're doing 'Frontierland', which was a solo album from 1996. Even though it was a total analogue production it never got released on vinyl. I'm hoping to put out kind of a lost album recorded shortly after 'Frontierland', almost a sister album, at the same time. Or hoping they will put it out at the same time! Remote Control has been very good so far. It wouldn't happen without them.
"We're hoping to put out everything," Kuepper nods. "Definitely some Laughing Clowns stuff and also a Saints box set. The first of two, it's [a focus on] the first album. A four-LP set with the ultimate mix, which I think is significant, then some live stuff and singles that came out around that time, to fill up the eight sides.
"The 'I'm Stranded' LP was done very quickly; it was two days. It was essentially a demo – not the two songs from the 45,'I'm Stranded' and 'No Time,' we did those months earlier – but this was when major labels started to get interested. We recorded it and didn't finish the mix over that weekend. I think we were all so happy with it that it didn't matter whether it was supposed to be demos or a properly recorded album. There was no objection on our part to having it go out the way it was.'
"The thing that we objected to, me especially but maybe Chris more vocally, was we were our own band. We had developed our sound. It wasn't an issue initially but as 1977 rolled on the orthodoxy of punk took over for a while, with really shallow people. I was 21 or something and you were talking to your own age group. These days I would just smile benevolently. I do, in fact, smile benevolently. It's not a thorny issue, it's kind of funny. It developed to the point where our record label in London employed a designer to make stage costumes for us. If I had those illustrations now, I would be a happy man. They would be decorating my room here. We were probably the least malleable band/personalities you could ever meet!"
The Saints formed, as Kid Galahad & The Eternals, in 1973, Kuepper recalls organising a live show in a local hall, playing the first set and the drummer's girlfriend saying she would leave him if he stayed with the band. "We did the second set without a drummer," he chuckles.  
"Those three albums [I'm Stranded, Eternally Yours, Prehistoric Sounds] were done in 18 months and any friction, which was between Chris and myself, only happened on our third maybe fourth UK tour, after we recorded Know Your Product which everyone thought was going to take us to the top of the charts. It didn't do anything remotely like that and the tour wasn't very successful.
"We hired a horn section so had these extra costs involved and I found the whole thing really depressing. Sometimes, when I get like that, I'm probably not the easiest person to get along with. Chris quit the band at that stage. That was the only significant kind of down in the whole working relationship. We were all good friends. I talked Chris back for Prehistoric Sounds. All the bad stuff actually happened after the split. There was no animosity about anything when we were together."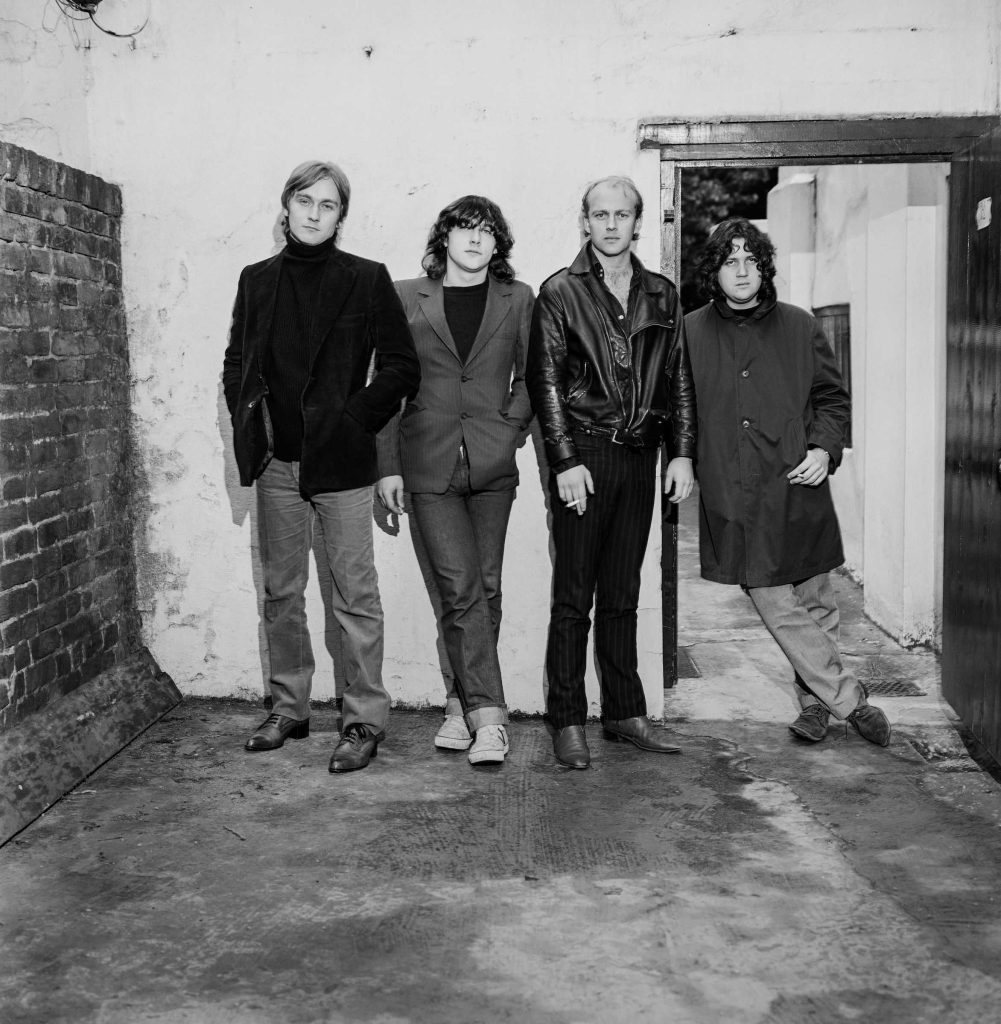 There's a short silence before I take the opportunity to indulge my 'COSE' cue. I tell him The Aints' LP 'The Church of Simultaneous Existence' is one of the great records I've bought 'recently', if 2018 fits in that narrow bracket, songs rooted in his 1970s writing. And I ask about the Aints dates Down Under, around the same time."Thank you," Kuepper says. "I love that record myself. Just the fact that it exists is kind of funny to me and absolutely natural at the same time.
"The tour went fantastically. It started out with us being approached by this promoter to celebrate some anniversary of the Saints. If it was 2016 it would have been the release of 'I'm Stranded' the single, if it was 2017 it would have been the release of 'I'm Stranded' the album. That was the contract. But I thought everyone who was going to come to these shows had heard that stuff on the records for so long, it would be interesting to start throwing in a couple of other things live, two or three songs per night. By the end of the week we had every song on [The Church of Simultaneous Existence] as part of the extended set and people just got it. They knew enough about those albums to know the connection. For the most part. There are always some people who basically come to hear I'm Stranded, and we played that pretty well too." 
Everything I've got belongs to you
There's still more in the 2023 pipeline too, including a record Kuepper did with Asteroid Ecosystem, which is instrumental, maybe a bit experimental.
"I wouldn't use the term psychedelic but some people have," he shrugs. "There's also an album I did with Jim White, that's hopefully coming out this year as well. There's Mr Miracle, which is the title of the lost album – that's a new album even though it's old. And I'm also planning a brand new thing.
"Even putting out reissues is time-consuming. Everything moves at a different pace and I get a bit impatient. One of the things that started that whole process was when I first moved to London. It was an eye-opening experience and I just thought, 'fuck, there is just so much that you can do'. 
"I don't mind looking back on the work that I've done because it's appropriate to do it from time to time," he says in conclusion. "You see it quite differently, probably, from when you were doing it."
The Exploding Universe of Ed Kuepper, his first tour since 2019, takes him around Australia in September, with a set oriented around Electrical Storm and Honey Steel's Gold and the sharp home crowd seems sure to sell those dates out.
"I'm not crazy about flying and it is the longest flight in the world," he says in answer to my plea for some shows here. "Thirty years or so ago there was a circuit of venues through Europe where you could book a four-to-six-week tour and then you could pop over to the UK and do a few shows off the back of that. Unfortunately, that European circuit doesn't exist now."
The picture I paint of Britain, with its parade of 'unelected' prime ministers in the wake of the clown, Brexit et al, isn't a pretty one. Kuepper is clued up but listens attentively to the inside track. And, despite everything, there does seem to be a faint want to play gigs in Europe. I really hope that can happen. They would be magic.  An eclectic, electric storm.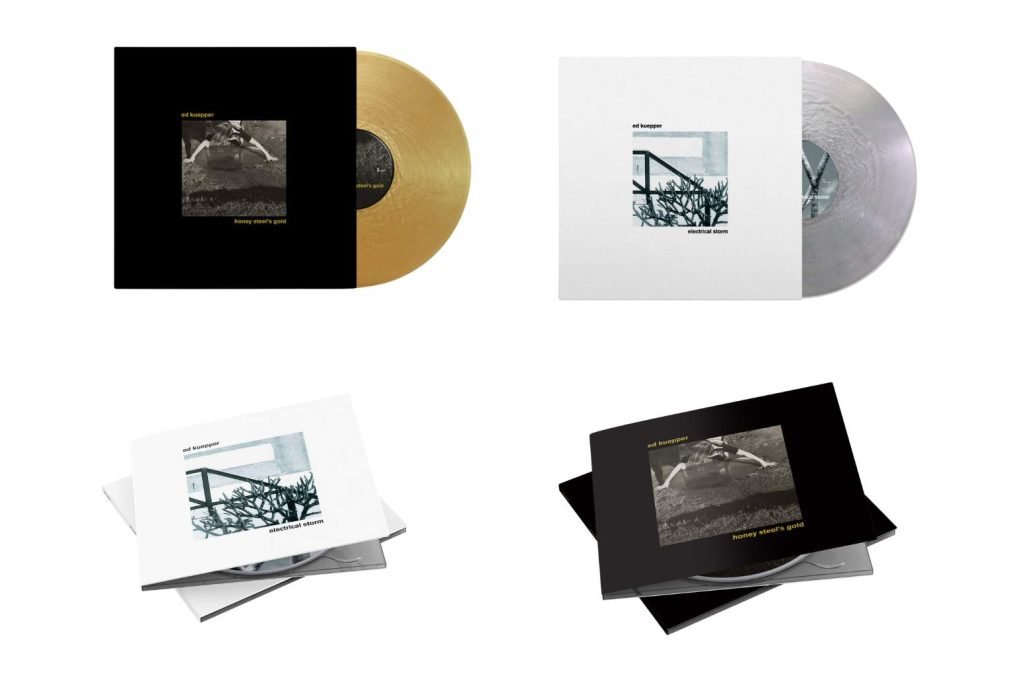 Follow Ed Kuepper on His Socials
Need more Punk In Your Life?
New Releases
Grammy-nominated pop punk legends Sum 41 make a boisterous return with 'Landmines', their newest single and first release on Rise Records.
Read More »