Get ready UK....Lovely Eggs are touring in May next year!
The Lovely Eggs do it all- music, art, TV shows, gigs…For Holly and David, being in a band is a way of life. It's about art. It's about creativity and expression. It's about following your own path and doing things your own way.
Their wild and wilful independence sets themselves apart from other bands and despite having no management, booking agent, record label or publisher their recent album 'I am Moron' shot to number one in the Official UK Independent Charts and they continue to sell out shows across the country.
And speaking of shows, the duo have announced that they will be performing a string of dates next year with tickets going on sale on Friday 3rd November (or Thursday 2nd for those on the Lovely Eggs' mailing list). 
They have their sights firmly set on the future and have had their two heads buried deep in new music, art, ideas and saving the Lancaster Music Co-Op, to complete a new album that will arrive in May, more details of which will arrive at a later date.
The band will roar through the UK in May, the band's first headline shows in two years. And they are raring to get out and play.
"We've pretty much spent the last two years fighting to save Lancaster Music Co-op which is a community rehearsal rooms and recording studio where we live, so we've put a lot of headline shows on the back burner because we were spending most of our time wrangling with Lancaster City Council over a long-term lease," explains Holly.
"We also had an idiotic idea to make a 6-part TV show with artist Casey Raymond, so add that into the mix and we've kept ourselves pretty busy. Eggs TV is now complete and out there in the world, plus we've finally got a lease and long-term security for Lancaster Music Co-op, so we feel we can go on tour to celebrate, knowing that other musicians and bands in the area now have a positive future."
"It is going to be frigging joyous to reunite with all our Eggheads across the UK and just have a big party each show," continues Holly. "We've missed it! People know by now what to expect from us and we plan to bring it back with full force next May. Expect egg-shaped mayhem."
If you want to be in the midst of that aforementioned oval-shaped chaos, then make sure you get tickets asap as these egg-cellent (sorry) shows are likely to be pretty popular!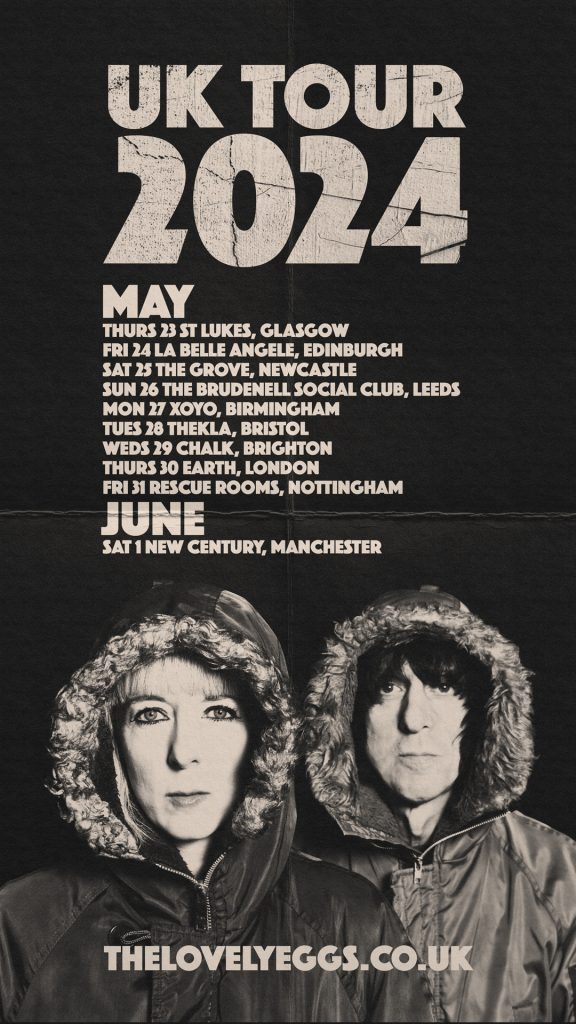 -Thurs 23 St Lukes, Glasgow
-Fri 24 La Belle Angele, Edinburgh
-Sat 25 The Grove, Newcastle
-Sun 26 The Brudenell Social Club, Leeds
-Mon 27 XOYO, Birmingham
-Tues 28 Thekla, Bristol
-Weds 29 Chalk, Brighton
-Thurs 30 Earth, London
-Fri 31 Rescue Rooms, Nottingham
June:
-Sat 1 June New Century, Manchester
Follow The Lovely Eggs on Their Socials
Need more Punk In Your Life?
New Releases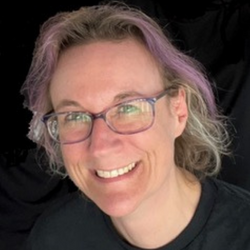 Those loveable Punk funsters The Sensible Gray Cells return with a suitably seasonal single, complete with a crazy video shot at the beach last summer.. <br
Read More »