The Linda Lindas have delivered a rendition of The Music Explosion's timeless 1967 hit, 'Little Bit O' Soul.' The cover is set to grace the screens of Amazon Prime Video and Blumhouse Television's latest horror-comedy 'Totally Killer.'
The Linda Lindas have shared an original cover of The Music Explosion's 1967 song 'Little Bit O'Soul.'
The Linda Lindas had a whirlwind summer, opening for Paramore on their iconic 'This is Why' tour and playing festivals across the US including Lollapalooza, Boston Calling and More. Next month, the band will set off on a short run of West Coast dates with Illuminati Hotties.
The Linda Lindas debut album, Growing Up was released in 2022 to wide critical praise with The New York Times calling it "a combination of wholesome and fierce" and Pitchfork hailing it as "the most heartwarming record of the year." Punk quartet the Linda Lindas have shared a cover of "A Little Bit O' Soul" as part of the soundtrack for the new Prime Video movie Totally Killer.H
Aside from basic chord progressions and guitar riffs, the Linda Lindas' cover of the Music Explosion's 1967 song is almost unrecognisable. They inject the ferocity, energy and fire that they've become so widely known for since they first played at the Los Angeles Public Library back in 2021, all the way to their 2022 debut album Growing Up.    
The song is featured on the soundtrack of Totally Killer, which stars actress Kiernan Shipka, who accidentally goes back in time to stop an infamous serial killer in his tracks. Totally Killer and its soundtrack are out now — find the movie on Prime Video.
Follow The Linda Lindas on Their Socials
Need more Punk In Your Life?
New Releases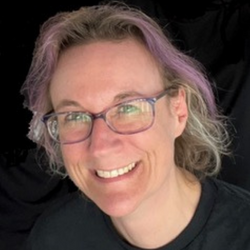 Those loveable Punk funsters The Sensible Gray Cells return with a suitably seasonal single, complete with a crazy video shot at the beach last summer.. <br
Read More »
Punktuation Magazine For All Your Daily Punk News, Features, Interviews, Lifestyle and more!