On January 11, a quiet Tuesday night in Michigan City, Indiana, New Hampshire punks The Cryptics played a show in the middle of the arts district.
Touring their new album Paintstroke, the band were joined by locals The Unhinged Outcast as they blew the roof off their small but classic venue of choice, Static Age Records.
New punks on the scene Unhinged Outcast were first to hit the stage. The band played their debut live performance opening for The Cryptics. For newcomers on the scene, they came out proving they have the skill to step in with the big boys, opening with their song 'Left"' showing a classic punk sound good to hear from younger bands coming up through the scene. Their passion for their music came through loud and clear in their songwriting.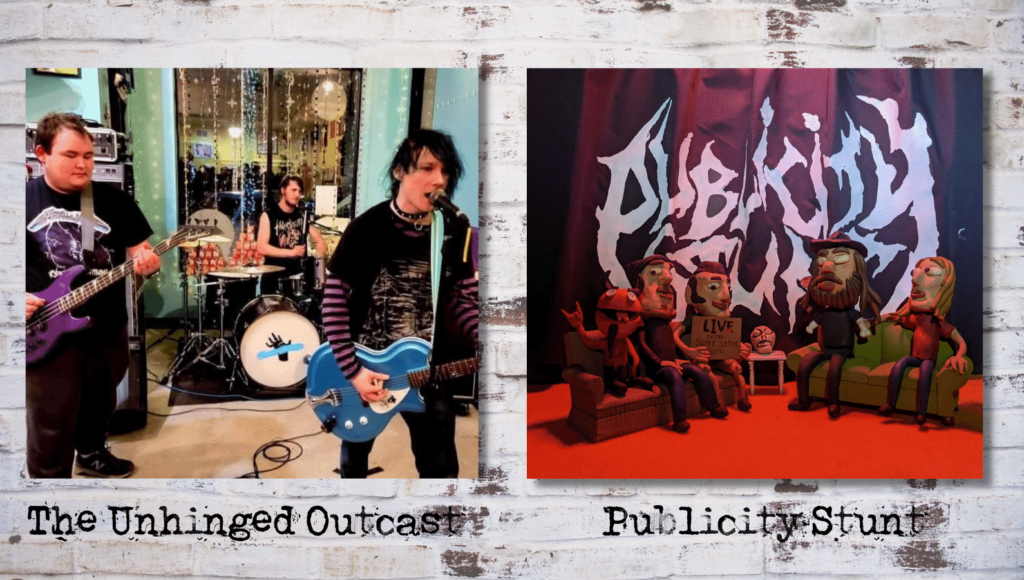 Their performance incorporated high energy bouncing beats with some heavy punk vocals. They may be at the tip of the newer punk generation, but these kids are worth looking out for on the scene.
There was a surprise guest performer Adam Lingenfelter from local garage punks Publicity Stunt, in between sets. Lingenfelter and his guitar took to the stage, treating the crowd to Publicity Stunt songs old and new, including tracks Pineapple Dandy and Too Good To Be True. Always a crowd-pleaser, Lingenfelter also threw a few enjoyable covers in the mix.
Soon after, The Cryptics hit the stage. The four-piece came out swinging hard with The Will bursting with energy, hitting a faster beat during their track Drifter. Vocalist, Tino Valpa, strolled out into the crowd, clearly loving mingling with the punters as he performed.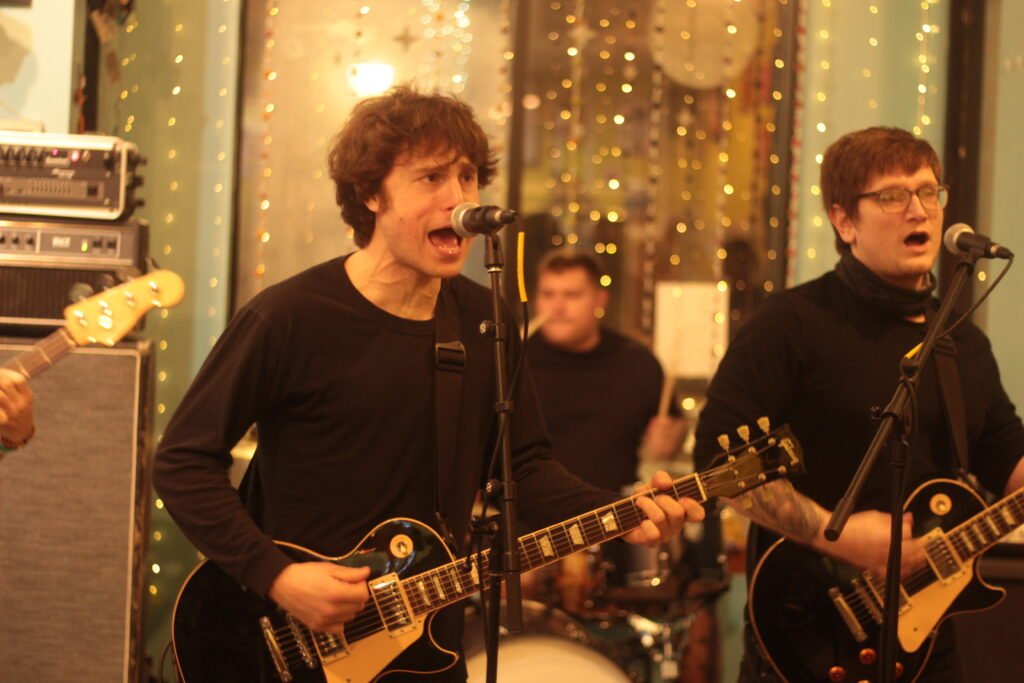 All the while, bassist Joe Cryptic is stage right, rocking out hard, having an absolute blast jamming along. They worked through their set supporting their latest album Paintstroke, throwing in some classics along the way and toward the end of the night, playing a request from Unhinged Outcasts drummer Josh Wilhelm.
The track, Thanks Acadia, was an older song that hadn't been played live in years, according to The Cryptics vocalist Tino. The band followed up, asking the fans if they were done or wanted more. Of course, the crowd eagerly agreed on more.
The final song for the night was Mystery Line, a heavy number with Tino ditching his guitar to go hard through the whole record store. The vocalist near causing a mosh pit in the middle of this tiny venue—a fantastic sight to see.
All in all, the bands on the bill put on a fantastic performance, well and truly worth the midweek jaunt.
The Cryptics are continuing their tour through April 30. If you get a chance to catch them on this tour, do it! You won't be disappointed.
Check out all concert dates HERE.
---
Follow The Cryptics on socials
---
More punk news stories right here