NJ punk trio The Carousers release new single 'The Future' with super fun accompanying video!
Anyone who has ever had their heartbroken by being unceremoniously dumped will empathise with the protagonist in the new video by The Carousers. 
Receiving nothing more than a text message saying it's over, our relatable hero seeks support from an unlikely source!
The band say of their new track: 
"The Future" is about the emotional heartbreak you go through after being ghosted in a relationship. You're stuck thinking what could have been and why things turned for the worse. We're all incredibly stoked on how this one came out and hope you'll dig it too!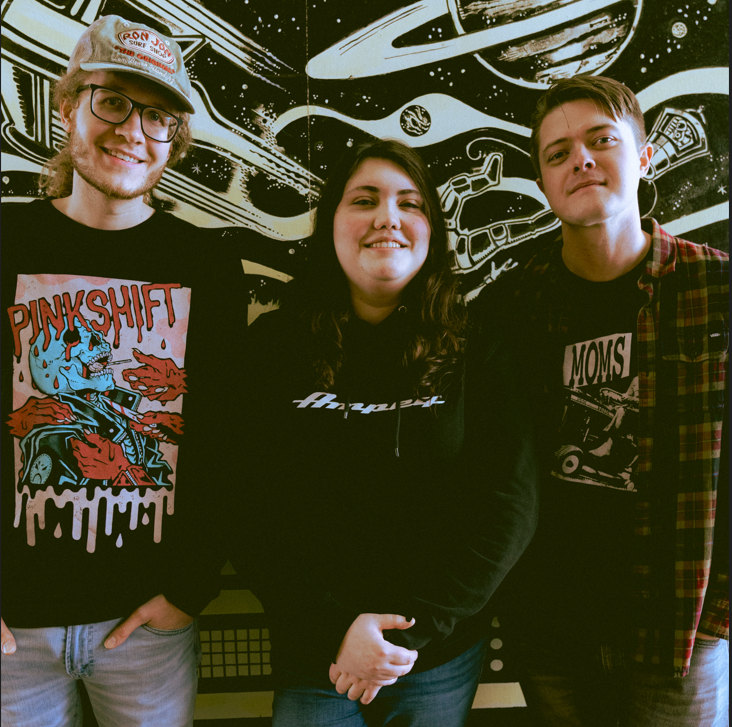 It's a super catchy, classic pop punk track that sets a story of romantic angst and despair against a backdrop of melodic guitars and Affatato's yearning vocals. 
The video is also a mini movie in itself- a creative and hilarious story of finding some solidarity in an unlikely place!
The Carousers are a punk trio hailing from Long Branch, NJ made up of Joey Affatato (vocals/guitar), Cassidy Crosby (bass/backing vocals), and Andy Jackle (drums).
The band emerged in the spring of 2016 when college friends Joey and Andy recorded their first demo, 'She's The Devil', assisted by Mikey Groch (of Trenton punk band The Cryptkeeper Five) on bass guitar. In need of a bassist for their first show, Cassidy filled in and shortly after became a permanent member afterwards.
'The Future'  is released on May 19th and available to stream!
Follow The Carousers on Their Socials
Need more Punk In Your Life?
Punk News
"We were a punk band with Beatles melodies. We had no effects, barely any equipment, just loads of attitude, 12 cans of Red Stripe and
Read More »