Ska/rocksteady group The Abruptors have released their third single, 'Waiting Forever' from their upcoming album 'Noticeably Cheerless'.
The Abruptors –  made up of Mike Geraci (lead vocals/guitar), Toni LaMantia (lead vocals, keys, saxophone), TJ Izzo (valve trombone), Alex Schultz (drums), and Kyle Gustafson (trumpet, trombone) – are a ska band based out of Buffalo, NY that have a lot to say about emotion, fear, relationships, and life's other disasters.
Formed in 2015, the band's sound has evolved over the years, into a blend of ska, reggae, and rocksteady that they feel fits their dogged, upbeat vibe. Since The Abruptors signed with Asian Man Records that year, the band has cemented themselves in the Buffalo ska scene.
This new offering is another example of the band's introspective-but-lively signature sound that offers upbeat brightness amidst serious conversations.
And it seems fitting that the new single is titled 'Waiting Forever' as the new album release date has been subject to a few delays. 
With their everpresent sense of confessional honesty, The Abruptors explore loneliness in 'Waiting Forever': "You say you're alone now, a feeling that hits home to me / Overwhelmed by a darkness, you'd need a light to help you see," lead vocalist Toni LaMantia sings.
As always, the band tackles difficult topics without pause and is backed by a brass section that injects infectious energy into every track.
In the music video, each member gets a moment in the spotlight, all of them lending a high-energy feel to the driving track. A camera pans overhead as the group performs in the middle of an abandoned building. In between shots, flames shoot past the camera from a fire breather's torch.
Their long-awaited album 'Noticeably Cheerless' is out on February 24th. Of this upcoming release, the band says: "it explores navigating through a life you once thought you had figured out."
If you like your ska packed full of good vibes, deep substance and a whole lotta brass, then The Abruptors are for you! 
'Noticeably Cheerless' is out on major streaming platforms and on vinyl via Asian Man Records on February 24. The vinyl is now available to pre-order HERE. 
Photo Credit: Chris Graue
Best Wishes, Warmest Regards
The Selfish
Anxiety
Waiting Forever
Who What Where?
Hold On
Stuck With Me
Just Another Day
When I Change
Lonely Saturday
Follow The Abruptors on Their Socials
Need more Punk In Your Life?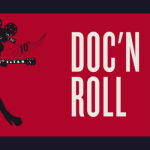 Punk News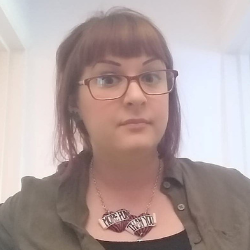 In it's 10th year, the Doc'N Roll Film Festival is celebrating a decade of inspiring, entertaining and vital films about the musicians we love.
Read More »