Straight Edge hardcore bands XweaponX and World of Pleasure have teamed up for a 4 track release of unrelenting, visceral punk that will hit you right in the face.
Forged through friendship and shared values, these four new tracks serve as anthems from the current generation who claim XXX- the straight edge ethos. 
Straight Edge as a subculture of hardcore punk, sprang out of the west cost of America during the first wave of American hardcore punk. The term was taken from a song of the same name by austere punk icons Minor Threat.
What started out as a few individual members of the punk scene taking a decision to abstain from alcohol and drugs, soon became a bona fide ideology that influenced adherent's political beliefs; relationships; lifestyles and the punk scene as a whole.
The lyrical content of songs from the likes of XweaponX and World of Pleasure continue the tradition of calling out hypocrisy, lies and greed.  
Below pic: World of Pleasure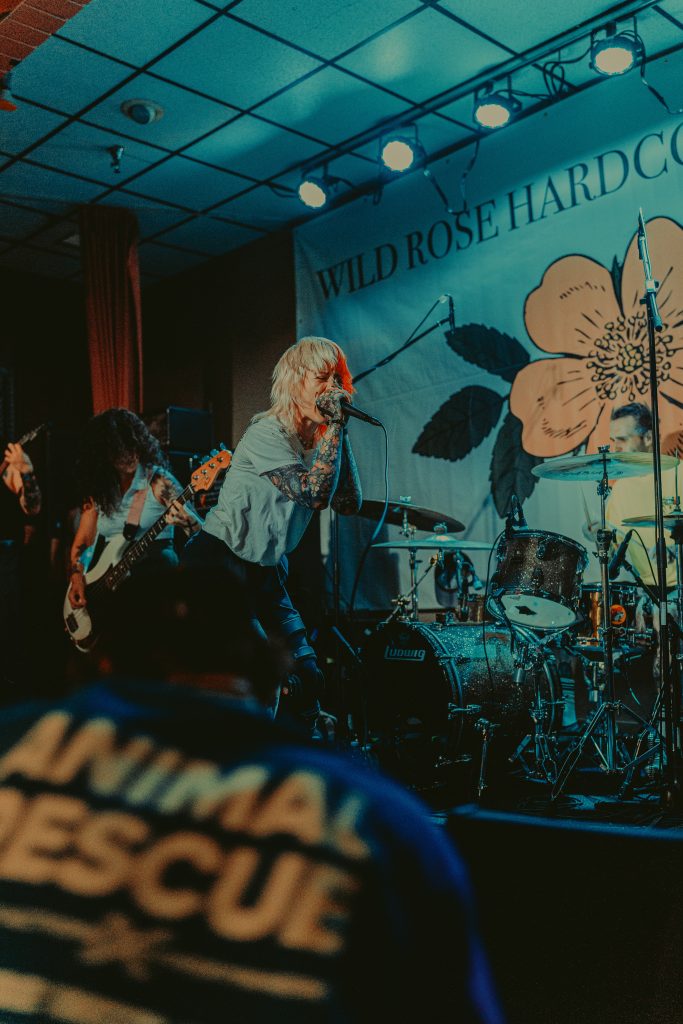 This four track release- 'Weapon of Pleasure'- sees a two-track contribution from each band.
The first two tracks come from XweaponX, made up of vocalist Dave Baugher, bassist Bryan Garris (Knocked Loose), drummer Trey Garris (Two Witnesses), guitarist/vocalist Issac Hale (Knocked Loose, Inclination, Two Witnesses), and guitarist Bo Lueders (Harm's Way). 'Paid In Blood' is made for the moshers, with furious guitars out the gate before diving into an intense breakdown and shout-along vocals. 'Domination III' leans more metallic and brings in crushing guest vocals from World Of Pleasure's Jess Nyx as she and Baugher proclaim "STRAIGHT EDGE DOMINATION!"
Below pic: XweaponX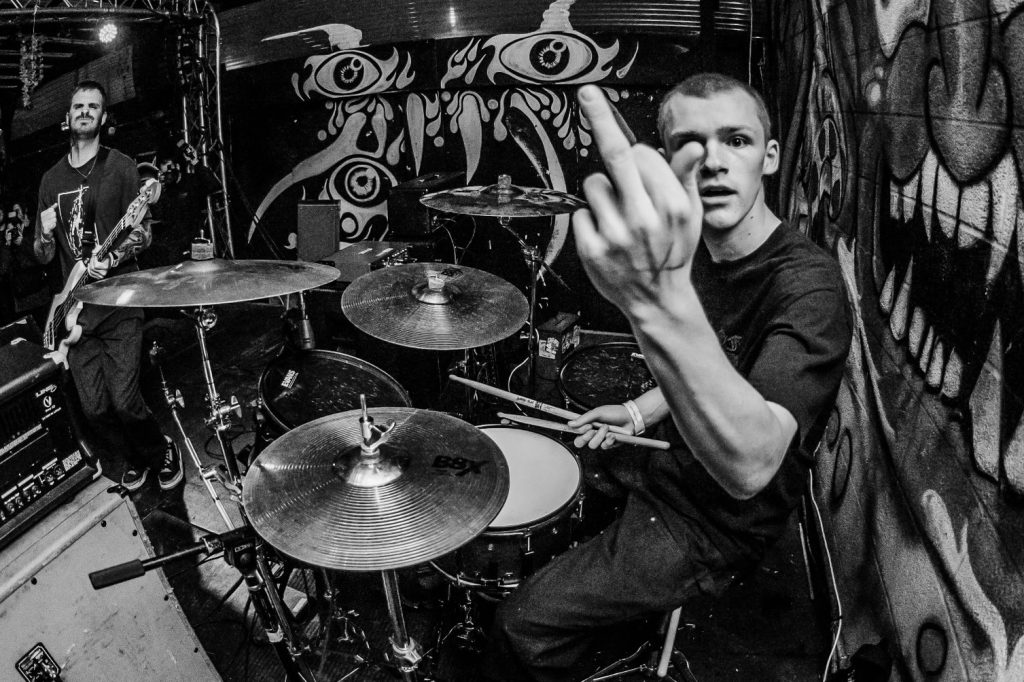 Calgary band World Of Pleasure's half of the split is just as hard-hitting. Formed in 2020, the band is comprised of Jess (Mortality Rate), guitarists Colter (Mortality Rate, Serration) and Jose (Serration), bassist Steph (Punitive Damage) and drummer Jeff. (Juice). Both 'World War X' and 'Uzis Akimbo' address the naysayers with fury and pride. The songs pack an intense delivery with stand-out drum work, breakdowns, and are surrounded by bouncy electronic samples for good measure.
'Weapon of Pleasure'  is out on 13th March. Get your listening options HERE.
Follow XweaponX on Their Socials
Need more Punk In Your Life?
New Releases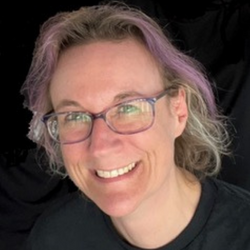 Those loveable Punk funsters The Sensible Gray Cells return with a suitably seasonal single, complete with a crazy video shot at the beach last summer.. <br
Read More »