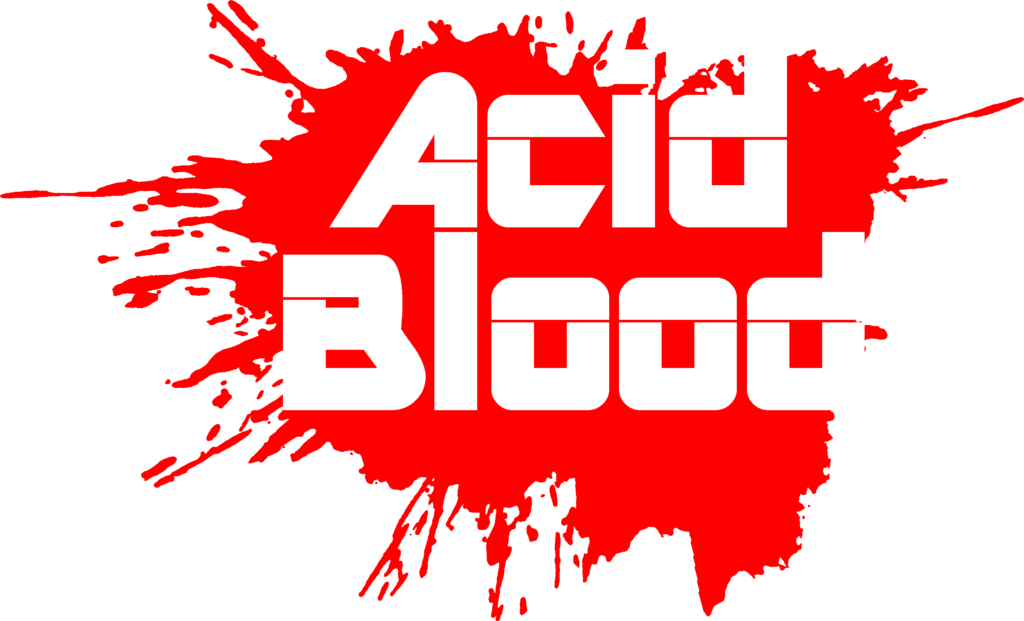 They're Louder Than Death!
---
The Location: Umeå, Sweden,
The Lineup: Jojo Anderbygd – vocals, Karl Backman – guitar, (previously AC4, Vectors, The T-55's), Emil Fjällström – bass and Isak Mörtzell – drums.
The Sound: Hardcore/Punk/Thrash
The Comparison: Motörhead, Girlschool, The Stooges, The Damned, The Exploited, Nina Hagen, Sex Pistols, Chuck Berry, and Plasmatics
---
Swedish music has evolved in a frenzy, purging distant memories of pop driven ABBA and Roxette for good, with ACID BLOOD crashing onto the scene with their hardcore blend of Punk and Thrash emitting enough intensity to make your ears bleed.
Their debut self titled album has the ferocity of a head on collision with lead vocalist Jojo Anderbygd controlling the momentum with a screeching fury. From the fast paced hardcore groove of the opening track title track, the album kicks off with 10,000 volts hitting every nerve in the best possible way.
The video for latest single has just dropped directed by Nicklas Viberg, produced by Jonas Nimrodsson, and filmed by Nicklas Viberg and Emelie Rehn and is the "is the 5th video released from the debut self titled album.
To The Grave follows on from singles Acid Blood, the high energy Citrus Blast, the brutal Waste No Time and the fast paced banger Don't You Die.
---
---
Founded by Jojo Anderbygd and Karl Backman (previously AC4, Vectors, The T-55's) Acid Blood have a sound sitting somewhere between Motorhead and The Stooges with a female driving force, Acid Blood feature ex-members of bands such as AC4, The Vectors and Raging Steel and bring a barrage of groove laden, rock and roll style riffs and vocals capable of shattering bone.
Acid Blood limited edition vinyl LPs can be ordered here at Janml Records.
---
MORE ACID BLOOD
---
Everyone should have a soundtrack playing loudly in the background of their life. I was born moshing to my own beat and have never swayed from my love of music. Spreading my passion through the written word is my soul's purpose. My punk heart beats loudly with the rhythm of my rock soul. I plan to continue to mosh like no one gives a shit.
Click on Tracey's photo for more of her articles!