Sundressed, the indie punk band, has taken on their anxieties in their latest release "Fuck It Up", now available via Rude Records.
"Anxiety creeps in when everything seems to be going smoothly," shares Sundressed's lead vocalist Trevor Hedges. The band had a blast working with Have Mercy's Brian Swindle on their new track, which they consider one of their heaviest yet.
Sundressed was founded by Hedges in 2012 as a means of supporting his sobriety. Over the years, the band has evolved into a platform for addressing mental health issues through honest lyrics and punk-inspired melodies. They recently signed with international label Rude Records, who released their 2020 label debut Home Remedy. The album features hit singles such as "Oh Please" and "Size Of My Heart," and was produced by Mike Pepe, who also produced "Winner."
"Winner," Sundressed's single celebrating their 10th anniversary, features the band You, Me and Everyone We Know. The song encourages listeners to never give up and to pursue their passions. Sundressed is set to release a new full-length album later this year, so stay tuned for more inspiring music from this talented band.
4/24 – San Antonio, TX @ The Starlighter
4/25 – Baton Rouge, LA @ Mid City Ballroom
4/26 – Atlanta, GA @ Masquerade
4/27 – Raleigh, NC @ Schookids Records
4/28 – Richmond, VA @ Canal Club
4/29 – Brooklyn, NY @ The Brooklyn Monarch
5/1 – Cleveland, OH @ The Foundry
5/2 – Chicago, IL @ Subterranean
5/3 – Detroit, MI @ The Sanctuary
5/4 – Milwaukee, WI @ X-Ray Arcade
5/5 – La Crosse, WI @ Warehouse
5/6 – Omaha, NE @ The Drinkery
5/7 – Denver, CO @ Oskar Blues Grill & Brew
5/9 – Las Vegas, NV @ Soulbelly BBQ
5/11 – Anaheim, CA @ Chain Reaction
5/12 – Phoenix, AZ @ Rebel Lounge
5/13 – Midland, TX @ Eccentric Brewing
5/15 – Tulsa, OK @ Mass Movement
5/16 – Dallas, TX @ Three Links Deep Ellum
5/17 – Houston, TX @ The Secret Group
5/18 – Austin, TX @ Come And Take It Live
5/20 – Albuquerque, NM @ Southwest Emo Fest
-w/ FRNDCRCL from 4/26 – 4/29
-w/ Brooklane from 5/1 – 5/6
-w/ Diva Bleach from 5/7 – 5/18
Follow Sundress on Their Socials
Need more Punk In Your Life?
New Releases
Problem Patterns drop empowering single 'Letter of Resignation' via new label home Alcopop! Records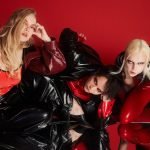 New Releases
Band Unveils Title Track as Final Single Ahead of Album Release, Accompanied by Self-Made Music Video
Punk News
Frenzal Rhomb Takes Over Iconic Aussie TV Music Show 'Rage' For What Promises To Be a Punk-Rock Extravaganza!
<div class='heateor_sss_sharing_title' style="font-weight:bold"
Read More »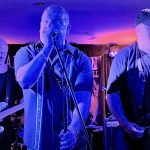 Punk Features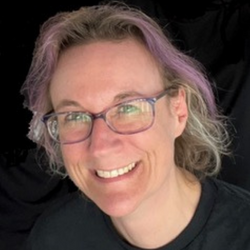 New punks on the London block Denizens played their 2nd ever gig in West London on Saturday, showcasing their debut EP 'Mind Control'. Punktuation's Ruth
Read More »
New Releases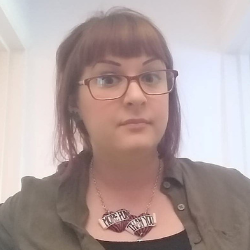 UK ska punk stalwarts Random Hand are back with the announcement of a new album later this year and a new single- 'Lifejackets'- out now!
<div
Read More »
Punk Festivals
As Punktuation continues its coverage of some great punk festivals, we were there for Punk On the Peninsula, in the beautiful Scottish countryside!
<div
Read More »
Punktuation Magazine For All Your Daily Punk News, Features, Interviews, Lifestyle and more!