The Stranglers Bass Man reveals the details of his unique life, music and passions!
During lockdown, French biographer Anthony Boile delightedly seized the opportunity to write about one of his heroes; The Stranglers extraordinary bass player Jean-Jacques Burnel.
'Strangler In The Light' (originally published in French last year) was compiled from a series of interviews which Boile conducted with Burnel online. Divided into 12 chapters, each begins with the letter 'M' (JJ famously listed his interests as 'The 5 Ms' – Music, Marijuana, Motorcycles, Martial Arts and Masturbation)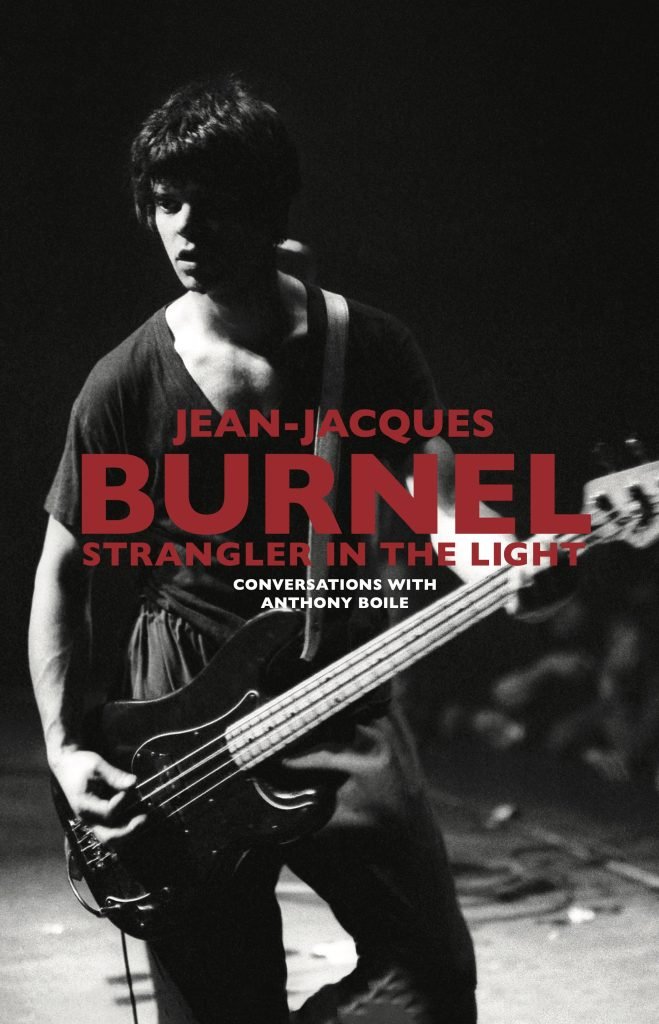 Transcribed as a question and answer format, this biography is an easy one to pick up and put down, as the chapters don't have to be read in strict order to obtain fascinating insights into JJ's life and thoughts.
Topics covered include the aforementioned 5 Ms, also JJ's family history (Motherland), More Music and Mayhem, documenting The Stranglers infamous early years, slightly more esoteric discussions about Mythology and the Meninblack, plus JJ's political mindset (Mainland & Manifesto). Concluding with Membership, where the characters of past and present Stranglers are dissected, JJ (as expected) pulls no punches..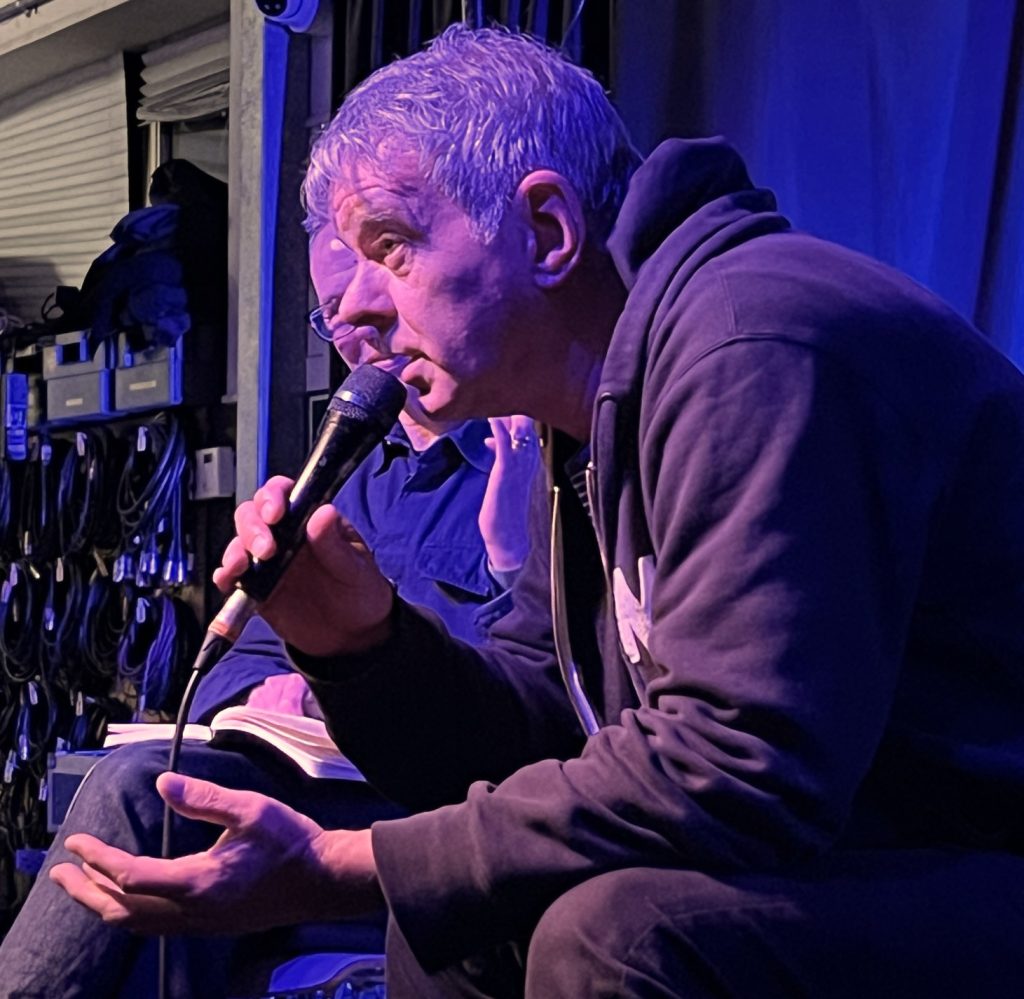 Boile has cleverly based his questions mainly around The Stranglers' extensive back catalogue of music, of which he obviously has comprehensive knowledge. His research is extensive and thorough, a refreshing change for an interviewer of The Stranglers – très bien fait!
Burnel's answers reveal a man with many facets, both a thinker and a doer, a fighter and a lover, with a serious and a sillier side. He has matured over the decades, abetted by his dedication to martial arts practise (JJ Burnel is currently a 7th Dan Shihan and head of the Shidokan GB Karate organisation in the UK) which has taught him mental as well as physical discipline. However, he has an endearingly childlike side which has persisted over his 7 decades, and of course his musical expertise is self-evident.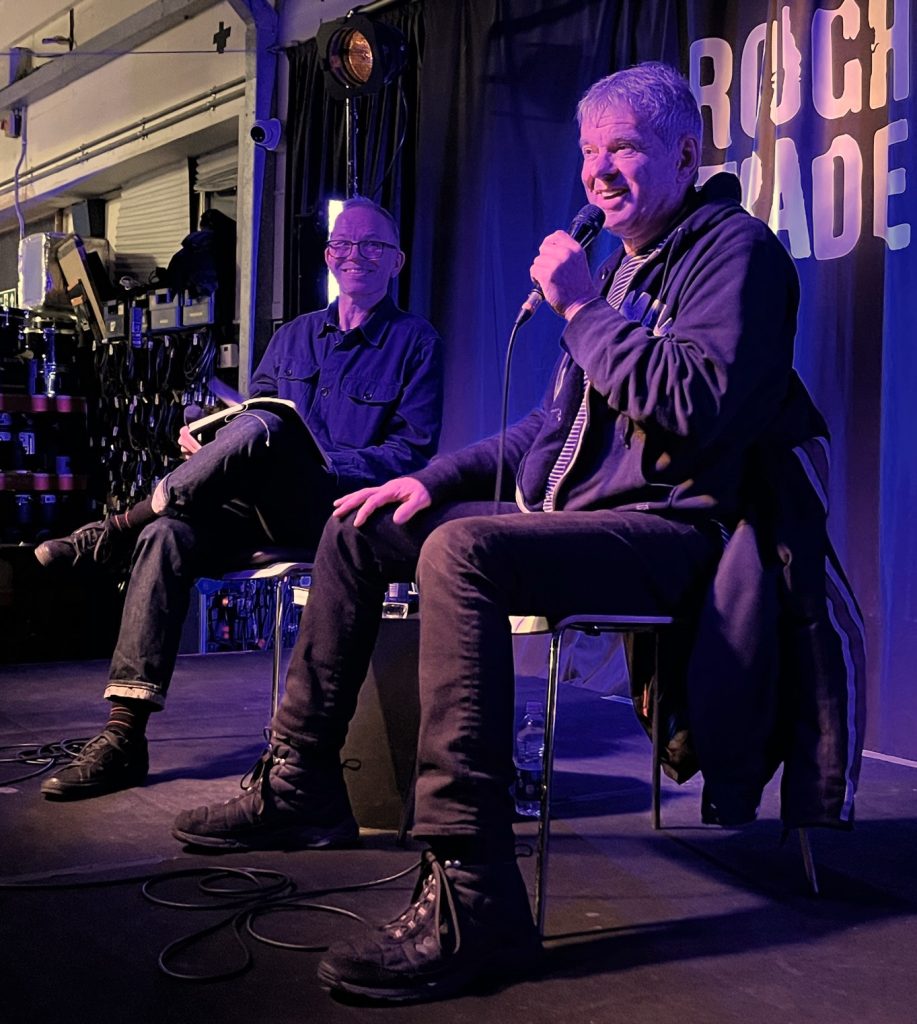 Rough Trade East hosted a one-off book signing and discussion event in October, where JJ Burnel answered questions posed by music journalist Keith Cameron, and members of the audience.
JJ elaborated upon his early experiences of live music, seeing rock and classical guitarists, before proceedings came to a sudden halt as a lady in the audience fainted! Fortunately there were medical professionals within the 300-strong crowd, and JJ insisted that he wouldn't go on until the lady was safe. The venue isn't the best for a good view, so JJ shimmied up the lighting gantry next to the stage in order to check what was happening! "I hope you're insured for this?" enquired Keith, to which JJ growled "Don't care!" before being summoned back down by Stranglers Tour Manager Gary.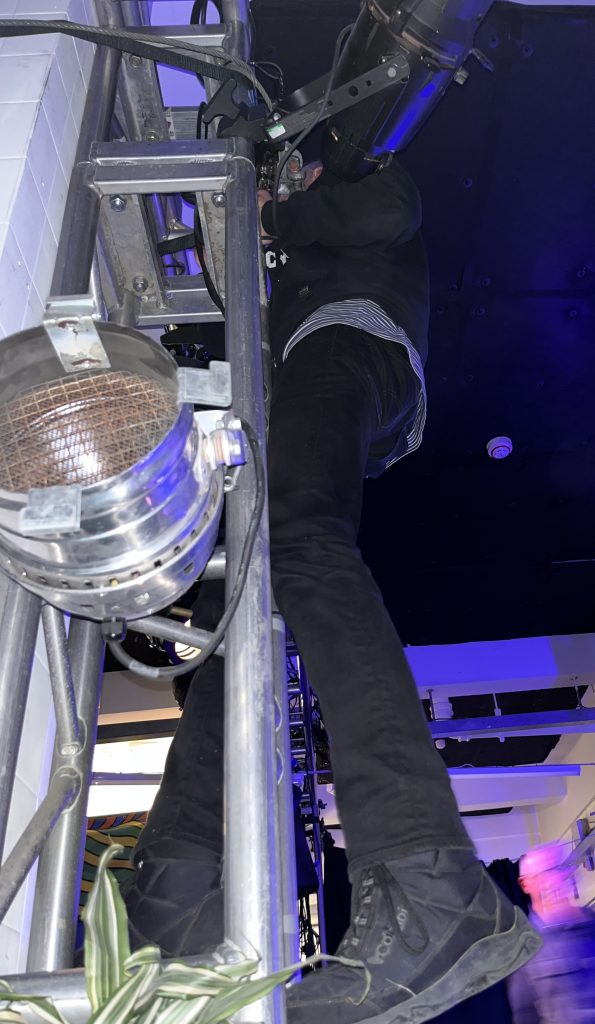 Resuming the conversation, following a question about The Stranglers' somewhat agressive image, JJ gave his opinion that violence detracts from playing music, so the band sought to distance themselves from this. It didn't stop him from giving a skinhead who made the mistake of doing a Nazi salute at him on stage an almighty kick back off it!
Moving on to creating music, he explained that The Stranglers had always been complex individuals who would endeavour to release the artistic essence inside of them. He believes that their job is to interpret the world through their prism, and not to repeat themselves.
Looking ahead, JJ was heading to the rehearsal studio that same week to prepare for next year's 50th Anniversary shows, and disclosed that the band would also be developing ideas for a future album – we're looking forward to both!
There is also encouraging news about the Stranglers Movie – JJ told us that director David Boni has resurrected the project, which will be updated with all of the changes since 2019. Original Stranglers guitarist and singer Hugh Cornwell has apparently agreed to be interviewed for the update, which hopefully means that he is unlikely to continue refusing his permission for its eventual release.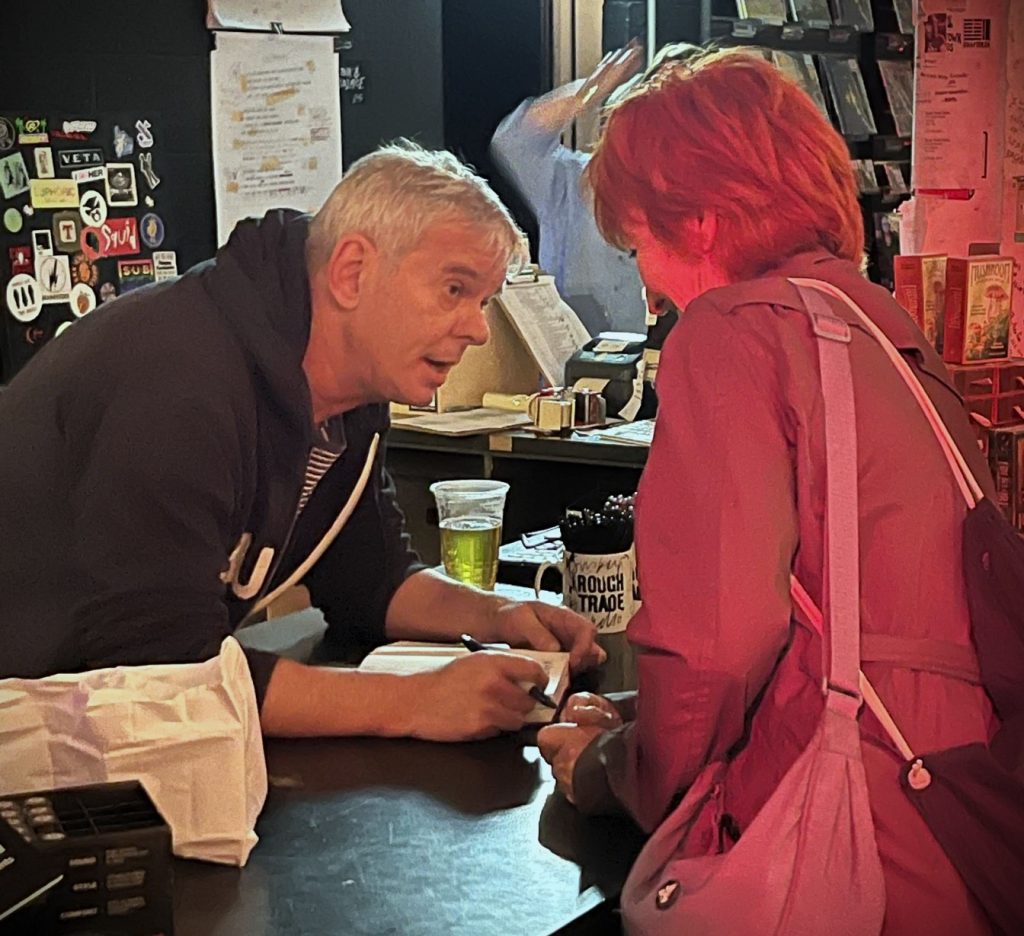 This biography is an excellent account of The Stranglers history told from a different perspective; until now only Cornwell had published a biography. Burnel said he wanted to wait until he'd lived most of his life before telling his story, which has been done in a very engaging and expansive way. There are nuggets in here which will be new to even the most ardent Stranglers fan, and a wealth of anecdotes and information which any music fan will find intriguing.
The hardback book is beautifully put together, and includes a number of previously unreleased photographs. 'Strangler In The Light' is available from The Stranglers store HERE and Cadiz Music HERE plus all good book retailers.
The Stranglers embark upon a 50th Anniversary Tour next March – dates below – so you can catch the Bass Master in action in a town near you!
Keep up with The Stranglers here:
Need more Punk In Your Life?
New Releases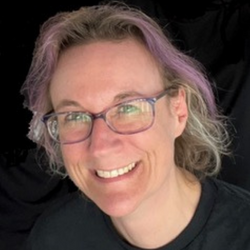 Those loveable Punk funsters The Sensible Gray Cells return with a suitably seasonal single, complete with a crazy video shot at the beach last summer.. <br
Read More »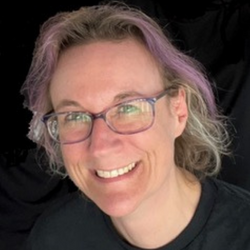 'Usually found jumping around down the front at gigs, I also relish taking photos and videos, singing, speaking with fellow music fans, and asking musicians the questions nobody else does  Writing about my favourite bands and connecting with people who love music too keeps me more-or-less sane  I've worked for over 25 years at a video production company, mainly filming live music events, therefore I have an additional backstage perspective!'