The North Carolina hardcore band returns with explosive new single - prepare to mosh!
Magnitude, the North Carolina hardcore band, recently released their first new music since 2019. The song, titled "Rectify," showcases the band's immersive riffing and hard-hitting energy. Signed to Triple B Records, Magnitude delivers a more thoughtful tone in the lyrics, exploring the theme of breaking away from false realities. 'Rectify' is a self-produced track, recorded by the band and mixed/mastered by John Howard. This song acts as a preview for their upcoming album, scheduled to be released later this year.
On the single, vocalist Russell Bussey states: 'Rectify' is ultimately about rediscovering your true self. It's about healing your mind from the effects of a society that places so much value in the vanity of the material world and status quo. The idea is to free your mind from the constant cycle of pursuing external validation that leads to unnecessary self criticism and insecurities."
Magnitude have two east coast performances coming up, August 6th at This Is Hardcore in Philadelphia, PA and at the Triple B/ DAZE / Streets Of Hate showcase taking place in Brooklyn, NY on 9/30 + 10/1.
Magnitude is Russell Bussey (vocals), Connor McAuliffe (drums), Matt Kalbaugh (guitar), Anthony Burke (guitat), and Alex Cejas (bass).
Main Photo Credit: Joe Calixto
Follow Magnitude on Their Socials
Need more Punk In Your Life?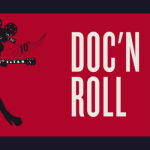 Punk News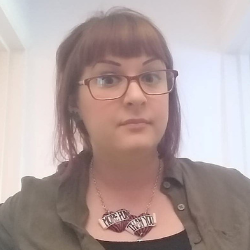 In it's 10th year, the Doc'N Roll Film Festival is celebrating a decade of inspiring, entertaining and vital films about the musicians we love.
Read More »
Punktuation Magazine For All Your Daily Punk News, Features, Interviews, Lifestyle and more!