Siouxsie Mk 2023 heats up London with a sold-out scorcher!
Siouxsie was the hot ticket right across the spring/summer and at Troxy last week that ticket got hotter and hotter.
On tour proper for the first time since 2008, dates springing up either side of a Latitude Festival turn announced in December, Siouxsie Mk 2023 has had the critics fawning, pretty much universally. But two sold-out nights at a London club? Ten years after her last capital performance at Yoko Ono's super apt-sounding Meltdown? A tough test at any temperature.
Advance information from the venue said: 'No support'. 'Siouxsie – 8:45 pm' and, walking from Limehouse DLR, outside the Craft Beer Company was packed with punks – not least a UK82 proponent in a sleeveless Troops of Tomorrow shirt who looked like he'd lost something – slash seasoned fans who'd done their research. They knew there was still an hour or so to drink lager, from what I could tell, in fresher air on the first Thursday of a scorching start to September.
In truth, there was plenty going on across Troxy's Art Deco threshold at the same time – in step with the gig, in step with the space.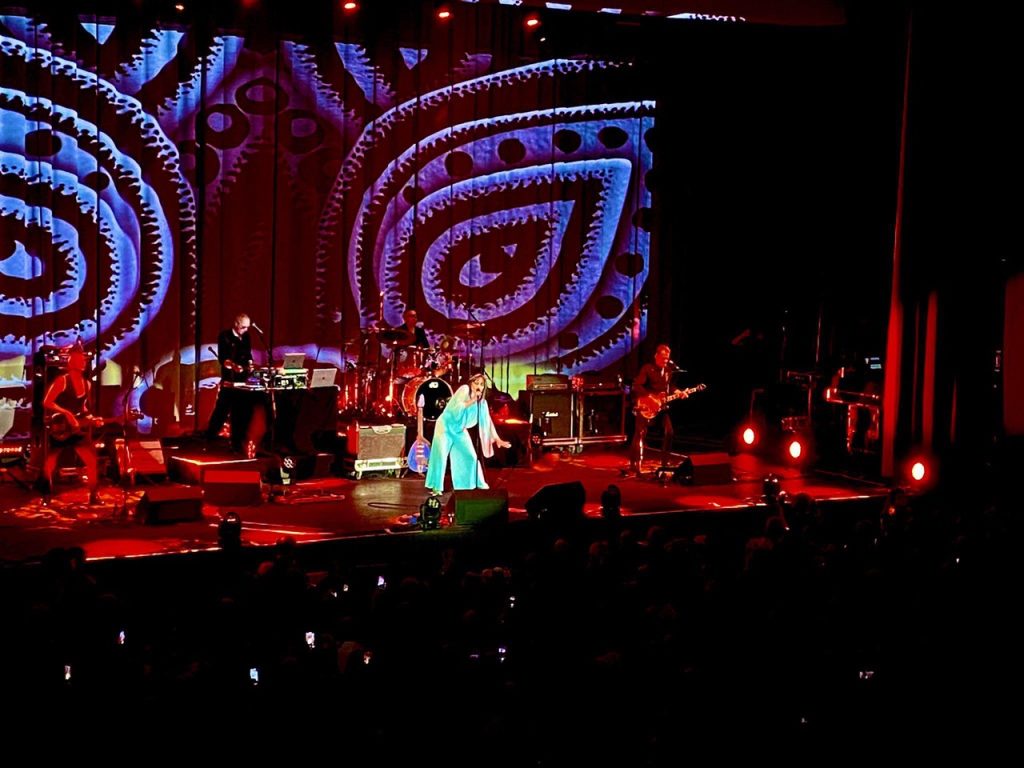 Steeped in original features, with a wonderful high ceiling, an impressive balcony level and room for everyone who wants it, apparently, beyond that shadow underneath, the 3,000 cap Troxy is a perfect fit for these shows.
Merian C. Cooper's 1933 movie King Kong ran across the fire screen, but before that, physically, the Gatsby Girls brought Jazz Age dance and glitz to the foyer. Gathering pace, people and flamboyance they moved into the main room culminating with a performance in front of the stage curtain.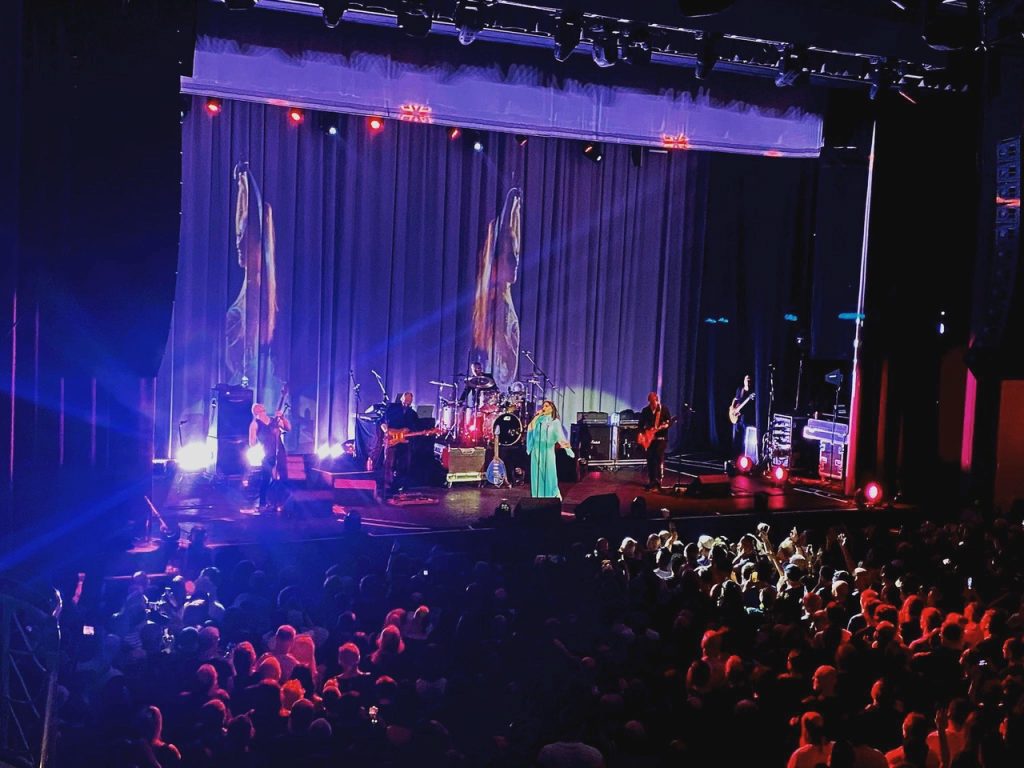 The Gatsby Girls finished with such aplomb that, through sweat and beers, I half expected the Israel bassline to kick in, Nocturne-style.
In fact, Siouxsie's band came on about 15 minutes after that drop with the equally totemic Night Shift, singer and four-piece behind her cutting through extraordinary humidity which seems set on muffling the sound.
'Only at night time I see you
In darkness I feel you'
The plan, I guess, was to follow up seamlessly with Arabian Knights, but a problem with the monitor pack on the back of Siouxsie's silver catsuit stopped the flow. Despite fairly curt gestures to the engineer stage left, she let it go with a playful 'bloody technology'.
JuJu was the focus of the set; two songs at the top, one at the finish and a scorching Sin In My Heart someway past the middle. "Can we do something where I'm not singing?" Siouxsie gasps afterwards. "Oh you're fucking kidding," she laughs across the acoustic thrum that signals the start of Kaleidoscope single Christine.
Carefully choreographed between myriad peaks, the set features three songs from Siouxsie's only solo LP, so far, Mantaray – a record she'd played all of at the Roundhouse 15 years ago – and But Not Them from Creatures' EP Wild Things. Dear Prudence comes quite early, and with it goes any hope of Helter Skelter. Beyond that, it's big beat Banshees' songs, sung and played far better than the audience of devotees, bearing a phalanx of fans, could hope for in this environment.         
"I got home last night, drenched, wanting a shower," Siouxsie says ahead of Lands End, first of a Tinderbox double, which will see the stage-wide screen behind her filled with seascapes and wonderful crashing waves. "Could I fucking have one? Burst water main. Water gushing out down the street. Bastards. And they're still polluting the oceans and rivers. Fine them big… then line them up against the wall."
Of course her voice is a bit deeper now, but Siouxsie seems (even) more comfortable with it and the passion and practice behind these songs is a real joy to be a part of. She throws those classic shapes too.
It's a real win against the odds for Siouxsie and company at Troxy 2023. The place is packed with adoration and everyone on stage and in front of it has an amazing time. A real flourish at the end of four-plus months on the road.
This show finishes with encores shaken up from night one. We get a tour first in Carousel followed by Peekaboo from the same LP then, feigning some more pique, "It rhymes with bitch", comes the seminal closer from The Scream, all scratchy guitar riff and big vocal, before Siouxsie literally crawls back on stage for one more. "We didn't do this [last night]…"
'From the cradle bars
Comes a beckoning voice'
Evenings, gigs, like this don't come often. And they're special. Truly. Troxy was one happy house. "Fantastic audience in a great theatre," Siouxsie says, signing off.
Follow Siouxsie Sioux on Her Socials
Need more Punk In Your Life?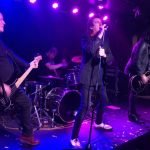 Reviews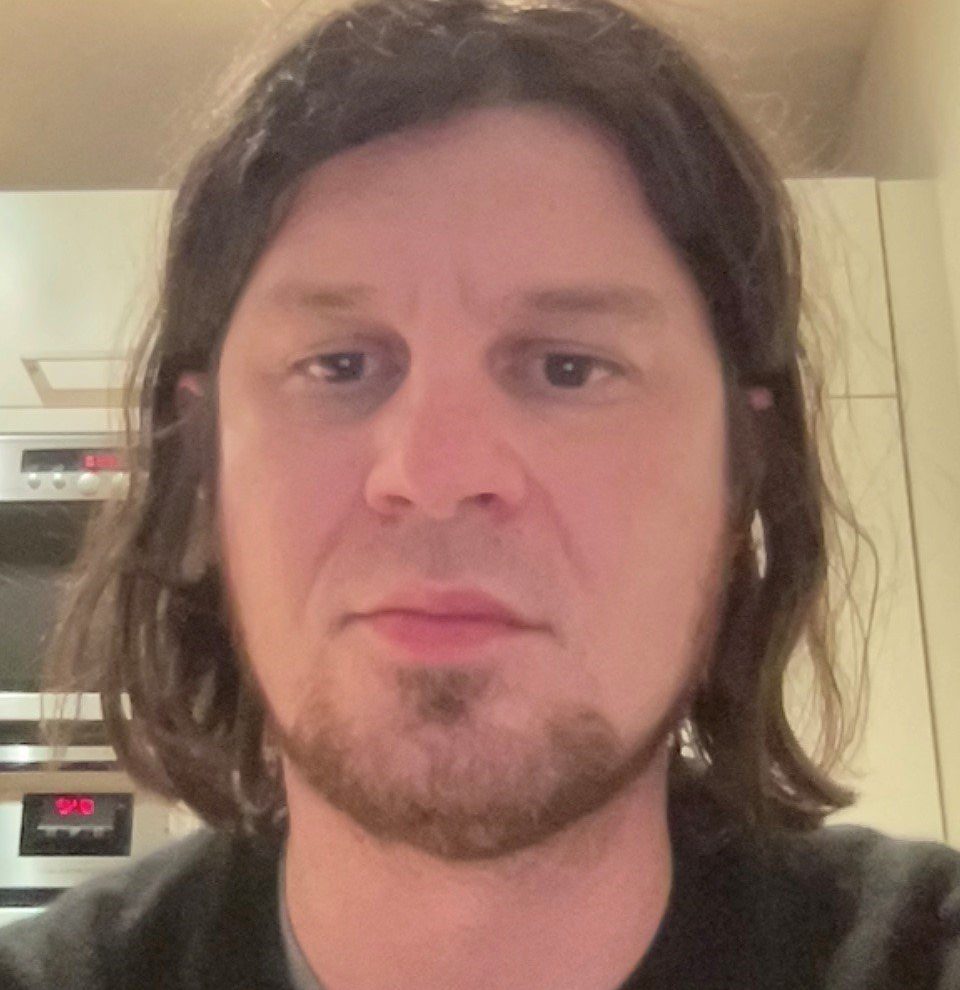 Vive Le Rock were ushering in the festive season with an impressive mid-week five band bill at London's The Water Rats.
Read More »