The Siouxsie & The Banshees frontwoman has announced three additional live dates in Europe in the spring taking in Brussels Amsterdam and Milan.
The Siouxsie & The Banshees frontwoman has confirmed via her Socials  that she has added three live dates in Europe: Brussels on May 3, Amsterdam on May 4, and Milan on May 7. Tickets go on sale this Friday (February 3).
Siouxsie confirmed her return to the stage just before Christmas, when she announced her first live performance in the UK for over a decade when she appears at Latitude Festival in July. Where she will be headlining the BBC Sounds stage.
She will make her live return to the US for her first performance there in 15 years when she hits the stage  at Cruel World Festival in California on May 20
Siouxsie launched Siouxsie And The Banshees in 1977, with the group becoming one of the most prominent and influential names in the post-punk, goth, and new-wave genres. The group continued until 1996, with a brief reunion tour taking place in 2002.
Siouxsie began a solo career in 2004, releasing her debut album, Mantaray, in 2007. A hiatus from live performances lasted from 2008 to 2013, when she returned as part of Yoko Ono's Meltdown festival at London's Royal Festival Hall.
Siouxsie herself has remained somewhat reclusive since 2013, with her only official release being 'Love Crime', featuring in the finale of Hannibal in 2015.
Follow Siouxsie Sioux on Her Socials
Need more Punk In Your Life?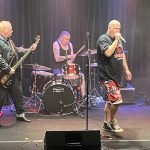 New Releases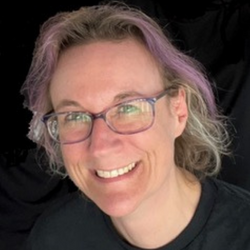 Red Anger 's second album 'Revolution Numb' is as a natural progression from their first. A call for freedom and change, with powerful delivery of
Read More »