The Bristol band's first full length release is a raw and unflinching emotional powerhouse.
It's been seven years since we've had any new music from the emo pop trio, with this new album release seeing guitarist and vocalist Iona Cairns come through the other side of a pretty touch period of her life- both emotionally and musically. The fragility of the mind and the positivity that comes through the sheer joy of making music co-exist in this expressive and emotive collection of tracks in 'What Still Gets Me'.
If you want a series of painfully honest yet ultimately empowering songs to belt out in your room, then this is definitely the album you need.
It is crammed with earworms comprised of fuzzy riffs and a lot of twinkling, jangly guitar sounds that burst with pop bounce and energy. 
But coexisting with this is the sometimes deadpan, sometimes roaring emotional vocals of Cairns who can portray devastated, rejuvenated and pissed off all simultaneously.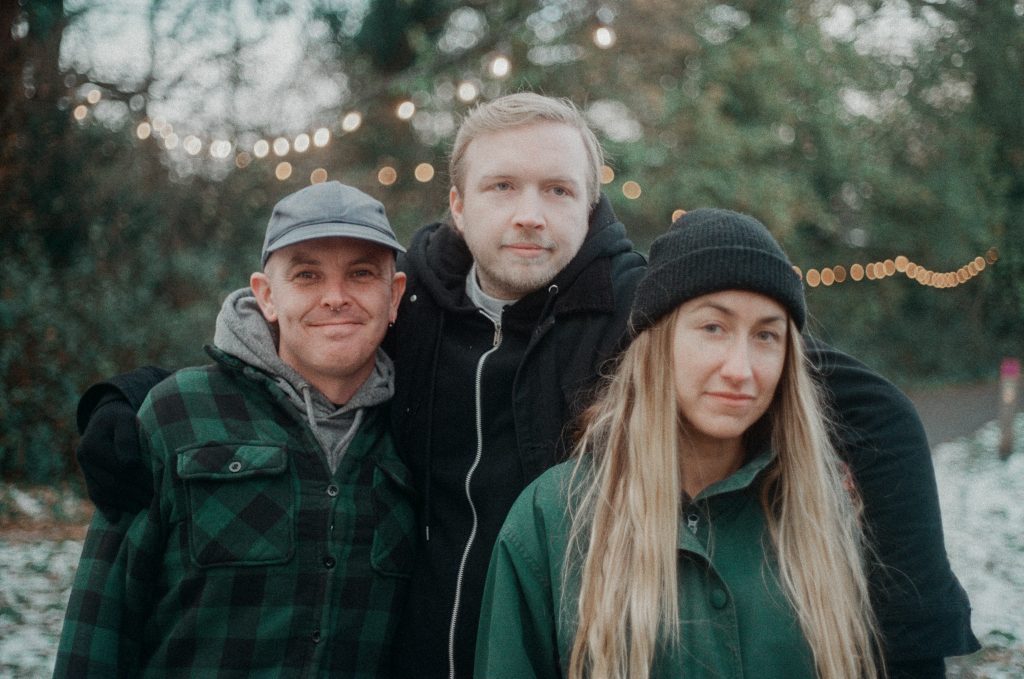 The tracks cover some dark subject matter, like the rollercoaster of relationships and oscillating feelings, but there's a real sense of catharsis in the record which is infectious. Your own experiences are easily superimposed onto these tracks of the universal human experience. And you can cry, scream and have a bop depending on which track is playing. 
'What Still Gets Me' – the title track – features guest vocals from Camp Cope's Georgia McDonald and angrily points the finger at dangerous men who claim to be harmless:
"The first song on this album was the first song I wrote after a period of about three years struggling to write anything at all" says Cairns  "I realised that it still felt good; I do want to write an album."
And this isn't an  LP about the constraints of mental illness; instead, it's a cathartic statement of perseverance, shedding the stigmas of stiff upper lips and embracing the vulnerability in sharing your story, even if it helps just one person.
The band have previously released EPs 'Shit Present' (2015) and 'Misery + Disaster' (2016) which gained critical acclaim, both for Cairns intense vocals and for the honest and personal exploration of themes such as anxiety and depression. 
Comprised of Thom Weeks (guitar, bass, vocals) and Ben Cottam (drums) alongside Cairns, Shit Present are back with a sense of power and purpose in this new release which is an essential listen for anyone who has ever felt they needed validation and acknowledgement. 
Cram the Page
Fuck It
Voice In Your Head
More to lose
Unravelling
The Pain
Way I'd Like
What Still Gets Me
Crossed the Line
Beyond Tonight
Too Into It
Ever After
Talking About the Rain
Follow Shit Present on Their Socials
Need more Punk In Your Life?
New Releases
Grammy-nominated pop punk legends Sum 41 make a boisterous return with 'Landmines', their newest single and first release on Rise Records.
Read More »