FEATURED ARTIST

---
Say hi to the Aussie Riot Grrls, BLUSSH
The Location: Brisbane Qld Australia
The Line up: Kelly Schinkel, Stacey Schinkel, Sophia De Marco
The Sound: Raw Punk Ferocity Grunge Intensity
The Comparison: X-Ray Spex, L7, Babes In Toyland
---
Hailing from Brisbane, Australia modern day riot grrls Blussh have unleashed raw energy with the release of their new single Better Than This bursting at the zippers and bringing forth vibes reminiscent of iconic bands such as English she-punk trailblazers X-Ray Spex and American punk/rock legends L7 to name but a few.
BLUSSH hit the ground running last year releasing their debut EP Shut Up Becky and surged onto the live touring circuit playing alongside a plethora of local Brisbane favourites including Dicklord, The Meanies, WHALEHOUSE, Being Jane Lane and the Flangipanis.
Not shy of the hard work they also held several festival slots around Australia, released a video for their single Mental Health and set out on a national tour.
'Better Than This' is their latest offering and in the purest of femme punk style it's full of old school rebellion. From the bass lick heavy intro, Better Than This, drags you into hyped up energy, a song dripping with circle pit worthiness.
---
"In true Blussh form we just aggressively drop you into this battle from the get go"

Kelly Schinkel
---
It's a powerful track pointing toward an agonising awakening: "When did I become so weak? When did I become come this freak? When did I become so cheap?" Kelly sings.
The lyrics build on feelings of anguish and despair and carry you through to breaking point. Vocalist Kelly Schinkel says; "You can feel that within the songs tension, right from the opening bass line to the entire tracks build, which drives that feeling".
Schinkel goes on to explain the sentiment:- "The song drudges up feelings of despair and hope from the moments we all go through as humans. Those rough spells where it feels like you've taken blow after blow after blow and you just start to give up and fade out. But then realise you have a choice. It truly is a song of a mind at war with itself."
---
"I'd like to think the track leaves the listener feeling more realised of their strength despite the heavy load of what's gone down"
---
In the song Schinkel repetitive resolution chant of "I know now that I'm better than this," reminds us all that it's our thoughts about ourselves create our own reality.
"I'd like to think the track leaves the listener feeling more realised of strength despite the heavy load of what's gone down, Schinkel explains. "The sentiment of being pulled apart but better built is what we are handing out…in all its raw, ugly and unsavoury elements."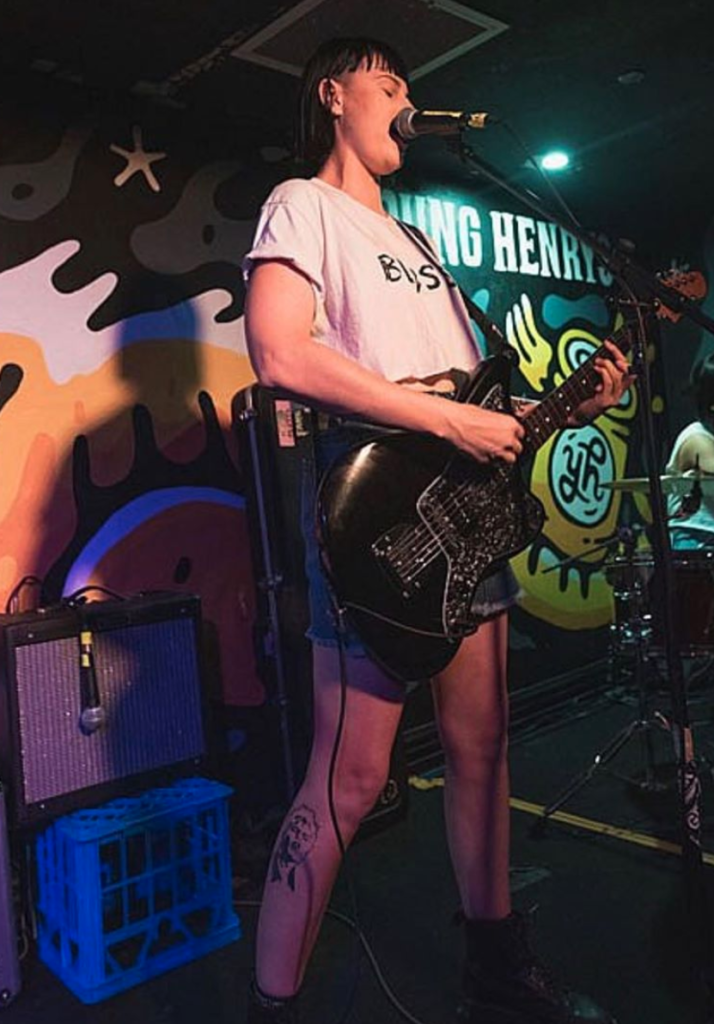 Best to play Better Than This at full volume and feel the torment and rising power of the lyrics driven through by hard hitting drums, saturated bass lines and thick fuzzed guitar motifs.
Blussh are no doubt a band for lovers of high energy tunes. They've harnessed a sound that strips right back to core values and beliefs of punk rock and are a brilliant homage to a force of she-punks, from Poly Styrene to Pussy Riot, who paved the way and led with and unstoppable drive.
BETTER THAN THIS is just a hint of what BLUSSH are capable of. Add it to your playlist and keep your eye on the gig guides, you don't want to miss this band live.
---
MORE BLUSSH
---
Everyone should have a soundtrack playing loudly in the background of their life. I was born moshing to my own beat and have never swayed from my love of music. Spreading my passion through the written word is my soul's purpose. My punk heart beats loudly with the rhythm of my rock soul. I plan to continue to mosh like no one gives a shit.
Click on Tracey's photo for more of her articles!