Pomade your quiffs and get your dancing shoes on- The Atom Age's new album is not one for wallflowers or sticks in the mud!
Bay Area garage punks The Atom Age are back with a self-titled album! It's their fifth studio album release and one that will not disappoint fans of the band whilst anyone new to this funky sextet will count themselves lucky they've stumbled the most rock 'n' roll of all rock 'n' roll parties!
It really is a storming record- a tour de force combination of the alternative sounds of a bygone era- 50s rock n roll, 60s garage punk circa the British Invasion, a bit of organ wailing a la the Zombies and 70s punk vocal grit from both of the band's vocalists Peter Niven and Ryan Perras.
The Atom Age have taken the best of genres past- subtracted all the lulls, fiddling and slow bits- to give us 10 tracks that are all high octane highlights, all the time.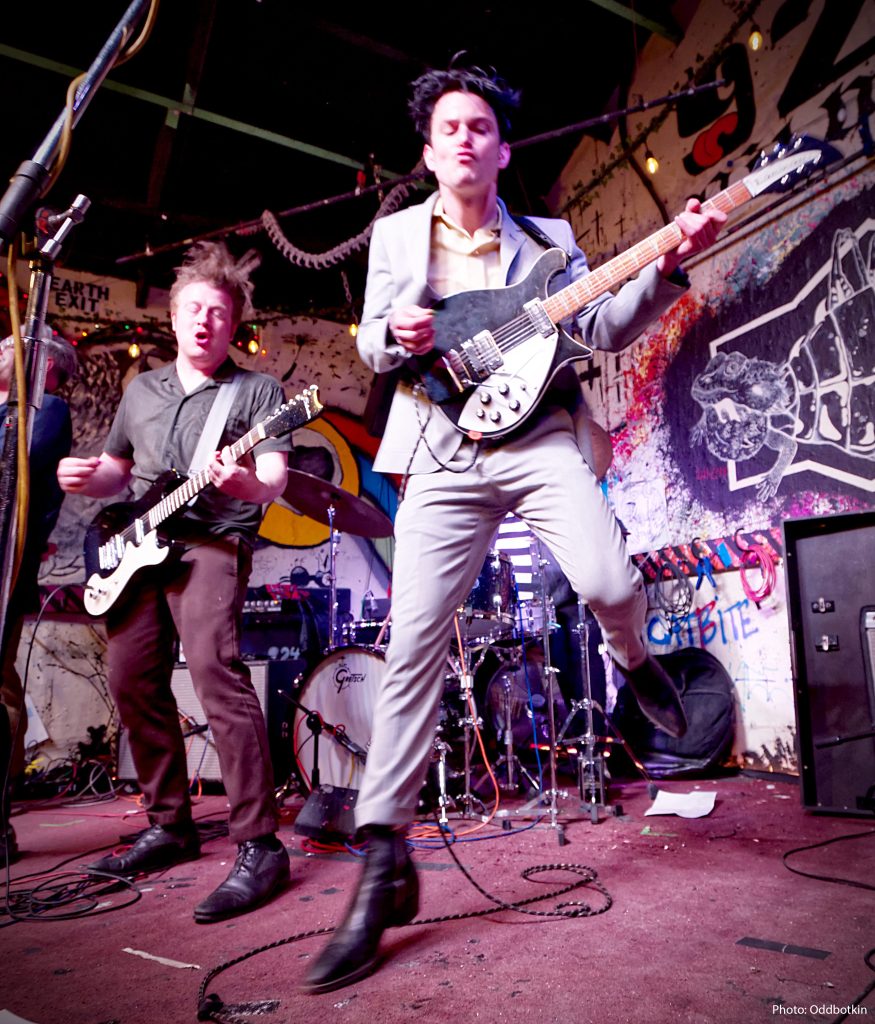 There's no let up in the album- right from the frayed garage rock riffs of opening track 'Honeybee' where Niven is "sortin' through the flies, looking for a honeybees", this is pretty much the tone and tempo kept up throughout the subsequent 9 tracks.
Second and third tracks are the singles from the album – 'New Season' and 'High Class Motherfuckers' respectively. The former sees Ryan Perras take vocal duties in a track brimming with crackling energy, fun gang vocal harmonies in the chorus and a funky bass line- it's absolutely jam packed full of attitude.
"'New Season' bemoans the frustrating tendency to put our faith into the newest, greatest whatever thing that appears" said Perras. "It's been exhausting to deal with the promises of technology and 'new' ways of thought that never quite seem to be as beneficial as they promise. Satisfying change always feels just out of reach and we can never seem to wrap our heads around a truly new way to begin."
'High Class Motherfuckers' is a quintessential Atom Age track that showcases the raw quality of Peter Niven's vocals accompanied by a dirty riff that reminded me of bands like 80s Matchbox B-Line Disaster. It's heavy and urgent but elevated by the more intricate musicianship of the full band.
"It's not really about the words, those are just a reason to scream" says Niven of the track. 
Throughout the album, each instrument gets a chance to shine and the band clearly benefit from having 2 vocalists with different styles but both with a lot of charisma.
There's the frantic screech of 'I Was A Rock N Roll Narcissist', and the dominant drum roll in 'Who's Interfering' a track that has tight fills, the bass drum going hell to the leather and a bit of brass thrown in to give it a sleazy edge.
There's plenty of variety throughout with each track letting a different style take the lion's share of the tone, but the band are comfortable with what gives them their trademark and you're never far away from a reminder of the staples that make up the band's sound.
They can create a sense of drama and atmosphere in tracks like 'Toothache' which has a B movie organ sound and then you swing to the sultry surf rock twang of 'Til We're Shakin'.
It's intentionally and undeniably camp, retro and over the top but in a way that is accomplished and a breath of fresh air. It's fun, it's alluring, no track hangs around too long and it all seems over very quickly.
It's got the indie rock guitar sound of The Hives with the psychobilly nod to The Cramps and the vintage melody of The Dahmers.
The most punk-ish in terms of vocal snarl and fuzzy guitar squeal is penultimate track 'Believe' ensuring that the album continues to build even when it's about to end. 
It's all over very quick, with no ballads or slowing down making for a retro rollercoaster of an album and a bloomin' good listen! The Atom Age know how to balance a formula that's tried and tested with new tweaks and surprises to keep you on your toes.
Pomade your quiffs and get your dancing shoes on'The Atom Age' is released on 29th September via Asian Man Records. You can pre-order/stream HERE.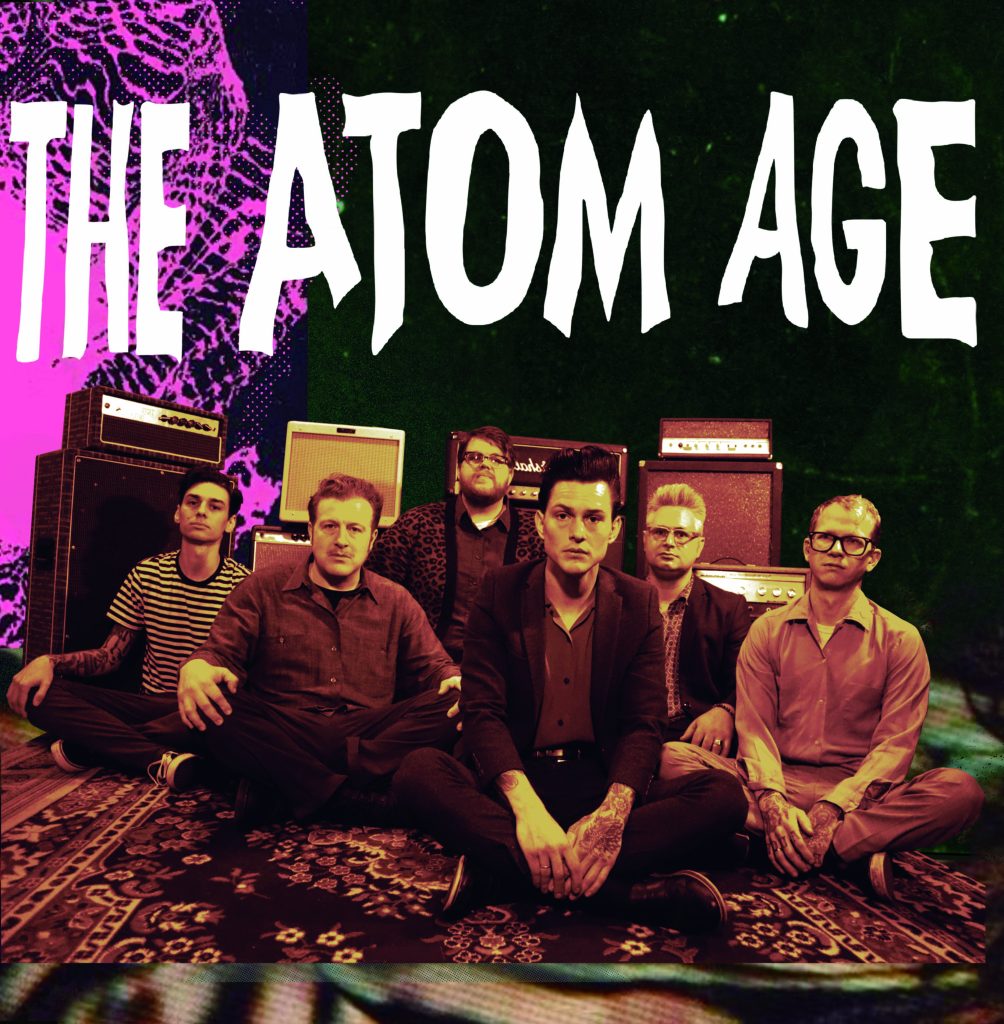 Honeybee
New Season
High Class Motherfuckers
I Was a Rock N Roll Narcissist  
Who's Interfering
Toothache
I Wanna See Something Strange
Til We're Shakin
Believe 
Best Technique
Follow The Atom Age on Their Socials
Need more Punk In Your Life?
New Releases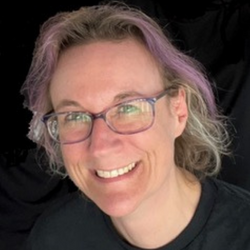 Those loveable Punk funsters The Sensible Gray Cells return with a suitably seasonal single, complete with a crazy video shot at the beach last summer.. <br
Read More »