The LA trio release their debut album 'Reverie' on Asian Man Records and balance bouncy, energetic pop with a serious undertone of mental health confessions.
Sweet Gloom wear their hearts on their sleeves. This is evident throughout their new full length release as they deliver us a truly personal and reflective album that makes their name make so much more sense.
There is sweetness throughout the album- sickly catchy riffs and melodies that are full of the relentless energy that is associated with the most poppy of pop punk, a nostalgic romp through the best of 90s melodic guitar punk from sunny states like California and Florida. Think New Found Glory, Less Than Jake and Blink 182.
But there is gloom as well, in the nicest possible way. Listen to the lyrics of even the most sing-a-long of the tracks ('Deal Me Peace' or opener 'Already Died') and you will hear some honest, heartfelt reflections and poignant articulations on feelings of depression, anxiety, numbness and existential crises. The fact that the two elements are married so well together, is a testament to the skill of the band.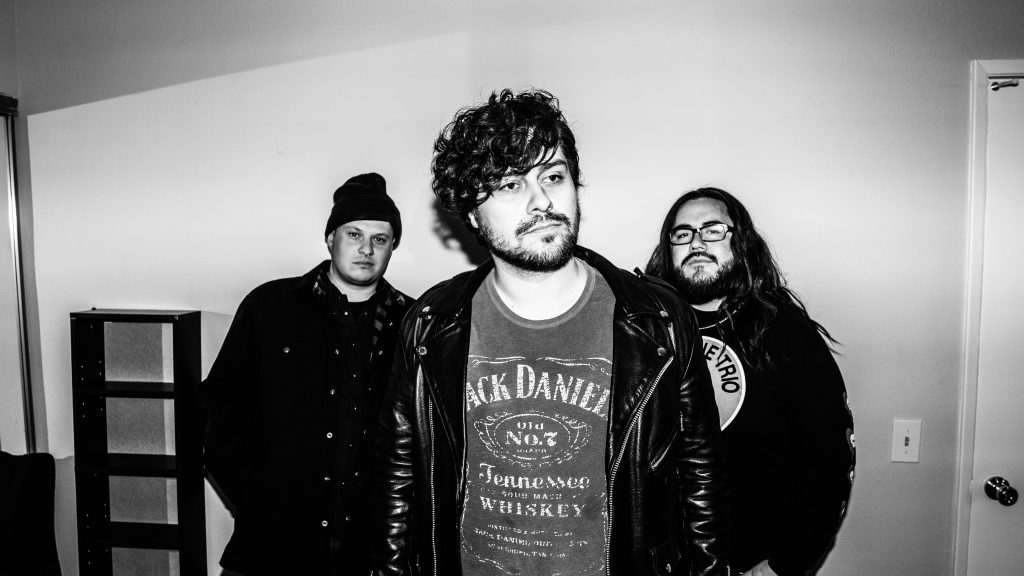 As well as some really fun musical elements that cherry pick the best that pop punk has to offer musically, there's a strong homage to 1960s guitar bands and 50s style doo wop vocal groups in some of the tracks as well. And these are two of my favourite things so obviously I fell in love with this album.
The opener 'Already Died' gives a taste of how these elements might be utilised for the rest of the album- it wastes no time getting us started with a drum roll ushering in Jaake Margo's distinctive vocals and all the fun and thrash of a punk singalong.
Single 'American Honey' gives us the first example of a retro 60s throwback with literal 'sha-la-las' and irresistible vocal harmonies beefed up by the guitars of a modern punk band.
'No Name Girl' is another track that takes the best of later doo wop conventions from bands like The Beach Boys and gives it a modern twist (think 'Surfer Girl' but spikier).
Single 'Deal Me Peace' has been on constant rotation on my playlist since I first heard it and it is a pretty good flagship track for the album- the combination of impossibly happy sounding melody with some pretty dark lyrical content is what defines the balance Sweet Gloom try to achieve. It's hard to imagine you could bouncily sing along to lyrics like "Since When did I/Just wanna die all the time?/Lost the drive to stay alive/Lost the shine inside my eyes". But give this track a listen and you'll see what I mean.
Even slightly gentler songs such as 'Exercise Bike' have a potentially more poignant meaning that it would first appear. What seems like a wittily relatable track about purchasing a piece of exercise equipment in the hope that you will find some motivation to actually use it, has an undercurrent of disappointment and yearning. "I've been here before….Will I commit to it this time?" seems like the bike is not really the issue- it's more about the spark there is within us to want to change our lives, make better choices, try and find one habit or product that will be the catalyst for transformation. And with the potential crushing realisation that another attempt has failed and we face going back to the drawing board.
'Anxious' is a full tempo 90s pop punk gallop, all "woah woah woahs" and gang chanting chorus and if you were in any doubt what the song was about, they literally spell it out "A.N.X.I.O.U.S". The one song where the message is not couched in subtlety.
And the album closer 'Yes, Regrets' is another relatable and refreshingly candid track that rails against the useless platitudes that ride roughshod over complex feelings of melancholy and regret: "If I could change anything/I would change everything/Every single day". Up yours motivational posters. 
This album is a hidden gem that delivers throughout. Subjects range from existential dread to the pitfalls of love, but the overall message is always clear: even when you feel dead inside, singing along with your friends can save your soul. I guess that's how they combine the sweet with the sad- finding comfort in something is how you get through the days.
Sweet Gloom is made up of Jaake Margo (Get Married) on lead vocals and guitar; Chris Clark (Tiny Stills) on bass and vocals; and Morris Carrillo on drums and backing vocals.
Main Photo Credit: James Duran
Already Died
American Honey
Deal Me Peace
Exercise Bike
No Name Girl
Too Tired to Hate
Hollywood Love
Anxious
Teenage Mutants
Yes, Regrets
Follow Sweet Gloom on Their Socials
Need more Punk In Your Life?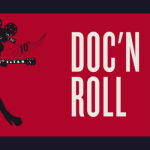 Punk News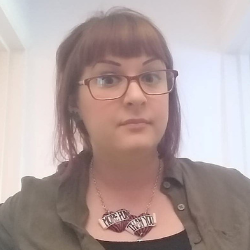 In it's 10th year, the Doc'N Roll Film Festival is celebrating a decade of inspiring, entertaining and vital films about the musicians we love.
Read More »