The new album from Seattle's indie ska band is 8 solid tracks that show how well they can represent modern ska.
I first encountered Simple Minded Symphony when their video for 'Mixed Up' was released, a single that was released at the midpoint between their debut 2019 album and their new self titled album just released August 22nd. The song was excellent, the songwriting was different, and the video was powerful. I wanted to hear more so I picked up their album.
The music was unique, but it didn't grab me. The songs felt too long. It lacked a punch, and over time it fell out of my playlists.
Then I found out they were from Seattle, near where I was living, and I saw them live. Wow! They put on an amazing show. They have one of the most talented horn sections I've ever seen. Everything about their live performance was amazing. Everything popped. Their album was immediately put back in rotation, and while that first album doesn't do justice to the music, I quickly realized how good the songs were.
Before I go into detail about the album, let me be clear. Nobody writes songs like Simple Minded Symphony. They are a ska band, and they write ska songs, but they don't compare well to many other ska bands. They have several songs over 5 minutes that don't get tired or redundant. They don't spend a lot of time repeating choruses.
They have one of the most talented horn sections, and they show it off but not with simple pop melodies that carry the whole song. This second album captures a lot of the energy of the live shows that the first album missed.
The album starts with 'Over It'. We get about 20 seconds of instrumental introduction to the sound of the album before the first vocals come in. Crisp horns, clean guitar, audible bass line. Immediately I am pleased that this sounds better than the first album. It's actually more like third wave ska-punk than anything else they've written.
In many ways  this reminds me of Mustard Plug with the bass, the upstrokes on guitar, and the powerful horns. Then the vocals come in. While they are very typical for Simple Minded Symphony, for those that haven't heard, Kevin Silveira has a beautiful voice and most of the vocals are more sung than spoken or shouted. The vocals are very much another instrument in the band. Honestly, 'Over It' feels like it was written to introduce third wave and ska punk fans to Simple Minded Symphony- and coming from someone who grew up on the ska punk of the late 90s, this is a very warm welcome.
If 'Over It' feels like it was written as a bridge for ska punk fans to discover Simple Minded Symphony, 'Feather' shows the other side of the coin.
A softer and more melodic track featuring beautiful harmonies and a long instrumental portion that highlights each instrument and every member of the band. The song is nearly six minutes long, but it definitely keeps the listener engaged for the full six minutes as you learn to appreciate the talents and skills of the full band throughout the track- but the one thing that will stick out above everything else in this track is the bass solo.
The bass in this song is good enough to justify going out right now and buying the whole album. If you do nothing else today, listen to this bass solo. You will be hooked.
Once those introductions are over the album slips into one of my three favorite tracks. Don't get me wrong, those first two tracks were great, but this album has three songs that stand even higher in my preferences with 'Sanity', 'Deceivers and Nonbelievers' and 'Overcast'.
'Sanity' is just a little more fun than most other tracks. It's a little more catchy, has horn lines that I want to hum along with, the chorus repeats to make me want to sing along, and then has a jazzy instrumental portion where it feels like the guitars and horns just get to jam for a bit. 
The tempo picks up and the horns and guitars really show off here. The stop and go nature of the rhythm just grabs me and begs me to join in. We get gang vocals, we get a great verse by Kaine doing backing vocals, and everything about this song is just fun. 
I'm not gonna go into much detail about the next four songs, but they are all incredibly good- especially the aforementioned 'Deceivers and Nonbelievers' which is one of my favourite tracks of the album and of the year.
The whole album mixes songs with varying tempos to keep the listener engaged throughout- and at only 8 songs, it's not a difficult task. The tradeoff of 8 songs is balanced with the fact that the average song is 4:30 making the full album over 36 minutes, which feels about perfect.
They definitely didn't waste any space with filler songs. Even 'Click' – the instrumental track- feels like it belongs here and has a purpose that brings the album forward. 
I do want to go into the final track- 'Overcast'. The first 40 seconds, before the guitar kicks in, feels like it is a Danny Elfman composition. It has big mood and energy and tones like it is taking you somewhere dark. The vocals tell their story through and the verses and chorus, the drums take over from here, expertly guiding us through another 2-3 minute instrumental journey.
Simple Minded Symphony are masters of instrumental storytelling, and more than any other song, 'Overcast' brings the listener to attention and excitement through the instrumental narrative before it bridges back to repeat the final verse. This is masterful songwriting and execution, and I absolutely love it.
Simple Minded Symphony is bringing a new level of talent and energy to a ska punk scene in ways few bands have before, and you can find their self titled sophomore album HERE.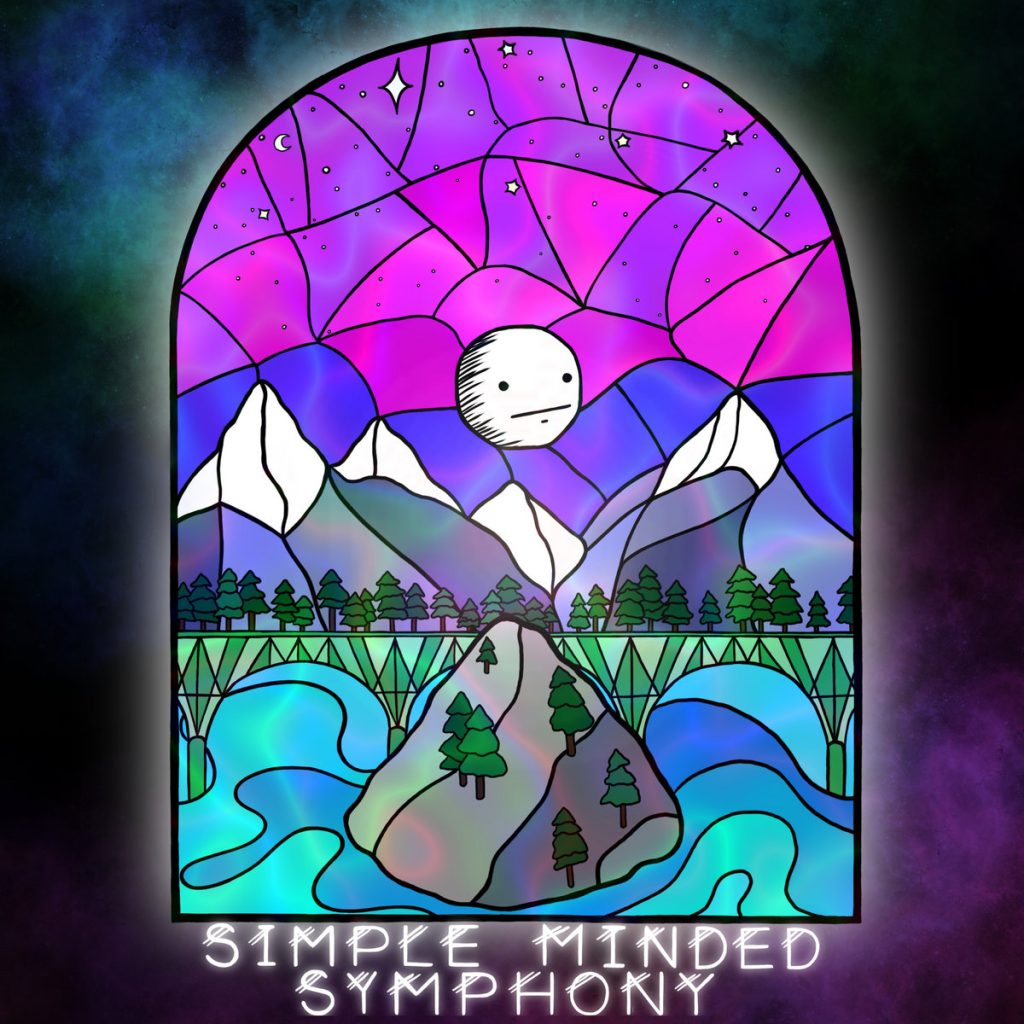 Over It
Feather
Sanity
Wavebreaker
Click
Deceivers and Nonbelivers
Armistice
Overcast
Follow Simple Minded Symphony on Their Socials
Need more Punk In Your Life?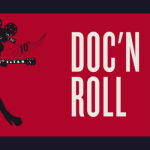 Punk News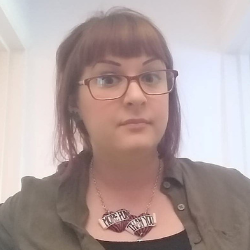 In it's 10th year, the Doc'N Roll Film Festival is celebrating a decade of inspiring, entertaining and vital films about the musicians we love.
Read More »