Punktuation's Molly Tie and Ruth Rae are in Blackpool with thousands of punk fans for the UK's largest punk festival.
In the heart of Blackpool, the air is buzzing as punk fans from all corners of the UK and beyond gather for the ultimate punk pilgrimage.
The stage is set, the volume cranked up to eleven, and Rebellion Festival 2023 has got underway. With organisers expecting a roaring crowd of over 10,000 passionate souls, Rebellion ain't no ordinary music festival. It's a haven for the punk community, a sanctuary where the spirit of punk, ska, goth, and spoken word converge in a riotous celebration of counterculture.
Against the backdrop of the iconic Winter Gardens, this four-day extravaganza boasts an impressive lineup of over 300 punk and alternative groups across six electrifying stages. And with Punktuation's very own Molly Tie and Ruth Rae on the scene, capturing the essence of the festival is a mission they couldn't resist.
Brace yourselves for an unforgettable journey into the heart and soul of Rebellion Festival 2023.
First band for me (in the Opera House, reopened for this year) the excellent Syteria, featuring Jax from Girlschool on lead guitar. Powerful playing bodes well for their new album 'Syteriaworld', due out next week, and I was impressed with their four-part harmony as all band members contributed to the vocals. The guitar amp went out during their first number, prompting a hasty scramble to replace it. Jax being the consummate professional, took it all in her stride!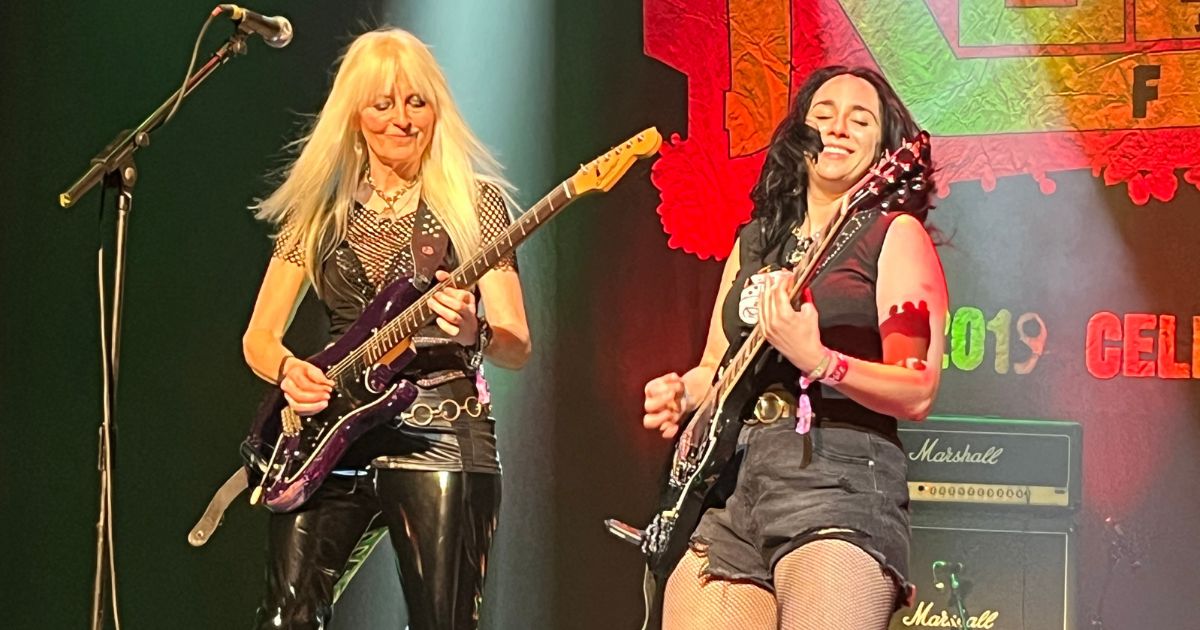 Off to a gratifyingly packed Empress Ballroom, where Essex band The Meffs held the crowd with their catchy set. Before launching into 'Wasted on Women' from their EP 'Broken Britain' (released last year), guitarist/vocalist Lily read a feminist quote, concluding with a rousing "Fuck the patriarchy!". Lewis on drums/backing vocals as energetic as Lily; their songs filled the ballroom while Lily glared at the crowd – you wouldn't dare to disagree!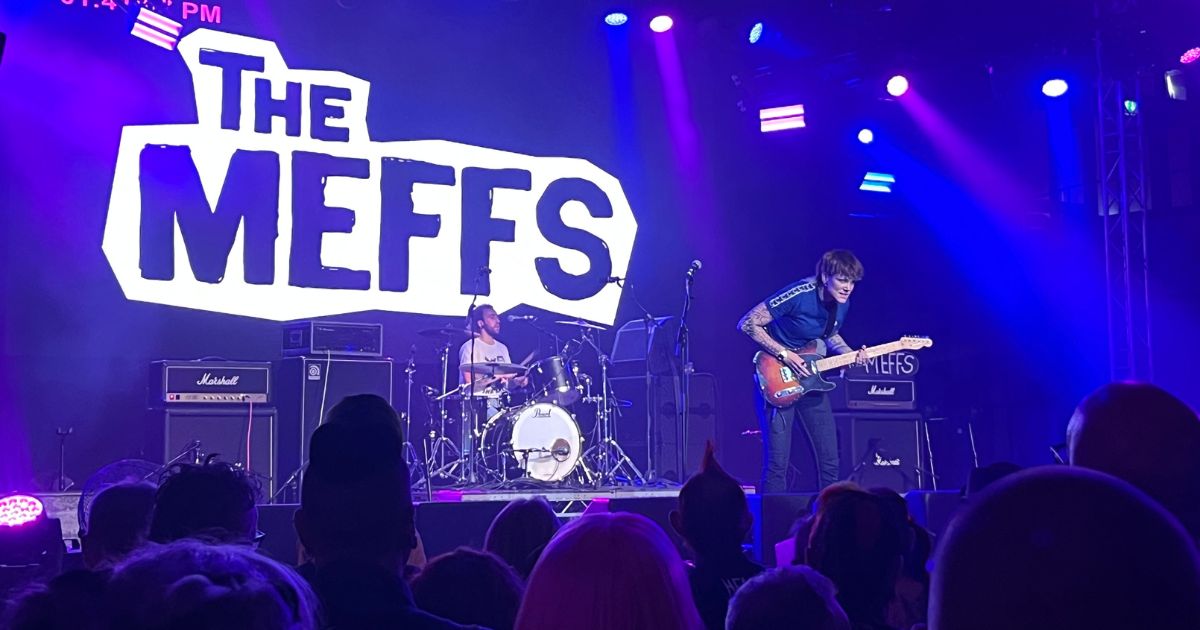 Upstairs to the literary stage, this year moved to a larger space to increase seating capacity, to see author Simon Lyons interviewed by Punk poet Cherry B about his new book 'The Last Weekend in Wonderland'. Simon touchingly explained that the book was inspired by his old mate Jimmy, a regular festival-goer who sadly now suffers from a form of dementia, and the infamous 24-hour Weeley Festival where the Hell's Angels ran security in 1971, leading to festival curfews being imposed after people died.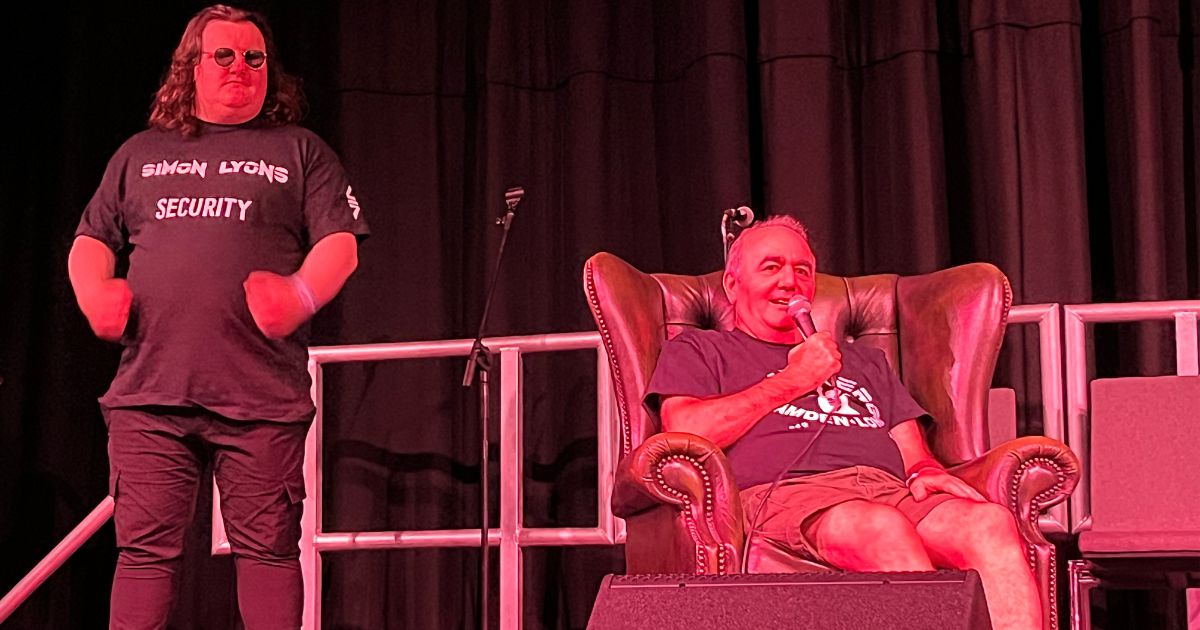 Next, Healthy Junkies, four excellent musicians who most certainly deserve to play to bigger audiences – a good sized crowd enjoyed their set in Club Casbah, with their new single 'Lion in a Circus' going down particularly well!
Back upstairs to the literary stage, where Noel from Menace and Paul Marko discussed Paul's new book about the history of the band, 'Prog, Punk, Skinheads & Serendipity' It sounds like an excellent read, covering their earliest years from 1972 seeing the band progress though Prog, Reggae, Blues, and Rock to the formation of Menace as we know and love them. Johnny Rotten was in the year below Noel and co. at school, and when they saw the Sex Pistols in September 1976, this gave them the impetus to start playing faster – 'Screwed Up' and 'GLC' were written within two weeks, and the rest, as they say, is history..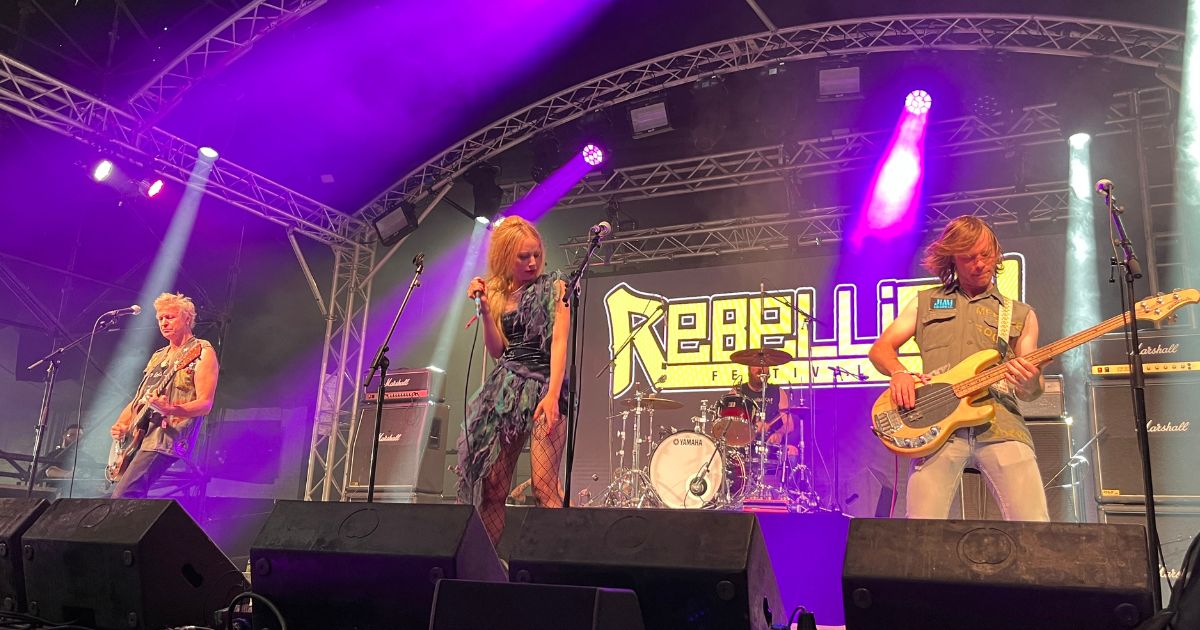 Onwards to the Opera House for more Menace – this time their full electric set with guest Leigh Heggarty (Ruts DC) on guitar for the last three songs. Noel informed us that security wouldn't allow the traditional stage invasion (I honestly can't see why not, there was plenty of space in front of the monitors), but that didn't stop one chap being boosted over the barrier by his mates, to land smack headfirst on the floor.
After a couple of worrying minutes where the guy wasn't moving, security hauled him to his feet – I suspect he'll have a headache after that! Menace are unashamedly political, yet unlike other bands they practice what they preach – ticket prices to their shows are low and they keep their merch costs down – Noel doesn't want anyone to be priced out of their gigs.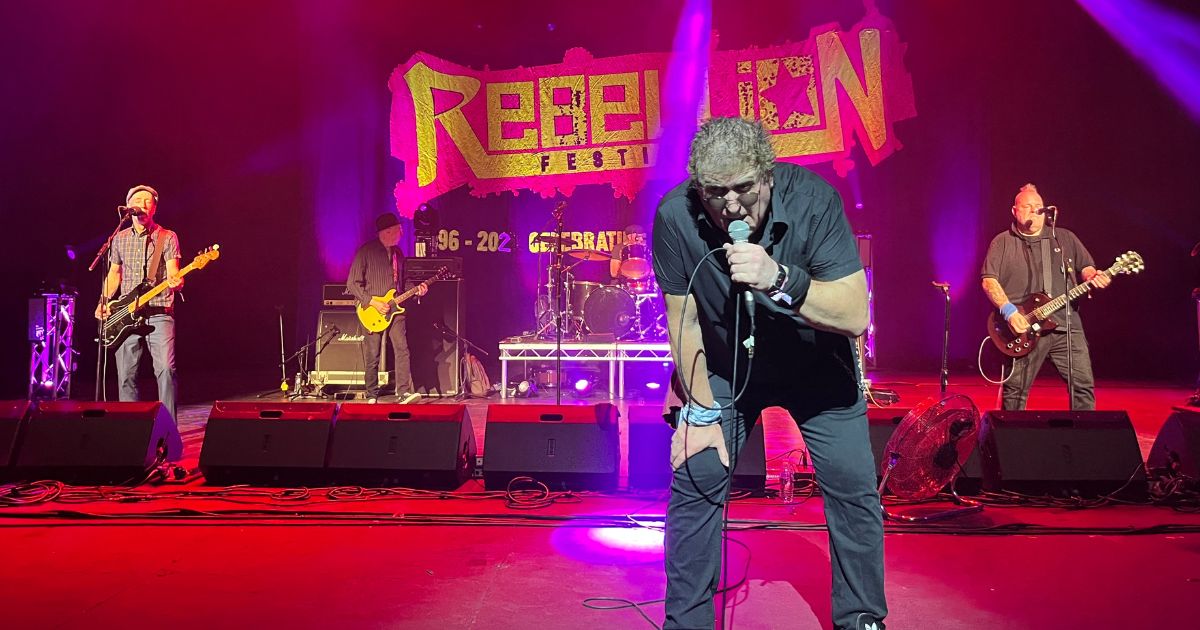 The Empress was unsurprisingly rammed for UK Subs, who can still tear it up! The legendary Charlie Harper had the ballroom ringing with hundreds of punks singing 'Warhead', fists pumping the air! We photographers were told "Three songs then out of the pit", only to be flung out after two songs from the band.. security unable to count.. all of us shaking our heads. The Subs are totally on fire – make sure you catch them on their final UK tour later this year.
Popped my head around the door of the Introducing stage again to catch a couple of numbers from Cherym, who sounded very much like a female version of Dead Kennedys – I must check out their work! – then up to the Acoustic stage for the Ramonas set. The usual lively mix of their own songs and Ramones covers with a large crowd happily singing along put a huge smile on many faces.
A venture to the Introducing stage next, for local (to me!) Reading band Tape It Shut. Specialising in fast-paced political Punk, the band were totally stoked to be playing Rebellion – singer and guitarist Dan has been enthusing about it for weeks! It was great to see them enjoying themselves so much and they crowd enjoyed them too – this really is the spirit of Rebellion Festival.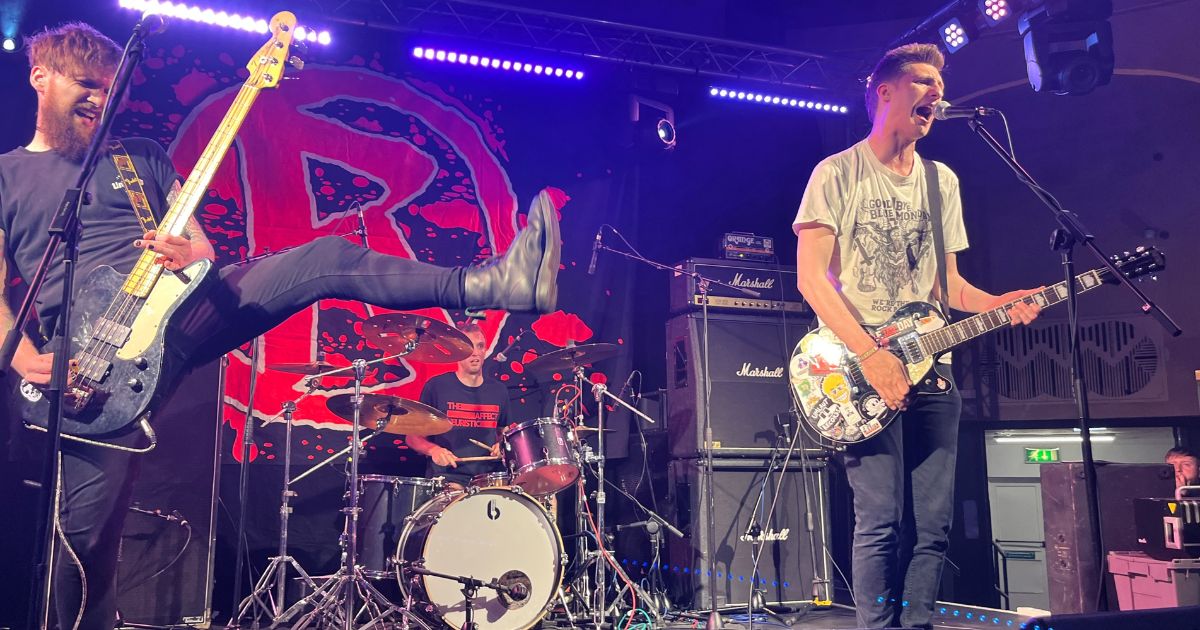 Something intriguing next – The Members in Dub. JC Carroll led the band plus guests through a great set of Members songs plus Ska'd up covers, and very good it was too!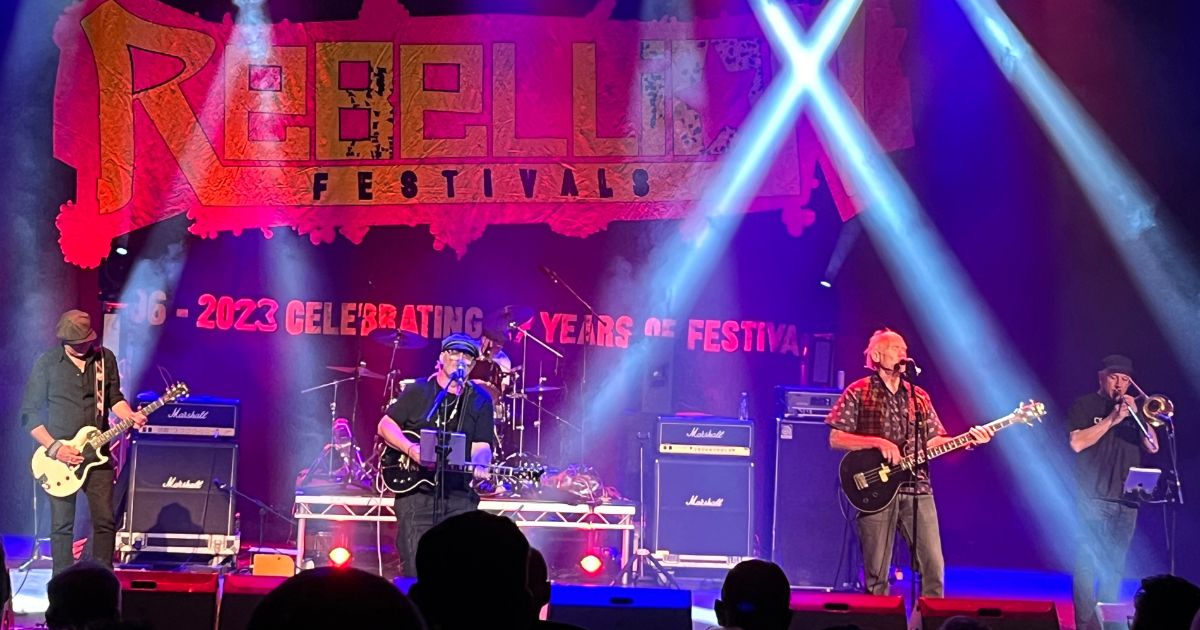 Two bands sadly had to pull out playing the last two slots in the Empress due to health issues, but replacements Penetration and Cock Sparrer proved to be very popular choices. Penetration's set was very good, and Sparrer once again had the ballroom bouncing. Vocalist Colin McFaull expressed his sympathies for Milo from Descendents and Dave from The Damned (heart attack and injured back respectively), and shared something his mum told him "When you get old, don't let the old man in".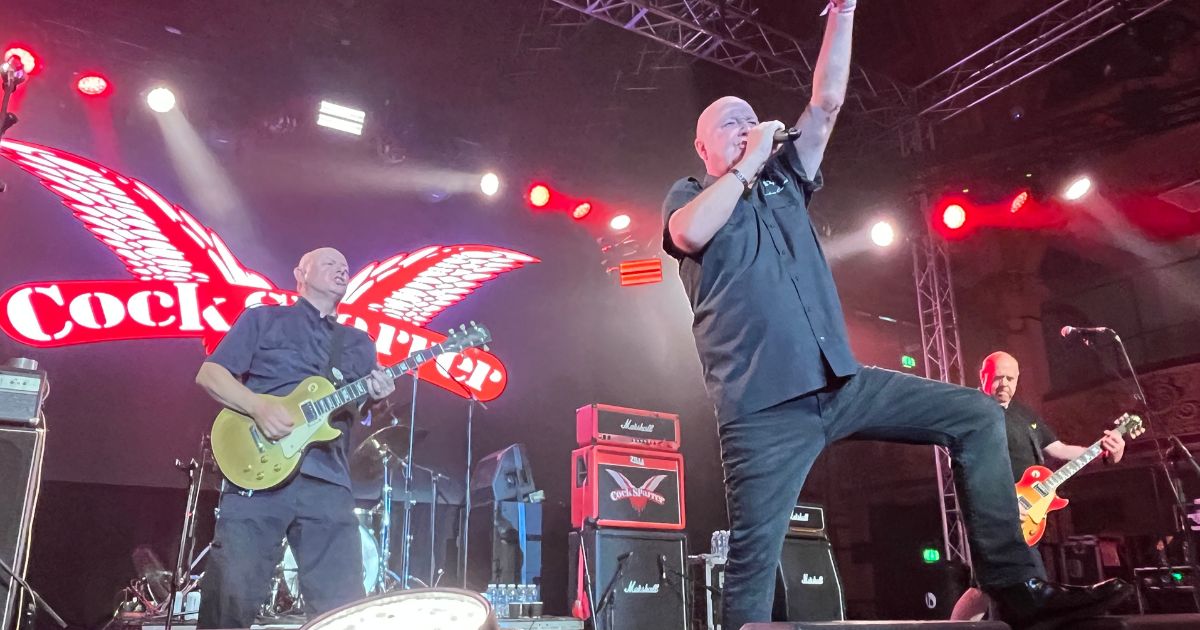 Last band of the night were those madcap entertainers Hung Like Hanratty. Highlights included singer Al Sation trying to get the security guys to join in the dogshit dance, and calling up a young lad from the audience to sing 'Duggie The Druggie' – there we have the future of Punk, and the future is bright!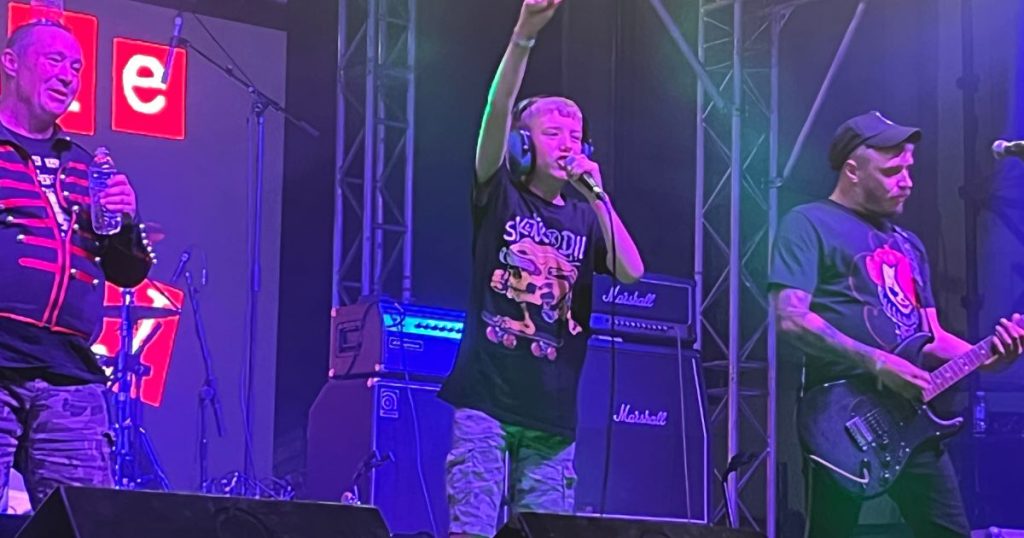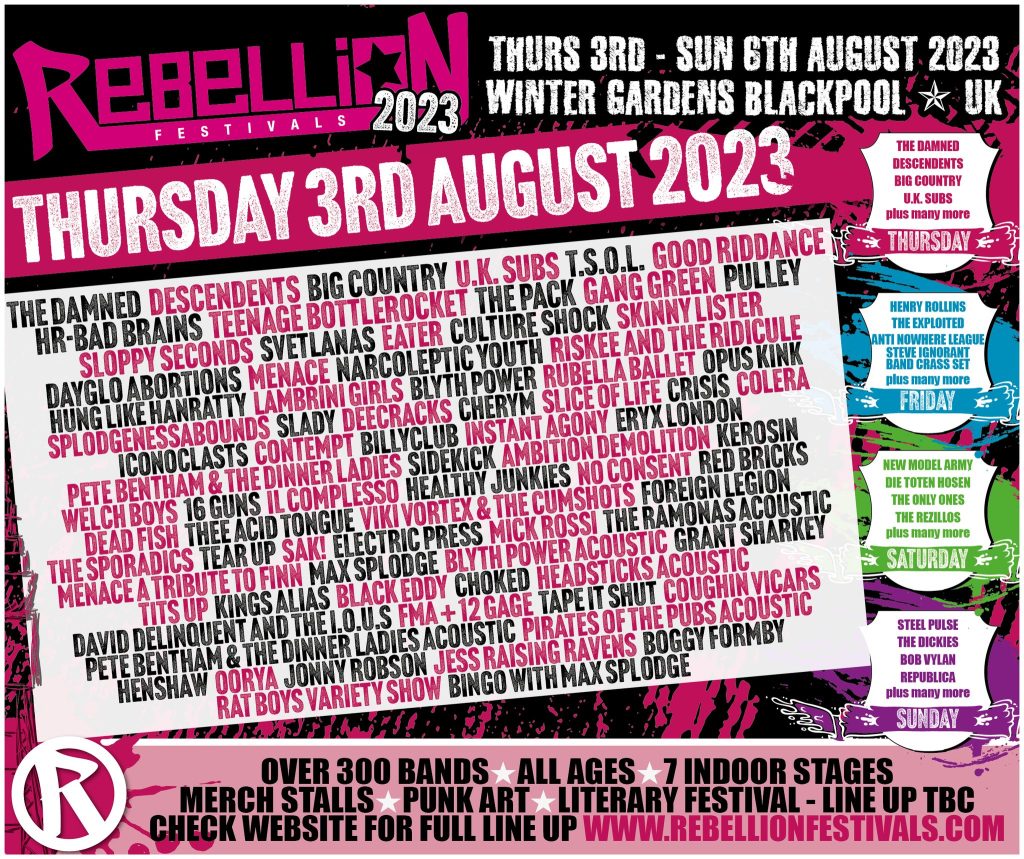 Need more Punk In Your Life?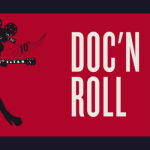 Punk News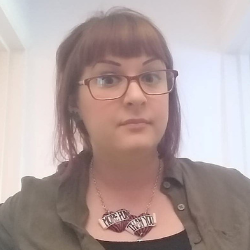 In it's 10th year, the Doc'N Roll Film Festival is celebrating a decade of inspiring, entertaining and vital films about the musicians we love.
Read More »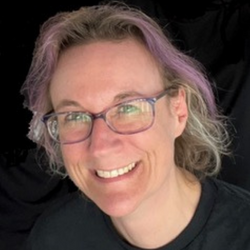 'Usually found jumping around down the front at gigs, I also relish taking photos and videos, singing, speaking with fellow music fans, and asking musicians the questions nobody else does  Writing about my favourite bands and connecting with people who love music too keeps me more-or-less sane  I've worked for over 25 years at a video production company, mainly filming live music events, therefore I have an additional backstage perspective!'