The Oklahoma rockers are back with a new single taken from their forthcoming LP.
They've been going since 1996 and have built a reputation as hardcore heavyweights with a solid following.
And this year the wait for new music was over as the band announced the release of a new album, their last full length record being 2016's 'Time Will Never Know Your Name'.
The new album- 'The Alley Parade'- is due for release on 22nd September. 
Their new single 'Living Proof' is the third to be taken from the album, alongside 'Face Thieves' and 'The New Low'.
Vocalist/guitarist Jason Smith says: "'Living Proof' is about finally getting out of a dark place but not realizing it and not recognizing anything you remember — being unsure of what you actually have at the end of the day can feel weird. I was writing as someone navigating that confusion."
While the band's collection of canonized albums have become required listening for every budding heavy band since the 90s, and the  reputation for their impactful live shows is widespread, it's a bit of a mystery as to how Traindodge have managed to fly relatively under-the-radar throughout their prolific career.
It started in 1993, when brothers Jason and Rob Smith joined bass guitarist Chris Allen in a pre-existing band. Over the next three years, the three musicians connected deeply over a shared love for the harder side of indie rock – Fugazi, The Jesus Lizard, Jawbox, and much of the already buzzing Kansas City scene. After endless amounts of writing and some natural lineup shifting, Traindodge was born.
"At the time, the loftiest goal I had was to go on tour and if we were lucky, make one album. I figured we'd maybe last three to five years. That's a long time when you're 22. None of us knew anyone who'd had a band that long," says Jason Smith (vocals/guitar).
"One thing that shifted for me [early on] was realizing that the more I invested myself in the band, the more satisfying it got. Getting on the road and meeting like minded people confirmed for me that even the midwest can seem like a bigger place. Even through the flimsy 'networks' we were stumbling through in our first few years, I could gradually see the reality of being that band that traveled around and woke up some unsuspecting crowds. Maybe it's a defect I have, but I just found that lifestyle really addictive. I still love it. Even in the down times we've had, I've always felt like I'm where I belong."
Fast-forward twenty seven years later, 'The Alley Parade' is the band's eighth full length record.
The lineup also features second guitarist Ross Lewis who joined Traindodge full time in 2011. "We've been chipping away at writing this record more or less since the last one came out, which, with all of us not in the same city, and a global pandemic to boot, took a sec," says Rob Smith (drums/synth).
"Some of these songs were written in 2017, and some were finished weeks before we went into the studio last year. That gives the newer songs a more spontaneous feel, while the older ones feel a bit more 'lived in,' and I think that's a strength of the record – it is the most immediate, accessible thing we've ever done."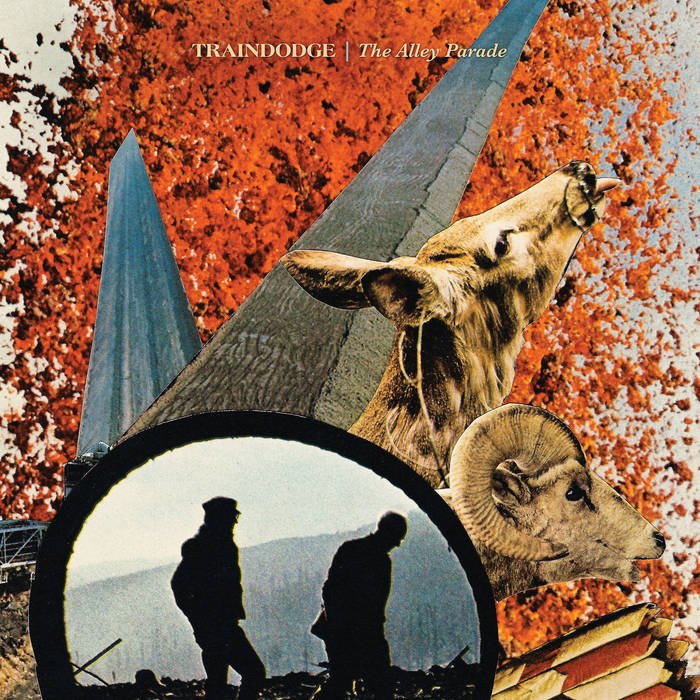 Cheap Charisma
Face Thieves
Unfinished Secrets
The New Low
Rare Talk
Living Proof
Neverpresent
The Lonely Halt
Futures
Narrow Souls
Follow Traindodge on Their Socials
Need more Punk In Your Life?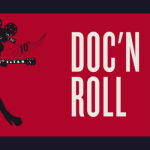 Punk News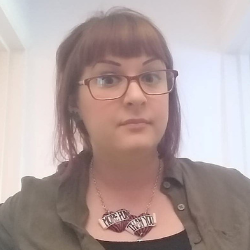 In it's 10th year, the Doc'N Roll Film Festival is celebrating a decade of inspiring, entertaining and vital films about the musicians we love.
Read More »