The US Hip-Hop Punks, announce the October release of their latest LP featuring diverse collaborations of tracks that defy conventions.
Boundary-pushing melanated punk band Oxymorrons  announce their highly anticipated album, Melanin Punk, will be released on October 20th via Mascot Records. Accompanying the announcement comes the project's electrifying third track, 'Graveyard Words,' which boasts more of the band's diverse influences and innovative musicality.
In February, the band came to the UK for the first time on a run of 28 sold-out shows in support of Bad Omens, with breath-taking performances. Their last single "Enemy" was one of Metal Hammer's Tracks of the Week, it was playlisted on Kerrang Radio – making the Fresh Blood Featured Artists of the Week – and was played on Daniel P Carter's BBC Radio 1 Rock Show, plus given multiple spins on BBC Radio 1's Future Alternative Show
'Graveyard Words' merges the captivating sounds of drum and bass with nods to the unique vibe of Turnstile meshed in with a little bit of Kid Cudi. In an audacious exploration of their musical inspirations, Oxymorrons have again dared to create something entirely fresh and crafted a track that breaks free from conventions.
When asked about the inspiration behind "Graveyard Words", Oxymorrons collectively explained, "It's about speaking with intentions. Words carry weight and you can manifest positivity but also negativity with the things you say – on the extreme side of the spectrum it could cost you your life. It's about the laws of attraction through words. The chorus sounds like a threat coming from an individual – like 'yo watch yer mouth or I'll f*ck you up' – but it was really written from the perspective of the universe/karma warning us humans. A small example is we try not to use the word 'hate' in our vocabulary when describing something we don't like. We're not always successful, but just trying to remove that word so that we don't attract hatred into our life and leave that portal open for hate to come through. You attract what you project, and we project positivity."
"Graveyard Words" follows the success of the album's previous singles, 'Enemy' and 'Last Call,' which have garnered widespread acclaim and solidified Oxymorrons' place as one of the most exciting and radical acts in music. Each release from Melanin Punk showcases the band's exploration of new sonic territories while staying true to their rebellious spirit and unapologetic authenticity.
The band's upcoming album derives its name from the concept of melanin as a unifying force transcending mere skin tone. Oxymorrons define melanin punk as an emblem of culture, a rebellious ethos, and a celebration of the shared human experience. The band sees themselves as representatives of the people, embracing the diversity that exists within humanity and using their music as a catalyst for unity. They share, "It's about community, not division. Oxymorrons is for us, but the project represents the people and what brings us together. Our whole human existence is about connection. It's everyone in the band's uniqueness that makes us the crazy melting of sound and that's a great analogy to how we feel about the world as a whole."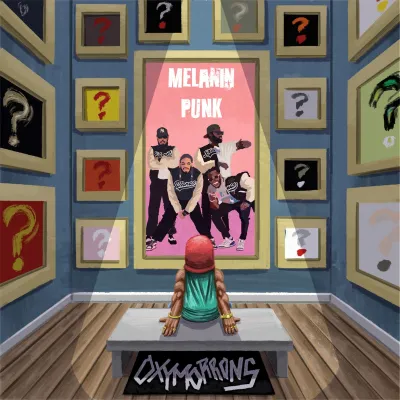 Oxymorrons describe their Melanin Punk album as "a cinematic experience" and "the most unique mixed baby you have ever seen" that builds upon the foundation laid by their EP, Mohawks and Durags. While the EP introduced listeners to an array of energies and vibes, the album takes fans on an immersive journey within each individual song. Melanin Punk symbolizes the culmination of the band members' diverse backgrounds, eccentricities, and flawless imperfections, resulting in an extraordinary artistic creation.
As they gear up for the album release, Oxymorrons will be smashing stages across the US on Corey Taylor's solo tour. They excitedly shared, "Being co-signed by a legend and getting to rock out with him is insane. It's the universe working its magic. Corey Taylor first heard us on ShipRocked at the top of 2022 on a beach. Now we get to do it on land!"
Fans should keep their ears to the ground for more music, merch drops, tour dates, and exciting partnerships to come.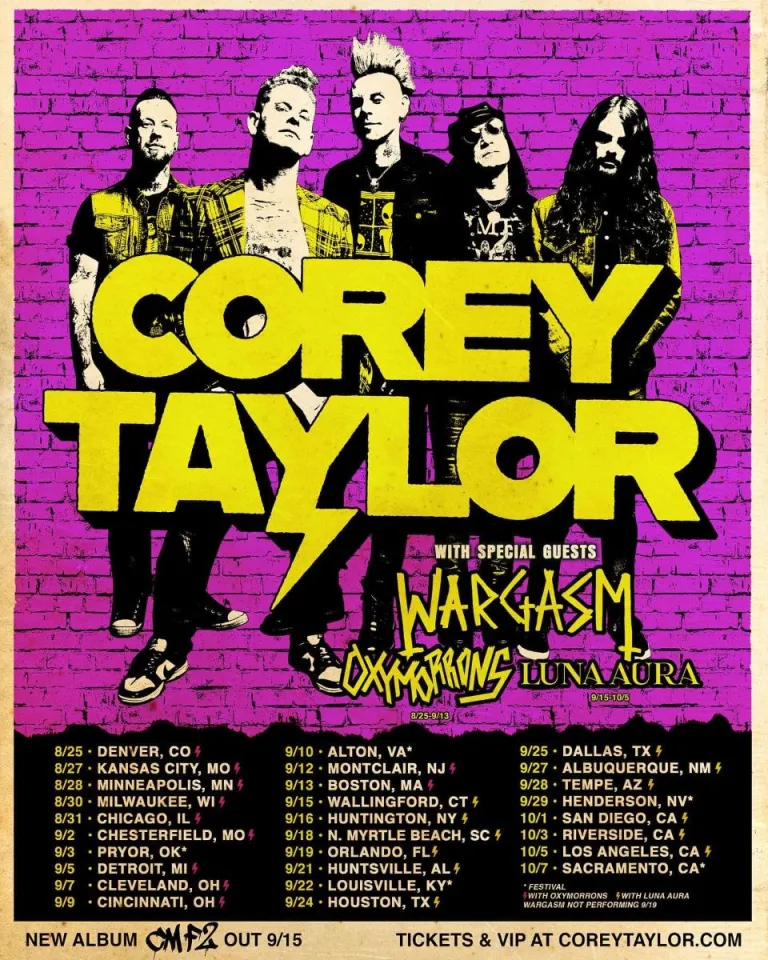 Follow Oxymorrons on Their Socials
Need more Punk In Your Life?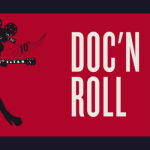 Punk News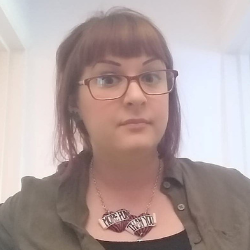 In it's 10th year, the Doc'N Roll Film Festival is celebrating a decade of inspiring, entertaining and vital films about the musicians we love.
Read More »
Punktuation Magazine For All Your Daily Punk News, Features, Interviews, Lifestyle and more!