Release on September 30 1977 "Oh Bondage Up Yours!" was groundbreaking and its message still resonates today, 46 years on.
Inspired by Rotten and his band of Sex Pistols, 18 year old Marianne Joan Elliott-Said decides to form her own band and placed an ad in Melody Maker: "Young punx who want to stick it together," she writes. She adopts a new moniker  – a send up of popstar attributes (plastic and disposable) – and shortly after, Poly Styrene and her band X-Ray Spex are playing their first gig at The Roxy in Covent Garden.
Then on the 30th September 1977, the world was introduced to the punk rock anthem that would challenge societal norms and inspire a generation. 'Oh Bondage Up Yours!' by X-Ray Spex burst onto the music scene, delivering a powerful feminist message of rebellion and individuality.  The song became an instant hit and a British punk legend was born.
The origins of "Oh Bondage Up Yours!" can be traced back to Poly Styrene's own experiences. Frustrated by the constraints placed upon individuals in society, she sought to create a rallying cry for freedom and self-expression. The song's lyrics serve as a call to arms, urging listeners to break free from the chains of conformity and embrace their true selves.
"Some people think little girls should be seen and not heard, but I think, 'Oh bondage, up yours!'"
Oh Bondage Up Yours Royal Philharmonic Orchestra
The song stood out from the crowd, not only for its musicality but also for its fearless exploration of themes like gender roles and constraints.
At its core, "Oh Bondage Up Yours!" is a rejection of societal expectations and a celebration of individuality. Poly boldly confronts the idea that women should be passive and submissive, challenging the status quo with her unapologetic punk attitude. 
According to Poly Styrene herself, "I thought people would be more inclined to listen to what I had to say if I was a bit more exotic or outrageous."
Free Kitten  an indie supergroup formed by Sonic Youth's Kim Gordon  'Oh Bondage Up Yours!' in 1995
When Poly Styrene burst onto the punk scene with X-Ray Spex, she shattered the mold of a predominantly white male landscape. With her biracial identity, adorned with train-track braces and a crown of brilliant dark curls that defied societal norms, Poly embodied a radical presence as a frontwoman. Rejecting the notion of being a mere sex symbol, her wardrobe was a testament to her individuality, embracing vintage and hand-made pieces that ranged from army helmets to neon-colored cardigans.
Poly revealed in an interview with the Melody Maker in May of '78."I said that I wasn't a sex symbol and that if anybody tried to make me one I'd shave my head tomorrow,"  Interestingly, she ended up shaving her head at Johnny Rotten's flat a few weeks after that interview.
But it wasn't just her fashion choices that set her apart. Poly's songwriting delved into themes of identity politics, consumerism, and environmentalism – subjects that others simply weren't interested in exploring at the time. Her independent approach to aesthetics mirrored the uniqueness of her music, making her an influential figure in the punk movement.
It cannot be denied that Poly was a massively influential figure, especially for women and women of colour. Her principles laid the foundation for Riot Grrrl, and her unique brand of feminism still shapes culture today.
Through her music, Poly Styrene challenged stereotypes, empowering countless individuals to embrace their true selves. Her unapologetic authenticity resonated with a generation longing for change and equality. Poly's legacy lives on, inspiring future generations to break barriers, fight for justice, and celebrate their individuality.
Her impact on music, feminism, and cultural revolution will forever be remembered. In a world hungry for revolution, Poly Styrene's voice continues to echo, reminding us to stay true to ourselves and challenge the status quo.
Need more Punk In Your Life?
New Releases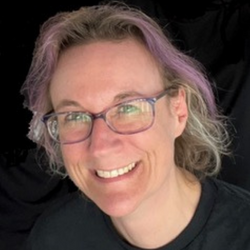 Those loveable Punk funsters The Sensible Gray Cells return with a suitably seasonal single, complete with a crazy video shot at the beach last summer.. <br
Read More »