---
FEATURED ARTIST

---
The Location: South East London/ Essex
The Line up: Georgia South, Amy Love
The Sound: Kick Ass Urban Grime Punk
The Comparison: Ho99o9, Skunk Anansie.
---
The Nova Twins want to bring punk to a new audience, a new generation. The music may have evolved, the message may be slightly different but the attitude remains steadfast with the same 'fuck you' anger and frustrations of the Punks of yore! This London duo (Georgia South, & Amy Love) released their first EP in 2016 shortly followed by some hard hitting singles before their stunning debut album 'Who Are The Girls?' earlier this year.
Their multi-genre music has attracted the attention of many different fans and scenes. Calling themselves urban punk, they also channel the spirit of hip hop, grime, pop and rock. The duo certainly aren't limiting themselves to what they can and can't play.
"We want to see the punks and hip-hop kids rubbing shoulders. We're starting to see more diversity of race and gender at our shows."

Amy Love
Amy Love explained to Total Guitar "I am half-Iranian and half-Nigerian. I think when you are already from different cultures and backgrounds, you already don't necessarily feel like you can fit in. You do feel on the outside sometimes, and I think when that happens – you look elsewhere. There was no point where I thought, 'This is where I belong'."
"People do stereotype us," adds South. "We're both mixed [race] and we play guitars, so straight away we get, 'Oh, you girls are going to be singing some R&B,' and it's like, 'Oh come on, educate yourself!'"
Nova Twins gained further recognition after a blast of successful shows as support acts for the likes of Ho99o9, Wolf Alice, Willow Smith, Die Antwoord and Prophets Of Rage before selling out their own headline tour across the UK to their ever growing cult-like following.
Unlike many of the early punk bands, Amy and Georgie are both amazingly talented musicians. Their experimenting with effect pedals for their guitar, bass and vocals give them their larger than life and unique sound that rips through your speakers and punches you repeatedly in the face in an anarchic, screaming frenzy. Their live shows are no different – it's only them on stage with their drummer Tim Nugent, and the energy is of the scale!
Who Are The Girls? was released via 333 Wreckords Crew – a label started by FEVER 333's Jason Aalon Butler . It's artist-oriented collective that operates under the same guiding principles that drive the music and activism of FEVER 333; "charity, community and change."
The album is 'dedicated to all the people who are beautifully diverse and creating their own lanes.'
To listen to their music and keep up with their latest news, follow their social media and music platforms l below. Expect to hear much more from Nova Twins in the coming years!
---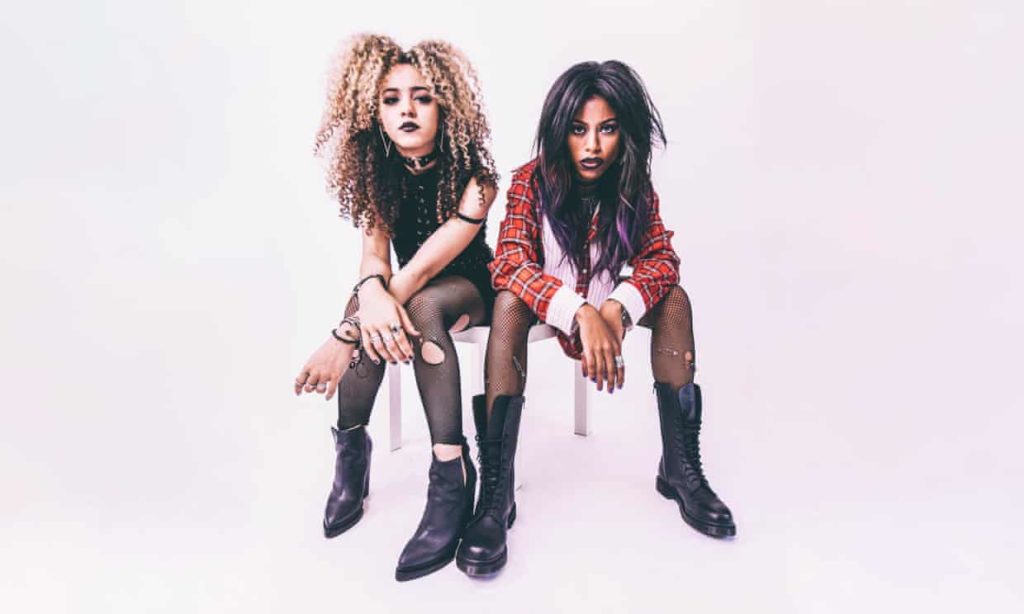 ---
I'm a multi-instrumentalist musician, songwriter, and music journalist. When I'm not gigging with my band Rude Rum or writing, I teach guitar. I graduated from the Music Industry College, Brisbane (where I was in a punk band) in 2016 and plan to spend my life helping the world find a new groove. When asked at kindergarten what I wanted to be when I grew up I simply said 'a rock star'… nothing's changed!