New York based funky punks Nonstop to Cairo have released their genre straddling album 'KAI' and it WILL be the soundtrack to your Summer!
As the sun comes out and we can all feel our moods lifting a little, we need some new tracks to get our ears around that can put a bounce in our step. And this is definitely what you get with the new album by Nonstop to Cairo.
Fusing numerous genres from punk to funk, rap to metal, their new release 'KAI' reflects the band's ear for melody and ability to make seemingly conflicting sounds mesh seamlessly together.
We've already had a taster of what the quartet can offer with their March single 'Million Dollar Space', taken from the new album. 
And just last week we got the video for the next release to be taken from 'KAI'- 'Not Today' featuring Blaque Alex. 
'KAI's opening track- 'Awkward Situations'- starts with the ever-relatable line "I still feel awkward in social situations" sung above a punky riff which soon gives way to some ska sensibilities with a bit of rap thrown in as well. The vocals have the coarse, bellow-y quality of a metal/emo frontman and just in that first track the band demonstrate their dexterous musicianship. 
'T.I.A' scratches that ska punk itch with some brass that also brings some funk with it, but the fast-paced rap vocals give the whole song a bit more of an edge than it might have had otherwise.  
'Not Today' is the big power ballad of the album and definitely a standout track- more guitar driven but well crafted and with some really soulful vocals. 
The other single- 'Million Dollar Space'- is catchy as hell and sits next to the album closer 'Olive Branch' that ends the release on a smooth and rousing note, building tempo and intensity but never straying too far from solid pop sensibilities. 
Nonstop To Cairo delivered their debut album 'Dabble Heavy' in 2017, introducing the eclectic ensemble's mix of ska, hip-hop, funk, punk, heart, and personality.
Their sophomore album is named as a tribute to the band's trumpet player/keyboardist Kevin Anand Itwaru, whose initials make up the album title. Itwaru passed away tragically just before 'KAI' was recorded; and while the music was deepened by their grief, it's also a celebration of life:
"Our sophomore album 'KAI' is a celebration of life, dedicated to our friend, brother, and former member Kevin Anand Itwaru who passed away in 2020. The project is a great portrayal of the vision we created with him, as our sound is ever-evolving. KAI is about the ups and downs of life, music, loss, and the connection needed to persevere".
Nonstop To Cairo is comprised of August "ASH" Harris (vocals,) Nick Diamond (guitar/vocals,) Alex Turner (drums/vocals,) Ed Nevin (Bass guitar).
'KAI' is out on May 5th via via collaboration with Rama Entertainment and Creative Entertainment Network/The Orchard.
You can explore your listening options HERE. 
Awkward Situations
T.I.A
Pope Funk
Not Today
Hand of Fate
Million Dollar Space
Olive Branch
Follow Nonstop to Cairo on Their Socials
Need more Punk In Your Life?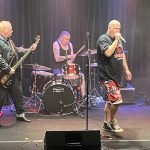 New Releases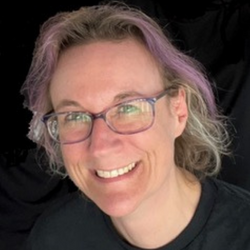 Red Anger 's second album 'Revolution Numb' is as a natural progression from their first. A call for freedom and change, with powerful delivery of
Read More »