Many people can attest to the positive role punk music and the punk rock community have had on their life. Jason Schreurs' new book explores punk as therapy in a very personal journey.
Picture this: Someone is screaming at you as loud as they can for 45 minutes straight. For most people, it would be the stuff of nightmares. For author Jason Schreurs and members of the punk rock community, it's therapy.
'Scream Therapy: A Punk Journey through Mental Health' follows the transformational journeys of Schreurs and the other punks he learns from, revealing the healing power of a misunderstood and underestimated music community.
They come to a life-changing realization—punk rock helped them at their lowest points and never left their sides.
In this new book, musicians, advocates, activists and fans present the case for punk rock as a means to address mental health issues and difficulties, utilising the music and the community as a positive force for individuals.   
Schreurs is a music and mental health writer and host of the internationally renowned 'Scream Therapy' podcast and self proclaimed punk wierdo. His new book contains his personal journey finding support and comfort through punk rock.
Through his interviews with the likes of Neal Page (Panic Problem) and Sascha DuBrul (Choking Victim) the full transformative nature of punk rock is explored. This book is a must read for anyone who has ever leant on the energy, ethos and solidarity of the punk movement and who can attest to its positive powers.  
'Scream Therapy: A Punk Journey through Mental Health' is available May 1 from Flex Your Head Press.  You can pre-order from HERE. 
Follow Scream Therapy podcast on Socials....
Need more Punk In Your Life?
New Releases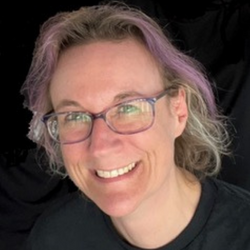 Those loveable Punk funsters The Sensible Gray Cells return with a suitably seasonal single, complete with a crazy video shot at the beach last summer.. <br
Read More »