Many people can attest to the positive role punk music and the punk rock community have had on their life. Jason Schreurs' new book explores punk as therapy in a very personal journey.
Picture this: Someone is screaming at you as loud as they can for 45 minutes straight. For most people, it would be the stuff of nightmares. For author Jason Schreurs and members of the punk rock community, it's therapy.
'Scream Therapy: A Punk Journey through Mental Health' follows the transformational journeys of Schreurs and the other punks he learns from, revealing the healing power of a misunderstood and underestimated music community.
They come to a life-changing realization—punk rock helped them at their lowest points and never left their sides.
In this new book, musicians, advocates, activists and fans present the case for punk rock as a means to address mental health issues and difficulties, utilising the music and the community as a positive force for individuals.   
Schreurs is a music and mental health writer and host of the internationally renowned 'Scream Therapy' podcast and self proclaimed punk wierdo. His new book contains his personal journey finding support and comfort through punk rock.
Through his interviews with the likes of Neal Page (Panic Problem) and Sascha DuBrul (Choking Victim) the full transformative nature of punk rock is explored. This book is a must read for anyone who has ever leant on the energy, ethos and solidarity of the punk movement and who can attest to its positive powers.  
'Scream Therapy: A Punk Journey through Mental Health' is available May 1 from Flex Your Head Press.  You can pre-order from HERE. 
Follow Scream Therapy podcast on Socials....
Need more Punk In Your Life?
New Releases
Problem Patterns drop empowering single 'Letter of Resignation' via new label home Alcopop! Records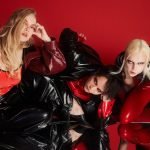 New Releases
Band Unveils Title Track as Final Single Ahead of Album Release, Accompanied by Self-Made Music Video
Punk News
Frenzal Rhomb Takes Over Iconic Aussie TV Music Show 'Rage' For What Promises To Be a Punk-Rock Extravaganza!
<div class='heateor_sss_sharing_title' style="font-weight:bold"
Read More »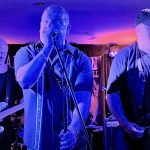 Punk Features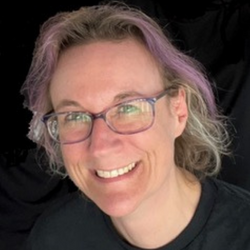 New punks on the London block Denizens played their 2nd ever gig in West London on Saturday, showcasing their debut EP 'Mind Control'. Punktuation's Ruth
Read More »
New Releases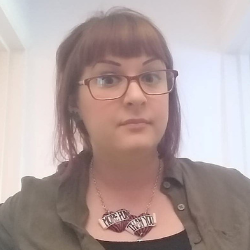 UK ska punk stalwarts Random Hand are back with the announcement of a new album later this year and a new single- 'Lifejackets'- out now!
<div
Read More »
Punk Festivals
As Punktuation continues its coverage of some great punk festivals, we were there for Punk On the Peninsula, in the beautiful Scottish countryside!
<div
Read More »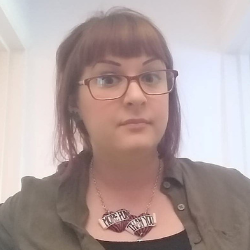 I'm Molly Tie- I am the UK Editor for Punktuation and a general punk enthusiast! I play drums (badly), write a lot about punk (not as badly) and I'm particularly interested in issues relating to women in the music scene.