UK punk rockers Neck Deep announce their latest single - Heartbreak Of The Century.
Heartbreak Of The Century will release 14 February via Hopeless Records. In the words of vocalist Ben Barlow, the new track is "a classic sounding Neck Deep song, catchy, angsty, pacey, powerful and a little bit pathetic!
He continues, "We took the idea of 'the heartbreak of the century' and imagined if you could actually win an award for that. So there we had it- a shitty Oscar's, where we won the heartbreak of the century award. We wanted the video to feel classic/ nostalgic, something that was entertaining to watch rather than your usual. It features some of our best (worst) acting to date and is one of our favorite videos we've ever done."
Heartbreak Of The Century
follows up the band's 2022 single
STFU
," which was filled with heavy
guitar riffs and driving drum fills. The track feels like a callback to the band's early days, whilst still pushing them in a new and exciting direction right into Heartbreak Of The Century. The track was recorded with Andrew Wade, who previously worked with the band on 2015's critically acclaimed album, Life's Not Out To Get You.
Neck Deep's fourth album All Distortions Are Intentional was released in 2020 via Hopeless Records. The first week of the album's release saw over 20,000 copies sold and over 20 Million streams around the world. Securing the #6 spot on the Billboard Top Album charts as well as the #2 spots on the Alternative, Rock, Independent and Internet Album charts and #3 on Vinyl here in the United States as well as a Top 5 debut in the UK's Top Albums chart, the album is polished yet raw, layered but catchy as hell.
Over the last decade, Neck Deep have gatecrashed the charts, both at home and internationally, sold hundreds of thousands of records and concert tickets, graced magazine covers all over the world and toured with some of the biggest names in the business in the process. As the band enter their second decade as a band, you'd continue to be foolish betting against the boys from Wrexham.
Pre-save Heartbreak of the Century HERE.
Follow Neck Deep on Their Socials
Need more Punk In Your Life?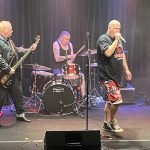 New Releases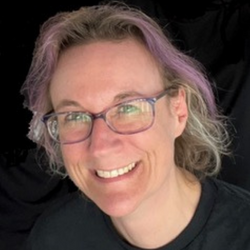 Red Anger 's second album 'Revolution Numb' is as a natural progression from their first. A call for freedom and change, with powerful delivery of
Read More »
Punktuation Magazine For All Your Daily Punk News, Features, Interviews, Lifestyle and more!