The French quartet turn down the lights and get dark on their foreboding single 'Cigarette'.
NASTYJOE (all caps, no gaps) are putting out the singles in the lead up to the release of their debut album. We had 'Fentanyl' just a couple of weeks ago and now the Bordeaux 4-piece have released their follow up in the form of 'Cigarette'- and the contrast between the two tracks indicates this is a band who are not going to be pigeonholed. 
'Fentanyl' was an altogether catchier, poppy-er affair, tight and driven by melodic riffs. Whilst not exactly bubblegum 'light' (as NASTYJOE still have an intensity even when dialling back on the gloom) it is still a bouncier number. 
Now the band showcase their darker side with the down tempo, ominous sound that builds up a truly palpable sense that something is coming right up until the final release. Patience is rewarded as the pay off makes this a pretty epic track. It's a bit more experimental and dramatically immersive.  
For the band, this is much more of a creative discovery, a departure from the sacrosanct drum/bass/guitar niche.
What really catches your attention is the floating atmosphere created by the irresistible synthesizer, the spectral backing vocals, and the structure, which isn't really a structure at all, but which grabs you right up until the final explosion.
The video (from Negative Visual) is positively Twin-Peaksian with a nod to the doppelganger concept. The band explains:
"As 'Fentanyl' could do, 'Cigarette' is about how simple it is to put both feet into what at first seems good. This time, we're looking at the complexity of the anxieties that can arise from this situation.
The clip features a character who lives with his own anxieties, and ends up losing himself in reality. Our aim was for this character to be embodied by each and every one of us. We portrayed several personalities characterized by different states of mind, through certain traits that convey the contradiction, the personification of what NASTYJOE is as a band".
'Cigarette' is out now via the À Tant Rêver Du Roi label. 
You can purchase/stream HERE. 
Main picture credit: Étienne Renollet
Follow NASTYJOE on Their Socials
Need more Punk In Your Life?
New Releases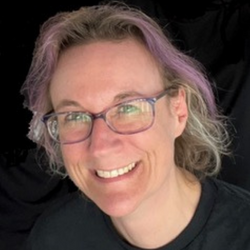 Those loveable Punk funsters The Sensible Gray Cells return with a suitably seasonal single, complete with a crazy video shot at the beach last summer.. <br
Read More »