The electronica musician picks his favourite punk rock and hardcore albums.
Best known as a widely successful electronica musician, whose output spans genre-defining works like 'Go' and the brilliantly inescapable 'Play', Moby also boasts punk rock roots that run deep.
From following Bad Brains and Fear as a teenager to starting his own hardcore band (Vatican Commandos), also as a teenager, he did all he could to immerse himself in the 1980s scene.
"It was unbelievably exciting, you know, promoting shows, making t-shirts, making fliers, then eventually making seven-inch singles. And, it was solely egalitarian and DIY," he tells Punktuation.
More recently he could be seen covering Minor Threat's 'In My Eyes' with Rise Against at a California skatepark show and earlier this year put out his film 'The Punk Rock Vegan Movie'. It's an engagingly inspiring look at punk's links with veganism, and the connections that hardcore in particular formed, with contributions from both Minor Threat's Ian MacKaye (pictured below in the film) and Tim McIlrath from Rise Against, as well as many, many more.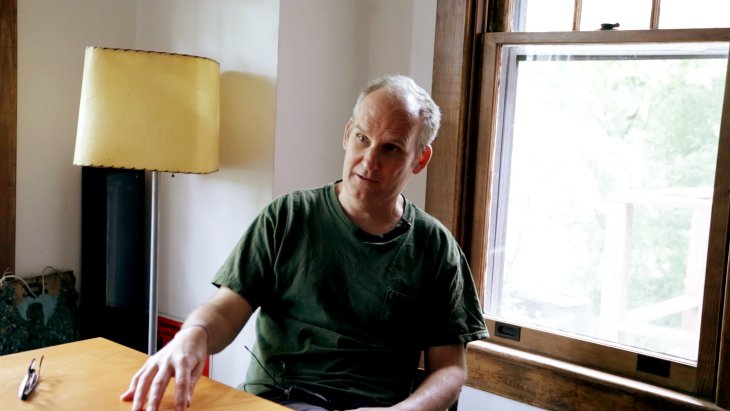 In addition to catching up with him about the film, Moby also narrowed down his favourite punk rock and hardcore records for Punktuation to draw up his Punk Top Ten.
"This question has inspired a huge ongoing text thread with a bunch of old punk rockers," he admitted, explaining that it had caused some good-natured debates about what to include when you're limited to just 10 records.
"I had an ongoing text thread with a bunch of my old punk rock friends, where they were weighing in and it became a little bit spirited. Like, some people think you have to include the Germs' first album; I was like, 'Ah, it's great, but does anyone really listen to it?'."
So, while 'GI' fans might view that as a land of treason, read on for some pretty great choices as we count down Moby's 10 favourite punk rock records. They are, he notes, "sort of in order" but, forging his own path, it's a reverse order of sorts.
"Number one would be the Bad Brains 'ROIR' cassette. They remade it with Rick Ocasek and I really like Rick, but the remade version that came out like a year or two later was just not nearly as good as that original 'ROIR' cassette."
The Damned - 'Machine Gun Etiquette'
"The Damned's 'Machine Gun Etiquette' – just such a remarkable, ambitious, sprawling punk rock record."
"Black Flag 'Damaged'. I mean, again, like sonically, emotionally, like everyway iconic and legendary."
Dead Kennedys – 'Fresh Fruit for Rotting Vegetables'
"The Dead Kennedys' 'Fresh Fruit for Rotting Vegetables'," he says – the Californian hardcore band's debut needing no further comment.
Various Artists - 'Flex Your Head'
"The Dischord Records' compilation 'Flex Your Head' and, it's funny, I'm putting together this list and it's like, 'Wow, all of these records kind of came out within a month of each other'."
"But one exception would be the first Clash album. And it's a hard one, because like, I wanted to go with 'London Calling'. And 'London Calling' is a perfect record, but it's not really a punk rock record, whereas their first record still holds up as just, like, this smart exuberant, amazing punk rock record."
Pro-Pain - 'Voice of Rebellion'
"Something a little more recent is 'Voice of Rebellion' by the band Pro-Pain."
"'Wild Gift' by X, which again, it's sort of punk adjacent, but still like I mean, that's the world they came from and you know, it's definitely a product of the LA punk scene."
"'Generic' by Flipper, which is arguably one of the weirdest punk rock records ever made, and I had the honour of singing with them for almost two days when one of the singers had been thrown in jail."
Buzzcocks - 'Singles Going Steady'
"And I actually am not keeping track, I don't know if that's nine or 10. But if I had to include one more, it would be the Buzzcocks album 'Singles Going Steady'. I was never such a huge fan of pop punk, but the Buzzcocks were so interesting. I mean, the songs are so well written. Pete Shelley had such a distinctive voice. I mean, Steve Diggle, I like his voice as well.
"Again, like, pop punk never really did it for me but the Buzzcocks… I mean, I also love that first Undertones album, but like the Buzzcocks' 'Singles Going Steady' or 'A Different Kind of Tension', both of those records are just – from start to finish – perfect.
"You know, it's funny, many years ago on social media I posted a picture of myself wearing a Buzzcocks t-shirt, and someone from Buzzcocks headquarters wrote to me, and like very playfully said, 'You know, that's not an official Buzzcocks t shirt, like, if you want an official one we'll happily send you one'. So it was kind of cute that someone from Buzzcocks 'central office' was following me on social media."
• Watch 'The Punk Rock Vegan Movie', written and directed by Moby
Main picture credit: Travis Schneider
Follow Moby On His Socials
Need more Punk In Your Life?
New Releases
Problem Patterns drop empowering single 'Letter of Resignation' via new label home Alcopop! Records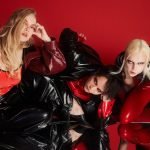 New Releases
Band Unveils Title Track as Final Single Ahead of Album Release, Accompanied by Self-Made Music Video
Punk News
Frenzal Rhomb Takes Over Iconic Aussie TV Music Show 'Rage' For What Promises To Be a Punk-Rock Extravaganza!
<div class='heateor_sss_sharing_title' style="font-weight:bold"
Read More »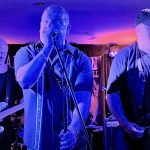 Punk Features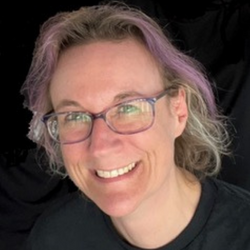 New punks on the London block Denizens played their 2nd ever gig in West London on Saturday, showcasing their debut EP 'Mind Control'. Punktuation's Ruth
Read More »
New Releases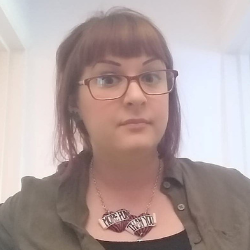 UK ska punk stalwarts Random Hand are back with the announcement of a new album later this year and a new single- 'Lifejackets'- out now!
<div
Read More »
Punk Festivals
As Punktuation continues its coverage of some great punk festivals, we were there for Punk On the Peninsula, in the beautiful Scottish countryside!
<div
Read More »
I'm a punk rock aficionado, martial arts pupil and fair-to-middling student of the Bengali language. I'm also a journalist, writer and editor, specialising in medicine and technology.
Click on Dom's photo for more of his articles