Johnny Moped and Wingmen's drummer Marty Love shares his top tracks from '76-'77 - the 'Golden Age' of Punk!
Marty Love, aka Martin Parrott, is best known as the powerhouse usually seen battering the drums behind the main man in Johnny Moped. His music career started in 1979 as a founding member of Croydon punk band CASE, followed by stints with post punk band Blood and Roses in the 80s, then Dirty Love.
Martin went on to form his own band The Weird Things, and took up drum stick duties in Johnny Moped and The Sensible Gray Cells; followed more recently by Wingmen alongside his Sensible Gray Cells bassman colleague Paul Gray.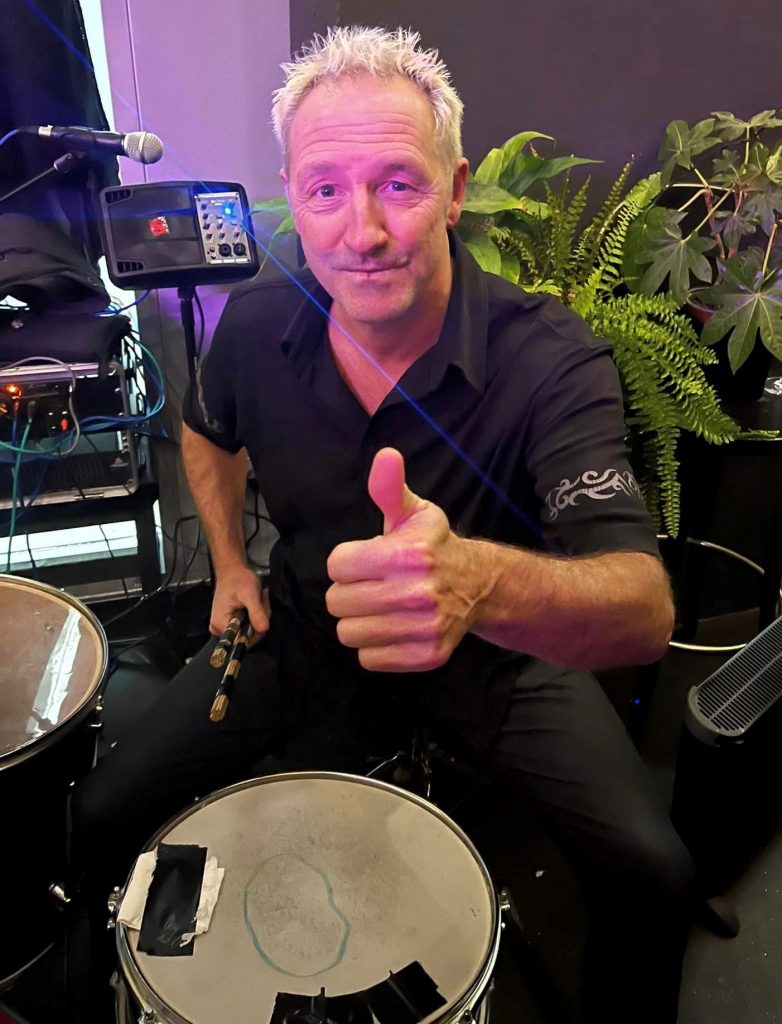 "Here you go – my top ten punk tracks – not in any order. Tracks from 1976 to 1977 only!"
"This was what I personally think is the only real period of punk, after that it all changed. I'm not saying that what followed wasn't good because it was and I was part of the next movement, but 76 and 77 was when the music was so very raw and was in keeping the attitude of a generation at the time, I was 14, only my opinion. But when people talk about PUNK this is the time window I think about, but as I said the music that followed was amazing."
1: The Damned – New Rose (Damned Damned Damned, 1977)
 The first single by a British punk rock group, released on 22 October 1976 on Stiff Records.
2: Ramones – Swallow My Pride (Leave Home, 1977)
From the second studio album by US legends the Ramones.
3: The Saints – (I'm) Stranded ((I'm) Stranded, 1977)
Debut single from Aussie punks The Saints, from their first album of the same name!
4: Sex Pistols – Did You No Wrong (Never Mind The Bollocks, Here's The Sex Pistols, 1977)
The B-side of the Sex Pistols' banned single 'God Save the Queen', the music for 'Did You No Wrong' was written by pre-Pistols guitarist Wally Nightingale, before he was fired by Malcolm McLaren for "not fitting the image" of the band that would become the infamous Sex Pistols.
5: Generation X – Your Generation (Generation X (US release), 1978)
Billy Idol's battle cry for the youth of '77, the band's first single was released that Spetember, and made it to No. 36 in the UK Singles Chart, despite being critiqued by Elton John as "dreadful garbage".
6: Johnny Moped – No One (Chiswick Records compilation: Long Shots, Dead Certs and Odds On Favourites, 1978)
First single from the Mopeds, 'No One' didn't make it onto their debut album, but b-side 'Incendiary Device' was number 15 in BBC Radio 1 DJ John Peel's 'Festive Fifty', the so-called 'lost list' of 1977.
7: The Vibrators – Baby Baby (Pure Mania, 1977)
The Vibrators'  first single released on Epic Records, in May 1977. (Previous singles were released on RAK). The band's debut album 'Pure Mania' included a song entitled 'Stiff Little Fingers', from which a famous Irish punk band took their name!
8: The Clash – Complete Control (The Clash (US Version), 1979)
The Clash's angry response to their label (CBS Records) releasing the song 'Remote Control' without asking them. It also refers to manager Bernie Rhodes who had arranged a band meeting at the Ship,  where he said he wanted "complete control".
"He said he wanted complete control. I came out of the pub with Paul Simonon collapsing on the pavement in hysterics over those words." – Joe Strummer
9: The Stranglers – Something Better Change (No More Heroes, 1977)
A song as relevant today as it was in July 1977, 'Something Better Change' was a double A-sided release with the song 'Straighten Out', which reached No. 9 in the UK Singles Chart.
10: Buzzcocks – Spiral Scratch EP (1977)
The first punk EP to be released in the UK (in January 1977), 'Spiral Scratch' is the only Buzzcocks studio release with original singer Howard Devoto, who left shortly afterwards to form one of the first post-punk bands, Magazine.
Representing excellent value for money for a first release, containing four songs; 'Breakdown', 'Time's Up', 'Boredom' and 'Friends of Mine'.
Follow Johnny Moped on Their Socials
Need more Punk In Your Life?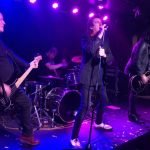 Reviews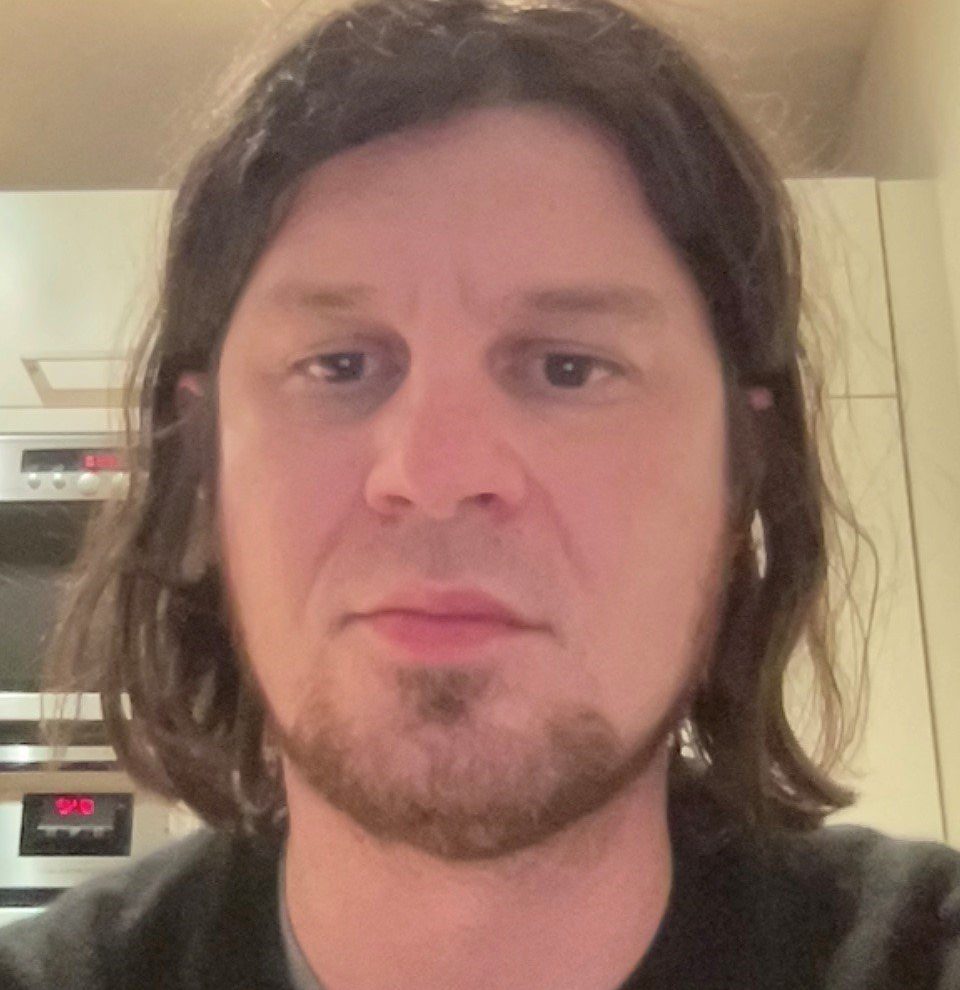 Vive Le Rock were ushering in the festive season with an impressive mid-week five band bill at London's The Water Rats.
Read More »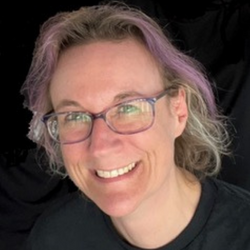 'Usually found jumping around down the front at gigs, I also relish taking photos and videos, singing, speaking with fellow music fans, and asking musicians the questions nobody else does  Writing about my favourite bands and connecting with people who love music too keeps me more-or-less sane  I've worked for over 25 years at a video production company, mainly filming live music events, therefore I have an additional backstage perspective!'