Not only that but you get an extra track with this 2-part release- 'TikTok Twat'. Worth a listen for the title alone!
Channelling some quirky, lo-fi, DIY vibes, Furrowed Brow's new release is great fun with a sing-a-long chorus, squealy synth sound and catchy riff.  
Underneath the layer of avant-garde musicality are acerbic, witty and well observed lyrics. 
In 'TikTok Twat' there are some absolute gems such as 'Kissing boyfriend on a beach/Bikini arsed-turgid peach'. I guarantee one listen and this will be in your head all day.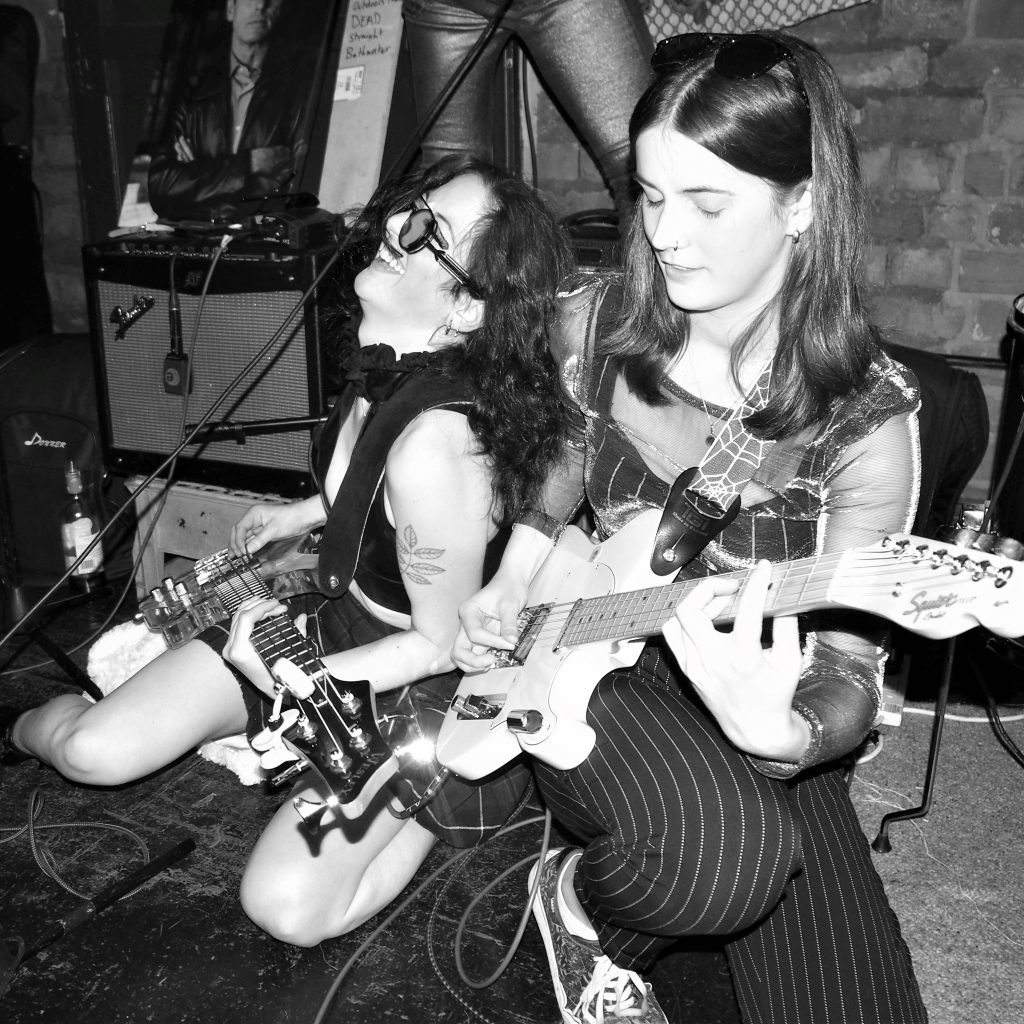 Self-described Manchester misfits, their music is innovative, iconoclastic art-punk tinged with bleak humour and Brechtian glamour. And if that hasn't sold you, think B-52s and The Fall with the appreciation of bleak British literature that you might get with The Smiths (the song 'Jill' is reference to a novel by Philip Larkin). 
Recorded live and fully analogue, new single 'Jill' fuses exuberant R'n'R with twisted 60s garage and a synth-soaked glam rock refrain, about loneliness, anxiety, isolation and infatuation. 
'TikTok Twat' is about….well, a twat on TikTok. 
Furrowed Brow are: Richey (vocals), Marc (synth, organ, vocals), Evie (bass, vocals), Meg (guitar), Ruairi (drums/vocals). 
'Jill' and 'TikTok Twat' are available now! Find out your listening options HERE. 
Pic credits: Main pic (Natalie Ciufo Green) and centre pic (Maddie Drake).
Follow Furrowed Brow on Their Socials
Need more Punk In Your Life?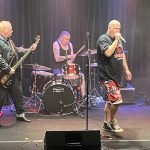 New Releases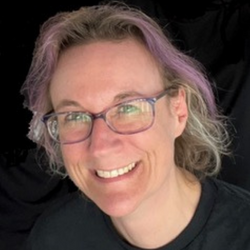 Red Anger 's second album 'Revolution Numb' is as a natural progression from their first. A call for freedom and change, with powerful delivery of
Read More »