Punktuation's Alex G spent his Saturday night watching three awesome punk bands, as Dealing With Damage led a storming lineup in London.
Ah, the Water Rats. We don't seem to visit you half as much as we used to back in the day, but it's always a pleasure; with your nice polished wooden fittings and – perhaps more importantly – your excellent sound. Anyway, tonight you're hosting three great bands for under a tenner, so cheers for that.
Middleman are billed as 'cerebral, angular punk', and that sums them up nicely. We especially like the way 'Train Man' bursts into life at 100 miles per hour before settling nicely into a shuffly post-punk rhythm, and the chiming guitars of  'One Day We Will Be Strangers'.
Their set seems to fly by way too quickly, but at least there's their ace debut EP 'Cut Out The Middleman' (released late last year) to tide us over until next time. You know what to do.
Onlooker's vocalist reminds us of a young Frank Carter, and it's not just the tattoos; his extrovert, confrontational stage presence is often reminiscent of the Rattlesnakes/Gallows/Pure Love main man. His band play garage rock – hardly a rarity, but few deliver it in such a wonderfully spiky and aggressive way as these guys do.
'Hard Work' is all taut bass line, razor-wire guitars and street-preacher vocals, whilst 'Easy Breezy' is simply great rock n' roll – certainly great enough to get at least a few people dancing down the front. Your listening homework is recent album 'Total Rest', but be warned, that title is something of a misnomer – and you'll be glad of it.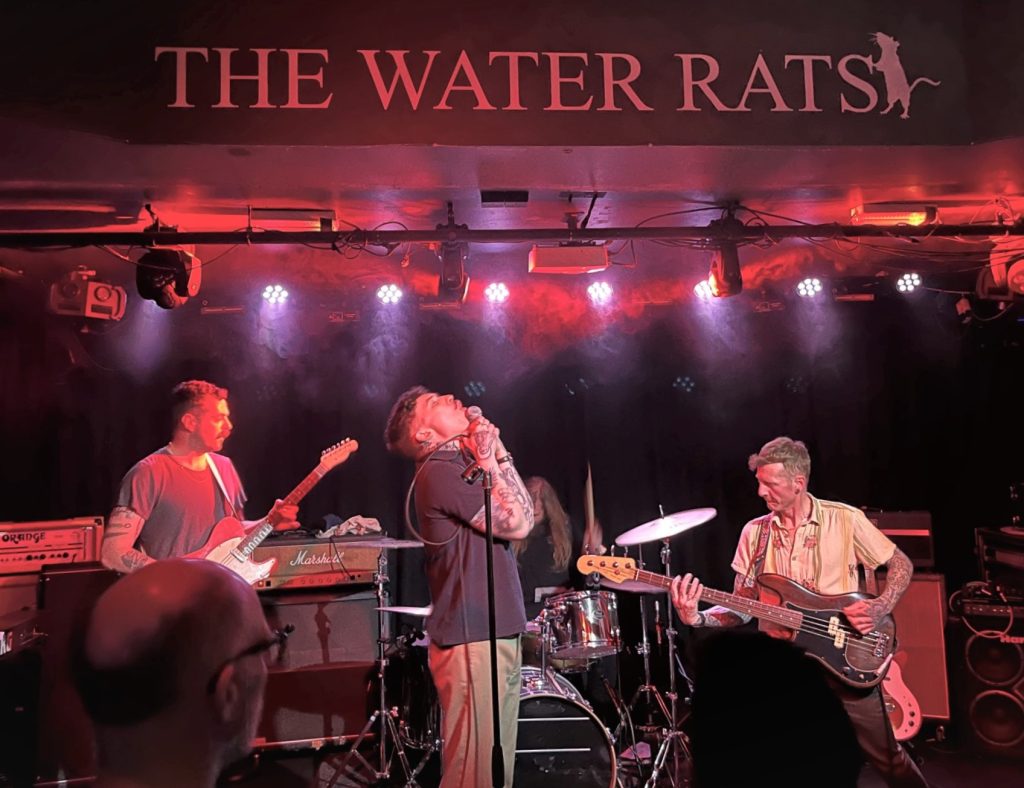 Dealing With Damage have just released their second album 'Use The Daylight', and it's a superb mix of hardcore, punk, post-hardcore and even psychedelic rock influences. Tonight, they're bringing the record to life in its entirety, with a little help from their friends, and perhaps unsurprisingly it sounds 100 times better live than on my iPhone 6's crappy speakers.
Charlie Finney harmonising beautifully with singer/guitarist Ed Wenn on the introductory 'Sunrise' is an early highlight, whilst later, a triple guest vocal attack pushes the melodic hardcore blast of 'Letter From Yootha' into truly sublime territory.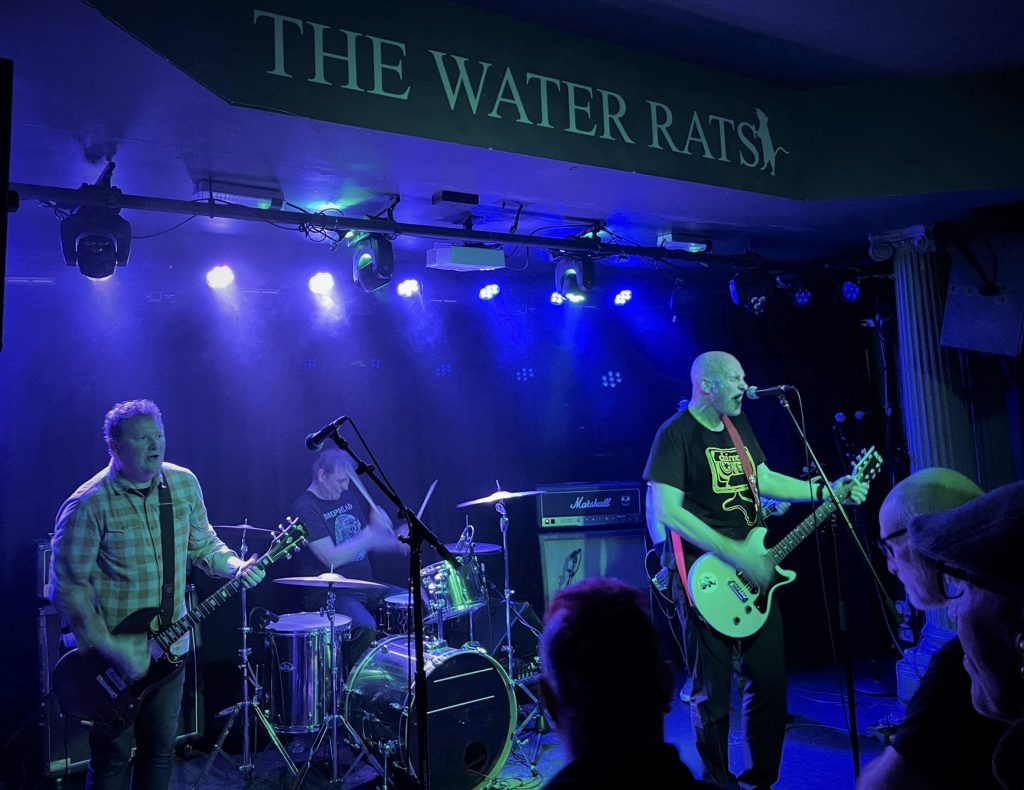 The band are no less effective when it's just the four of them, though. 'Bigots Vs The Mad Professor' (yep, seriously!) belts along with unbridled punk rock rage, and in 'Rinse Repeat Rinse' and 'John's Gone' (the latter an ode to a departed close friend), they have a brace of genuine anthems in their arsenal. They play with the energy of a band half their age too, with no let up in intensity throughout, and drummer James Sherry in particular attacking his kit with palpable glee.
You can't help but feel that with 'Use The Daylight', Dealing With Damage's moment has arrived, and here's hoping they grab it tightly with all eight of their hands. At any rate, with gigs (and bills) like this, greater things surely lie ahead. 
Follow Dealing With Damage on Their Socials
Need more Punk In Your Life?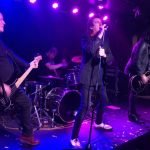 Reviews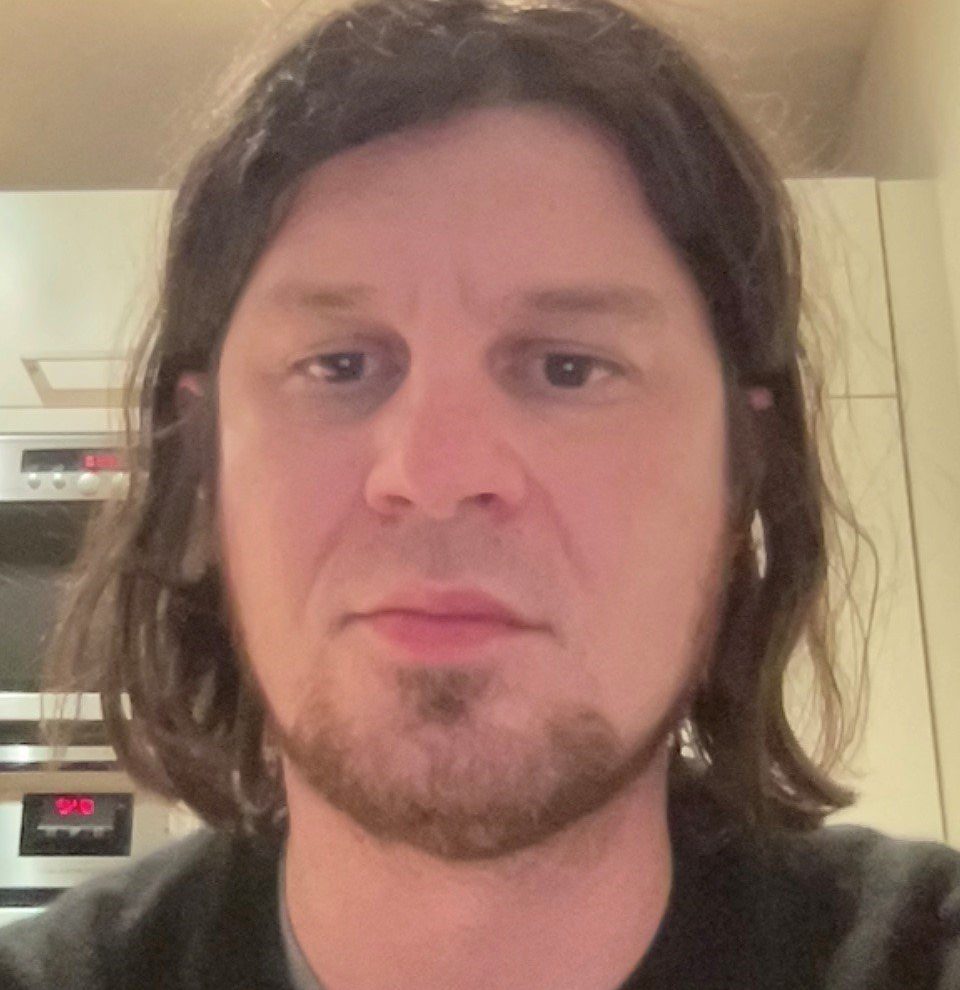 Vive Le Rock were ushering in the festive season with an impressive mid-week five band bill at London's The Water Rats.
Read More »