Bay Area Punk pioneers No Alternative unveil live album "Live at Mabuhay Gardens" with rare tracks, out June 9th.
Formed in 1978, No Alternative was an immediate hit on the San Francisco scene, playing dozens of shows with such like-minded purveyors of aggression as the Germs, Black Flag, D.O.A., Flipper, and Negative Trend. Despite their demand as a live act, No Alternative only managed to commit a handful of songs to vinyl during their original run.
The group's three-song "Backtracks" EP appeared on Subterranean Records in 1980, while "Johnny Get Your Gun" and "Dead Men Tell No Lies" surfaced on local compilation LPs. KALX Radio deejay Terry Hammer was on hand to capture the soundboard mix for the previously unreleased Live at Mabuhay Gardens: November 7, 1980.
The band's lineup for this show was Hugh Patterson (aka "John Genocide," also of K.G.B. and the Offs) on lead vocals and guitar, Jeff Rees on bass and backing vocals, and Greg Langston on drums and backing vocals.
The final pair of tracks on this release — "Witch Doctor" and "Working Class Boy" — are previously unreleased studio recordings from 1980 and 1982. This is the latest entry in Liberation Hall's "Sounds from the San Francisco Underground" series. Digital single "Working Class Boy" is out now.
The current lineup of No Alternative features Patterson and Langston alongside drummer John Hansen. They share a bill with the Avengers and the Vaxxines at the Albany Room in San Francisco on May 25.
Photo credits: Bev Davies (Main Shot), Paulette Rees (individual shots)
(All songs by Hugh Patterson unless otherwise noted):
1. Damned to Hell | 2. The Good Die Young | 3. Right to Die | 4. Boy with a Needle | 5. Mary Sue Ellen's Clique | 6. Folsom Prison Blues (Johnny Cash) | 7. Be-Bop-a-Lula (Gene Vincent, Donald Graves, Bill Davis) | 8. Rockabilly Rumble | 9. Fucked Up | 10. Dying in the U.S.A. | 11. Life of Suicide | 12. Witch Doctor | 13. Working Class Boy
 

Tracks 1-11 recorded live at the Mabuhay Gardens on November 7, 1980. Recorded, mixed & produced by Terry Hammer.
Track 12 recorded at Hyde Street Studios, San Francisco, 1980. Produced by Paul Rat, mixed by No Alternative and Paul Rat.
Track 13 recorded at Razor's Edge Studios, San Francisco, 1982. Produced by Hugh Patterson and No Alternative. Recorded and engineered by Jonathan Burnside.
 
Follow No Alternative on Their Socials
Need more Punk In Your Life?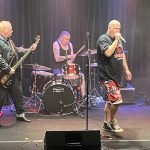 New Releases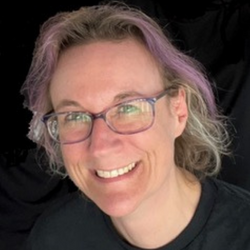 Red Anger 's second album 'Revolution Numb' is as a natural progression from their first. A call for freedom and change, with powerful delivery of
Read More »
Punktuation Magazine For All Your Daily Punk News, Features, Interviews, Lifestyle and more!