The new collection is vivid and intense, with the band blurring the lines between pop-punk and heavier influences, over the course of five emphatic tracks.
Speaking on the new collection, lead vocalist Eric Guzman shares: "True Color is several years in the making and we feel like it's the best collection of music that we have put out. The main things that make up the Calmgrove sound, like palm-muted riffs, catchy vocals, and energetic drums are still present, but we pushed ourselves creatively with these songs. These songs are meant to be played loud, so go for a drive and blast it with the windows down. We hope you enjoy it and we'll see you at a show this summer!"
Formed in 2018 on the outskirts of Los Angeles, Calmgrove has emerged onto the scene with a well-honed balance of alternative rock, pop-punk and emo, delivering with an assured cohesion, grit and honesty. As first seen on 2018 debut single "Lifelong", Calmgrove's elements of urgency intertwine with hook-heavy melodies and edgy punk tones.
Nodding to Southern California pop-punk of yesteryear, with the execution of their more angst-laden, present-day contemporaries, Calmgrove unveiled debut EP Light On Your End in fall 2019. A raft of recognition soon followed, including press support from Alternative Press and Rock Sound as well as spots on multiple Spotify editorial playlists. Elsewhere, supports with Bayside and In Her Own Words, saw the Covina outfit showcase their live set in front of sizeable crowds.
2022 single "Jade" saw Calmgrove bounce back from the pandemic slump with another blast of captivating alternative rock, marrying rousing hooks with a candid relatability. Moving into this past Spring, the trio teamed with Brad Garcia from Fearless Records crew Locket for "Tossing in My Sleep", a gripping track deftly balancing dark and atmospheric with hooky and infectious.
Indeed both tracks would offer a fitting preview of new sophomore EP, True Color. On the record, Calmgrove simmer with grit and technical proficiency on their most seasoned work to date. Exploring a sonic depth most pop-punk bands seldom conquer, the collection showcases an urgent soundscape and dusky aesthetic; a potent punch of modern alternative.
Follow Calmgrove on Their Socials
Need more Punk In Your Life?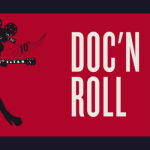 Punk News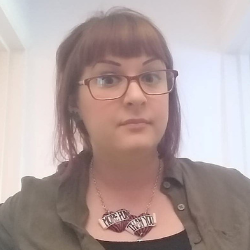 In it's 10th year, the Doc'N Roll Film Festival is celebrating a decade of inspiring, entertaining and vital films about the musicians we love.
Read More »
Punktuation Magazine For All Your Daily Punk News, Features, Interviews, Lifestyle and more!