Hull's Ketamine Kow promote positive messages against a backdrop of raging punk sounds- the true punk spirit!
Currently making a real name for themselves with their blend of righteous fury, socially observant lyrics and brutally distorted post-punk melodies, Ketamine Kow release the single 'You Call Your Girlfriend Babe I Call My Girlfriend Boyfriend'.
Like many of their tracks, there's a strong message behind the lyrics as singer Adam Stainforth describes:
"I think it's important to write songs about homosexuality because people may be struggling with identity or sexuality.
A song like our new single 'You Call Your Girlfriend Babe I Call My Girlfriend Boyfriend' may help them express themselves in a different non-judgemental way. In the past there has been difficulties, name calling, being ostracised etc, but it's about having the mindset that being gay is natural and you can't help who you love.
I don't think it's had a massive effect on the band to be honest. I think it just makes us more understanding people and we can relate to others on a more personal level."
Straddling influences such as The Fall, Fugazi, Yard Act and Joy Division, Ketamine Kow have built up a reputation for the explosive energy of their live performances, and have been noticed by the likes of Sleaford Mods. Not bad for five teenagers from Hull who are playing from the heart and singing about the issues that matter to them.
This band tackles topics from being homosexual in modern society, to gender, to taking spam callers and political issues like Abu Ghraib. Everything they do has a meaning no matter how small or ridiculous the song might sound 
Ketamine Kow are Adam Stainforth (vocals), Charlie Hall (drums), Lewis Petersen (bass), Harvey Chesterman (guitar) and Max Wilson (guitar). 
Keep an eye out- this band have a lot more to say and we're definitely here to listen!
'You Call Your Girlfriend Babe I Call My Girlfriend Boyfriend' is out now via Bomber Music. 
Stream or buy the track HERE. 
Follow Ketamine Kow on Their Socials
Need more Punk In Your Life?
New Releases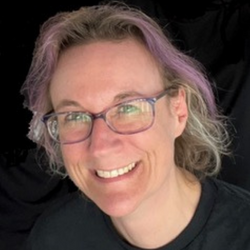 Those loveable Punk funsters The Sensible Gray Cells return with a suitably seasonal single, complete with a crazy video shot at the beach last summer.. <br
Read More »