Vanity manages her burgeoning punk rock career from her home in Bedford and reinvigorates the ethos of Do-It-Yourself.
The concept of doing things for yourself and having creative control over your image and message is intrinsic to the ethos of the punk movement- artists and creatives wrestling control from record labels or managers and doing things how they want them done.
When Punktuation sat down to chat with Vanity Rose ( Eleesha Prothero), it is apparent that this is the stance she has taken since embarking on a punk rock music career four years ago.
Embracing the DIY approach, she is doing everything herself- from teaching herself to play several instruments and writing songs; to producing videos and even making her own clothes. Even the distribution of her CDs is done 'in house'. There's no doubting Vanity's commitment to her music and not being reliant on others to give her permission to do things how she wants to do them.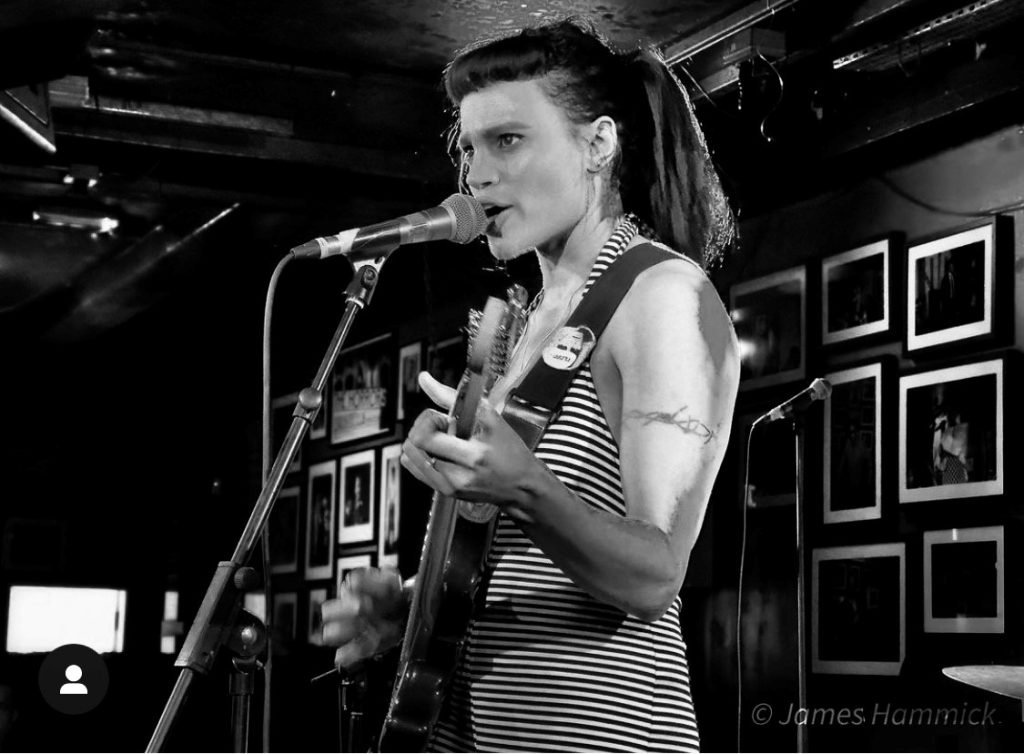 "I always go with my instincts and my heart" she explains "I write what I feel, I express myself. I'm an independent woman and I don't wanna be carried".
Not wanting to be carried, or rely on other people, perhaps explains the decision to effectively be a one-woman band. Vanity recognises there is something empowering about being a female performer at the front of the stage, leading the way in terms of sound and attitude.
"I want people to know I'm a strong woman- if guys can express themselves on stage then I can too. And I think strong females need to be seen on stage. I've gone to open mic nights and seen a lot of women just with an acoustic guitar singing a love song and I think 'I wanna see girls with more bollocks!'"
And Vanity Rose definitely has the drive and the attitude to make a home in the punk scene. In four short years, she has recorded three raw punk albums- 2020's 'Electric Princess', 2021's 'Hooligans Shampoo' and 'Jubilee' released earlier this year.
As an artist, Rose is very much influenced by the golden age of punk and cites OG influencer Jordan Mooney, Wendy O from the Plasmatics and Poly Styrene as big influences. There's a strong snarling punk attitude dripping through tracks such as 'I Don't Care' and 'Mickey Mouse Bullshit' as well as incorporating the experimental sounds of New Wave-ers like Blondie.
And as punk pedigrees go, she can already tick off performing at legendary punk venue 100 Club (supporting Crass legend Steve Ignorant no less) and performing for Danny Boyle's Sex Pistols series for the Queen's Jubilee in June 2022.
But it is still hard graft to keep momentum going and Vanity Rose has to fit in her badass punk life with holding down a 9-5 in the non-punk world. But this just adds another dimension to her desire to get out there and make a name for herself. And this can have additional aggravations when you're a woman carving out a space in a still male dominated genre.
"I have had to shut down a social media page before because of the comments or messages I would get from guys who I had offended in some way because of my image or what I'm trying to do. But it won't stop me. If more women do it [perform] then more women will do it and that should be what punk is about. I love the fact that with punk you can express yourself and it is more about the attitude and being free to be yourself".
And what is Vanity Rose's big ambition (other than punk superstardom obviously)?
"I want to do more and more gigs, get my music out there- and I would LOVE to perform at Rebellion!".
So if you're reading this Rebellion organisers, then you know what to do!
But even if you're not organising a huge punk festival, then you should still get your ears around this fab artist. You can stream her music HERE or contact her directly on her social media for physical CDs.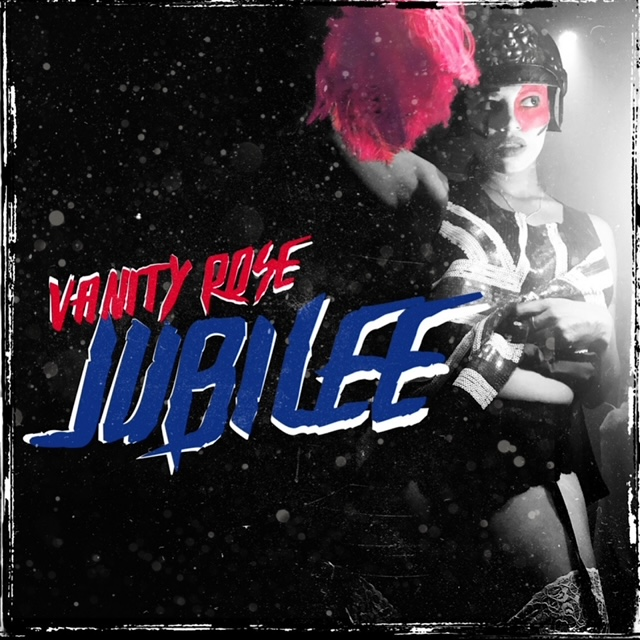 Follow Vanity Rose on her Socials
Need more Punk In Your Life?
New Releases
Grammy-nominated pop punk legends Sum 41 make a boisterous return with 'Landmines', their newest single and first release on Rise Records.
Read More »