Frightwig were pioneering feminist agitators in the early US punk scene. We caught up with guitarist Rebecca Sevrin to talk acting like a biker gang and recruiting Gene Simmons as a fan....
Formed in the early 1980s at a time when the US was cultivating its own brand of punk rock, Frightwig were an in-yer-face, tour de force of punk attitude and mayhem. Dubbed by L7's Donita Sparks as "one of the coolest, scariest bands ever" the band tore through the punk scene with their own brand of unapologetic, fierce punk rock that would go on to influence bands for decades to come.
Now with a new album release and still very much active in the alternative music scene- and still with plenty to say- we caught up with guitarist Rebecca Severin about how she became involved in the band and what's next in the legend of Frightwig….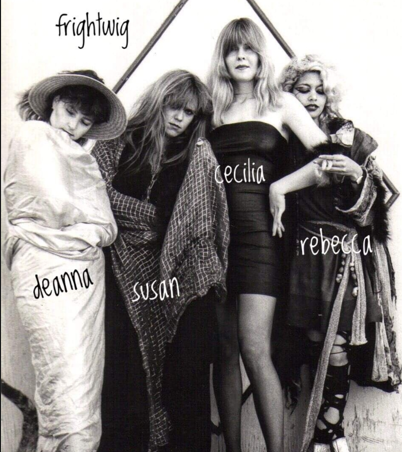 The early 1980s were a pivotal time for punk music in the US. Bands like Dead Kennedys, Black Flag, X, The Bags all formed at the tail end of the 1970s and so by the turn of the '80s, were in full flow and the network of bands, promoters and fans was cementing.
In amongst this hive of activity, two friends- Deanna Ashley and Mia Levin- would team up with drummer Cecilia Kuhn to form their own punk band- Frightwig. Rebecca (who would join later) saw the band a couple of years after they formed:
"The band formed in 1983.  In 1983 I was living in Montreal and was the main music writer for the hardcore band No Policy.  Whilst I was living in Canada, a friend loaned me a VHS cassette with Frightwig on it.  I thought the band was cool!
I moved to LA in '85 or '86 and I saw a three-piece version of Frightwig playing at the AntiClub on Melrose.  That's when the power of Frightwig hit me!  Live, the band kicked ass and I wanted to join! They looked and acted like a biker gang. I learned the songs and headed up to San Francisco. "
So, with band membership in her sights, Rebecca offered her musical services to Frightwig but it wasn't an enthusiastic 'yes' from the start:
"Deanna was cool to me, Cecilia was on the fence and Susan [former member Susan Miller] wasn't as vocal whether she wanted me in or not.  I think I moved into their rehearsal studio with members of Celebrity Skin and wouldn't leave till I was part of the band."
And that seemed to have paid off as Rebecca was an 'in' by the time their second album was recorded:
"I wasn't in the band very long before we recorded 'Faster Frightwig!' (1986) at Hyde Street Studios then we had a mini tour.
The band always encouraged us to write songs, there was no main song writer or vocalist but the band will always be Deannna's."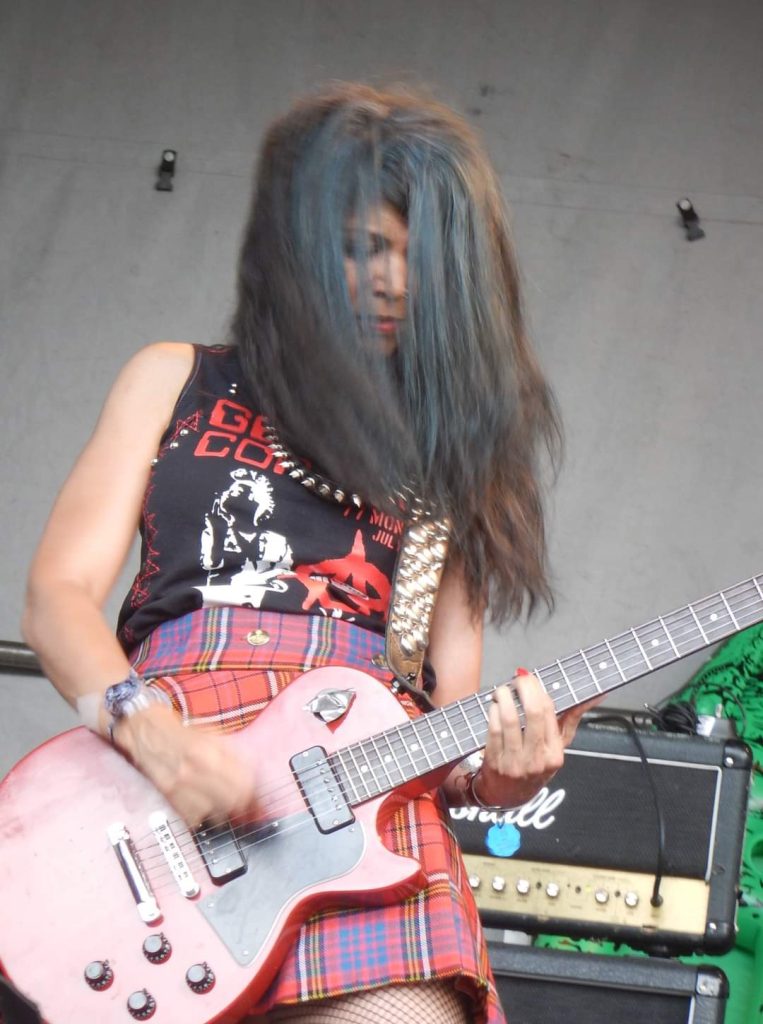 Frightwig got their name from a slang term for someone who is showing the signs of a hectic night after a few too many units- messy hair, lipstick smeared,  tights full of holes….sign of a good night perhaps! And it suited the band who were railing against the traditional expectations of their gender and confidently claiming their space as women on the stage. They were brash, challenging sexist catcalling and pigeonholing and embracing the punk DIY ethos:
"I came from a hardcore back ground- Black Flag,  The Damned…I thought early Frightwig was like X-Ray Specs and the B-52s on acid.  That appealed to me!
I loved the bands 'take it or leave it' attitude. The messy hair, thrift store clothes, don't give a shit about being precious doll or sexy."
As well as not caring to conform to notions that if women are on stage, they should be trying to satisfy the male gaze, they actively railed against it in song and in their onstage antics. Their song 'A Man's Gotta Do What A Man's Gotta Do' was often performed alongside a request that male members of the audience get up on stage and strip.
The lineup changed throughout the life of the band. Musician Eric Drew Feldman has been involved with the band officially from around 2012 and Frightwig are part of an impressive roster of bands that he has worked with (including Captain Beefheart, Pere Ubu and the Pixies). Sevrin is very complimentary about his skills in the studio:
"Recording the studio albums, we rehearsed the songs and recorded live. Then vocals. Eric is a whizz in the studio.  He has been part of the band since the get go.  I am sure he has a template in his head! He is so great in the studio".
Life and its events have meant that the lineup has shifted and changed over the years as people leave to have families, explore careers outside of music and are generally pulled in different directions.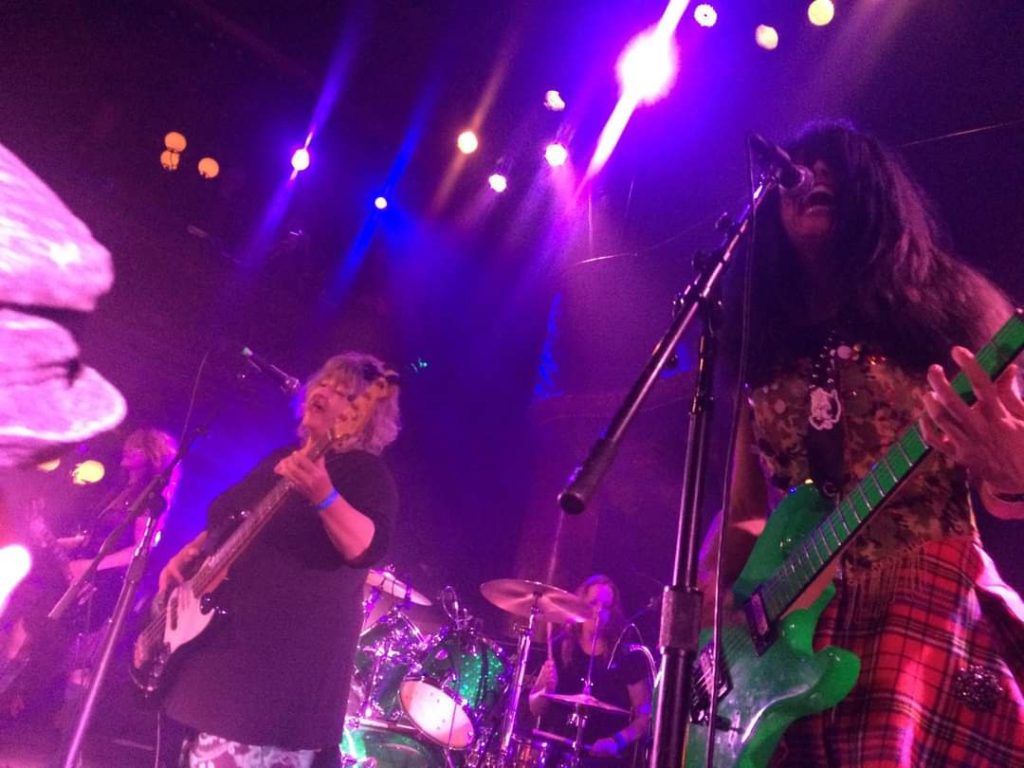 But….they are back this year with a new album 'We Need To Talk'- only their 3rd studio offering since their formation. The fire and fury that fuelled the band all those years ago are still evident as they sing about wealth inequality and reproductive autonomy being under threat since the Supreme Court's overturning of Roe VS Wade.  It's a fitting 'full circle' moment as they release the LP 40 years after their debut.
And Rebecca is excited about the future and potentially winning over some glam rock royalty as fans:
"I have been on tour with Kiss on and off for the past two years. The band members finally realized I played guitar. Eric Singer [Kiss' drummer] saw a photo of me on Facebook and spilled the beans. Now they want to hear the band.  Paul wants to know about my many past lives. Gene won't call the band Frightwig, he calls it Penis Envy. So, in my tiny bubble there has been interest. I am hoping people are excited".
I think it is fair to say there is a lot of excitement in the timely reformation of such an exciting and creative band- long may Frightwig continue!
'We Need To Talk' is out now. You can get your purchasing and streaming options HERE.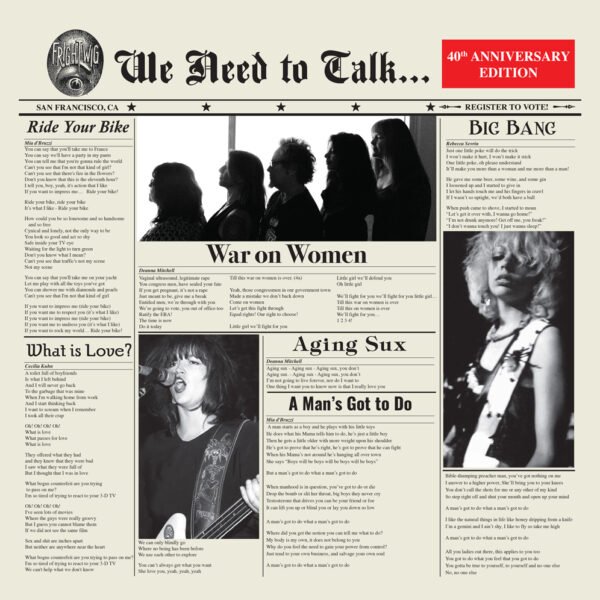 All pictures supplied by Rebecca Sevrin. 
Ride Your Bike
What Is Love?
War On Women
Big Bang
Aging Sux
A Man's Gotta Do, What A Man's Gotta Do
Redistribution Of Wealth
Crawford's Song
My Crotch Does Not Say Go
Crazy World
Hot Air Rising
Follow Frightwig on Their Socials
Need more Punk In Your Life?
New Releases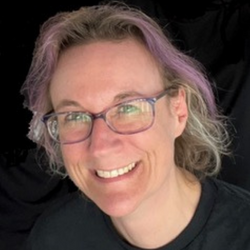 Those loveable Punk funsters The Sensible Gray Cells return with a suitably seasonal single, complete with a crazy video shot at the beach last summer.. <br
Read More »