The London-via-Brazil band are having a hell of a year with some of their best material yet. Punktuation had a quick catch up with them to talk music, videos and new beginnings....
If you've already had the rush of seeing Yur Mum live then I guarantee you walked away a fan.
The band combine a savvy grasp of cool visuals with a hard and heavy sound that belies the fact there are only two of them- Anelise Kunz on bass and vocals and Fabio Couto on drums.
Hailing from Brazil, the duo are now London-based and started the band purely for fun, not expecting the ascending success they are currently experiencing:
"We started this band just for a laugh. Our aim was to play some covers at the local pub… Now we've been playing festivals, supporting legendary bands and our headline shows have been pretty great, so we have failed miserably".
Failed at keeping a low profile in the local boozer perhaps. But succeeded in injecting some creativity, vigour, humour and their own distinct sound into the scene? Definitely. And it seems the thriving UK punk scene is also a source of inspiration to the band:
"At the beginning we were very influenced by 90s alternative music and even classic rock, but playing and discovering new bands on the scene has completely influenced our songwriting. Now we're definitely more open to new artists as well as different music genres."
Being from South Brazil, Yur Mum bring in a lot of their Brazilian musical influences and heritage into their music. But having that more exotic origin, and then being over in the UK enveloped in the UK scene, how do you keep those links between the two musical worlds? It helps to keep an open mind- and open ears:
"It's a bit silly, but when we were teenagers in Brazil, a big part of being a punk rocker was to 'cancel' pop music, so we used to overlook a lot of great artists because they were popular. During lockdown we started listening to a lot of Brazilian music and rediscovering artists we used to take for granted and we realised our musical pallette wasn't very developed back then. 
Rediscovering some genius names like Elis Regina, Rita Lee, Alcione, Raul Seixas, Tim Maia, Milton Nascimento and Lô Borges, to name a few, have had an impact in how we think about music in general."
One of the most remarkable things about Yur Mum is the level of noise that can be made with just drums and a bass.
There are musical duos in the alternative scene of course- Wet Leg (although they play with a full band of touring musicians), Soft Play, The Sewer Cats… but with drums and a bass guitar, there's a lot of audio space to fill. But fill it they do! Watching them live, or listening to their recordings, you never feel there's a void or something missing and the band can do stripped back and heavy as well as more nuanced and complex.
But however skilled you are… it must be more challenging to make the same amount of noise with one less person?
"That's spot on. It's much easier to add instruments rather than remove them… And we're talking about the 6 string guitar, the holy grail of rock music. Once we lost that symbol [the band used to be a trio, 6 strong guitar and all], we think our sound became a bit more adventurous and fresh. To get the right amount of noise was definitely a challenge but once we nailed that, making music became less restrictive, believe or not."
Certainly you could never refer to the band's music as restrictive. Since their debut album 'Road Rage' in 2018, their sound has developed and they are arguably now making some of the most solid music of their career.
2021's 'Tropical Fuzz' showcased the band's versatility as demonstrated by their singles- the metal riff-driven 'Banana Republic' and the brooding, grungy post-punk 'Black Rainbow' with a black and white video filled with moody visuals and exquisite cinematography.
As well as the immense sound, Yur Mum's creativity extends to the visual components of being a band- music videos, digital backdrops for their gigs. It seems an important part of the band's MO, which sees Couto pulling double shifts- as drummer and also as Yur Mum Graphic Design consultant!
"We didn't care about these things before, but since we became a duo, we realised that we needed to use whatever we could to make the live show more engaging and fun. We do it mostly for a laugh. Fabio is a graphic designer and making music was supposed to be his time off from these duties but as a DIY band, we can't really pay people to do it for us!"
The band have just released their new single 'New Beginnings' the follow up to the caustic 'Say Say'. Both tracks give space to Kunz's impressive, powerful vocals which only seem to have strengthened as time goes on, as well as allowing Couto to play with power and precision in equal measure.
The new track has surely got to win any 'Video of the Year' awards- a masterly use of Lego to create a stop motion epic of a Yur Mum show at the most lively club in toy town. 'New Beginnings' is a banger- but a reflective one, one that sees the band looking back at decisions made and paths taken on what has been an eventful journey to where they are now:
"We do like to play with words and meanings, but this track was more straightforward. As adults, we tend to look back and rethink some of our choices, but there's nothing we can do about the past. We have to own our decisions and make the best we can with what we've got. We have lost loved ones, we have made hard choices and even rebooted our lives a few times, so we know what it means to say every end, as painful as it is, can be a new beginning."
So, 2023 has been a success, a storming set at Rebellion and a string of other live dates, multiple singles and an increasing fan base…what could be next?
"This year has been amazing… It'll be hard to top it but we'll try! We have plenty of songs in the pipeline and we're really excited about our next album. We're a live band, so our aim is to reach more people and play even more live shows everywhere.
Most importantly, if you're reading this, support live music, original bands and music venues. We wouldn't be around without your support."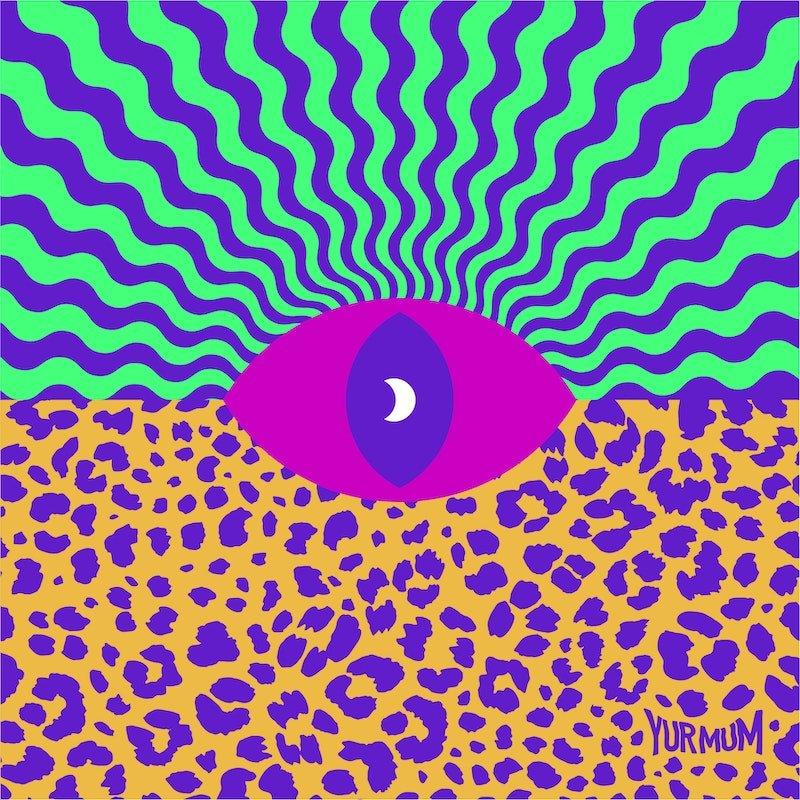 Follow Yur Mum on Their Socials
Need more Punk In Your Life?
New Releases
Grammy-nominated pop punk legends Sum 41 make a boisterous return with 'Landmines', their newest single and first release on Rise Records.
Read More »