'Tonite Longhorn' will feature rare early recordings that predate the band's 1982 live debut album 'Land Speed Record'.
A new Hüsker Dü live album that compiles a handful of the seminal Minnesota trio's hometown appearances will be released on Record Store Day in April.
As revealed by Punktuation two years ago, the long-planned release will feature early live recordings taken from some of Hüsker Dü's frequent appearances at Jay's Longhorn Bar (or, more simply, the Longhorn).
'Tonite Longhorn' is coming out on Hüsker Dü's own Reflex Records and offers live versions of many of the demo recordings found on the 'Savage Young Dü' boxset put out by Numero in 2017.
Although just 5,000 copies of the album will be available- and only for the US version of Record Store Day- it's coming out on 22 April as a 'RSD first' release, possibly leaving the door open for it to be made more widely available later on.
The title of 'Tonite Longhorn', as bassist Greg Norton told Conan Neutron's Protonic Reversal podcast in 2021, is taken from a flyer the band created and regularly re-used.
"We played The Longhorn a lot, so we made up a flyer that said, 'hey, we're playing there tonight' and then, whenever we'd get a gig, we'd just go and hand the flyers out to people."
The 28 tracks on 'Tonite Longhorn' are drawn from three rare live sets held in the recording archives of the band's soundman Terry Katzman. It also boasts one previously unreleased track in the form of bassist Greg Norton's 'Ode To Bode', a song that would later be reworked into 'Hare Krnsa' for their influential 1984 double album 'Zen Arcade'.
"It's amazing how well the stuff holds up; I'm just blown away. It could be because it was a good sound system at the Longhorn. It was a good room to record in, and there were only, like maybe, 25 or 30 people there," Norton told Conan Neutron.
There's a July 1979 set that captures the trio mere months after they formed and already features 'I'm Not Interested'. The song would later appear on their debut album, the live set 'Land Speed Record', but by then revved-up, more aggressive and in line with the band's evolution into one of the fastest hardcore bands around.
The other sets included in 'Tonite Longhorn' are drawn from July and September 1980. By that time many more of the songs that would appear on 'Land Speed Record' were in regular rotation on Hüsker Dü setlists, as they set out on the path of changing modern music.
Side A – July 6. 1979
1 Insects Rule The World
2 I'm Not Interested
3 Sex Dolls
4 Can't See You Anymore
5 Sexual Economics
6 Do You Remember?
7 Nuclear Nightmare
Side B – July 16 1980
1 All Tensed Up
2 Strange Week
3 Don't Try To Call
4 Industrial Grocery Store
5 Do The Bee
6 Do You Remember?
7 Ode To Bode
8 Don't Have A Life
Side C – Sept 25 1980
1 All I've Got To Lose
2 Don't Try It
3 Writer's Cramp
4 Gilligan's Island
5 What Went Wrong?
6 Uncle Ron
7 MTC
8 Drug Party
Side D – Sept 25, 1980
1 Chinese Rock
2 Termination
3 Call On Me
4 Gravity
5 Statues
Follow Hüsker Dü on Their Socials
Need more Punk In Your Life?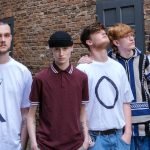 New Releases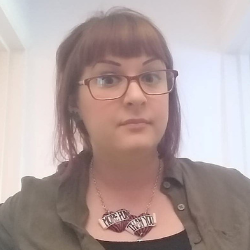 Hull's Ketamine Kow release a new single that's a gesture of hope and solidarity to the LGBT community.
Read More »
I'm a punk rock aficionado, martial arts pupil and fair-to-middling student of the Bengali language. I'm also a journalist, writer and editor, specialising in medicine and technology.
Click on Dom's photo for more of his articles