If you're a big fan of the pop punk heavy hitters such as Blink 182, or the heavier bands like Pennywise, then you'll appreciate the upbeat tunes and alt-rock riffs of The Neighbours.
Pop punk is still increasing in popularity worldwide- and Hungarian band The Neighbours prove that it is not just the US or even UK that are putting out high quality punk anthems with strong songwriting and that pop punk ear for infectious melody.
The Hungarian punk rock duo are relative new kids on the block, and they're bringing the spirit of that quintessential California pop punk scene to Europe and keeping the sound alive for a new generation.
The duo- comprised of guitarist and bassist BallaPé, and drummer Zúzda- have just released their first full length album- 'Nagy ugrás első lépésre' (translated as 'Big Leap to the First Step'). It is 10 tracks of melodic punk rock that pays homage to the forerunners of the genre as well as the 90s upstarts who injected sing-a-long sensibilities and playful lyrics to create their own pop-fused niche within punk.
The album covers topics that you can relate to no matter where you are listening from, those universal topics such as relationships ('Aranyásó' ('Gold Digger')), alienation, disenfranchisement, appreciation of nature ('Tejút' ('Milky Way'))and pursuing your passions  ('Át a fénybe' ('Into the Light')).
There is some social commentary on Hungarian society in tracks such as 'Báb vagyok' ('I'm Just a Puppet'). Speaking of the track, the band said:
"The Hungarian youth of today is stuck in reality, whose voice they don't want to hear, and whose music they don't want to hear even more. The cards are dealt in advance, no one is curious about the new, the man is just a puppet to be dragged around at will."
In track 'Kalifornia távol' ('California Far Away'), the band explore the yearning to escape your home when opportunities are limited:
"Our dreams were of the western world of the nineties. We sacrificed everything to get there, but in the end we failed. We wanted to go to California, but ended up in the desolate Hungarian Great Plain. We were stuck here, working overtime for minimum wage at a small company. We didn't become rock stars. This is the real Eastern European carousel".
This is a solid album from a duo who are clearly huge fans of a certain time and place within punk, but they haven't just carbon copied bands like Green Day or Offspring– they have given their own unique spin on the characteristics of pop punk and reinterpreted the songs through the lens of a particular social and political experience that they have from operating in Hungary.
It's a feel good album with some serious messages and poignant reflections and if this is the quality the duo can produce right out the gate then I'm sure they are just going to get better and better.
Broaden your horizons by giving their debut album a listen! It is out now, check it out HERE.
Báb vagyok (I'm Just A Puppet)

Csapdába csalt hús (Trapped Meat)

Át a fénybe (Into the Light)

Panel a szemétdombon (Panel on the Rubbish Dump)

Kacat és ajándék (Junk and Gift)

Kalifornia távol (California Far Away)

Tejút (Milky Way)

Örök Második (Eternal Second)

Aranyásó (Gold Digger)

Álomkép (Dreamscape)
Follow The Neighbours on Their Socials
Need more Punk In Your Life?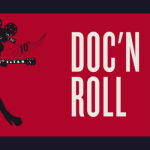 Punk News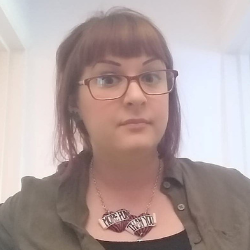 In it's 10th year, the Doc'N Roll Film Festival is celebrating a decade of inspiring, entertaining and vital films about the musicians we love.
Read More »