Bristolian trio Holy Popes release their self-titled debut album and it's making no compromises in sound or attitude.
"We didn't care. We were just making exactly what we wanted with no intention of thinking about labels, tours, fans…it made us excited again."
Bristolian trio Holy Popes are no strangers to creating distorted worlds whilst sticking up two fingers to the man. Now, they are set to release their debut self-titled smoking gun of spiky punk, as their music becomes the voice for the oppressed.
Formed from former 80s Matchbox member Dom Knight and drummer Luke Bujniewicz in 2020, the band bring a twitching glimpse at something promising…something brewing in the seedy underbelly of post-garage punk.
A fusion of Iggy Pop's dynamics and The Damned's fused fury, Holy Popes (now a trio with the addition of bassist Jake Beckett) are a force to be reckoned with. Not just in the city walls of Bristol, but internationally scoping the lengths of just how far such a band can go. 
To put it simply, Holy Popes self-titled debut expresses their freedom, a band creating the music they want to create. It's universally punk, and quintessentially Holy Popes. If you don't know what that may sounds like, boy, are you about to.
The sludge of 'Seance' whips us right into shape, before we're thrown into 'Pencils'. A jarring, staccato spear of angsty works addressing the caustic issue of expressing complex emotions as a male in a relationship. A highly pent-up discussion that's best to be thrown around in the cathartic release of punk.
'Skin of an Ape' is a visceral engraving of guitar noise – a lashing of pure, unadulterated punk that fits heavenly in this assorted eleven-track premiere.
But of course, lead single 'DBT' is the star of a show. A wild toppling to the statue of capitalism, 'DBT' is pure soaking.
"Our entire system is based around debt" says Knight of the track's lyrical content. "From using sea shells as markers of goods that are owed, to the paper money we hold in our hands being merely trust in an idea of wealth rather than having actual value. These ideas always affect the poorest in society and we see it so often with money lending, overdrafts and borrowing."
A debut of blitz to turn the heads of any punk anarchist, it is certainly looking to be the year for Holy Popes. Best jump aboard, you don't wanna miss this tightly-packed party boat. "Let's dance whilst we overthrow harmful systems."
Follow Holy Popes on Their Socials
Need more Punk In Your Life?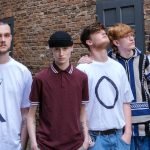 New Releases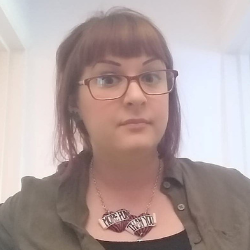 Hull's Ketamine Kow release a new single that's a gesture of hope and solidarity to the LGBT community.
Read More »