With a reputation for playing hard, fast and loud, this is a band you do not want to miss live!
Seattle punk legends Zeke are on European shores from this week, working their way around the continent, bringing their brand of hardcore punk with them for a series of intense shows.
They've just wrapped up a successful US West Coast tour and released a new single- 'Ride Hard Ride Free'- the first taste of their upcoming new album. 
The new track features Zeke's signature mix of turbo-charged thrash-punk and Motörhead possessed rock n' roll and will no doubt whet the appetite of fans who are anticipating the new LP which is scheduled for release sometime later this year. 
In 2022, Zeke was unexpectedly reborn with founding members Blind Marky Felchtone (vox/guitar) and Donny Paycheck (drums) returning to the drum kit.
They went into the studio with Jason Freeman (bass) and Jeff Hiatt (guitar)  to record a new album.
The new track is everything you've come to expect – or want to hear from Zeke. A full-on thrasher celebrating speed in more ways than one, the band takes cues from old Motörhead riffs, then fusing it with hardcore punk roughage. A modern Zeke classic.
But whilst we wait for the album, there are plenty of shows rolling through Europe that could be your chance to see this punk powerhouse in all their live glory. Check below for tour dates!
'Ride Hard Ride Free' is out now.
Jun 22 – UK – London New Cross Inn (with The Hip Priests)
Jun 23 – NL – Groningen Vera Groningen
Jun 24 – NL – Utrecht dB's
Jun 25 – DE – Köln Sonic Ballroom Köln
Jun 27 – DE -Regensburg Kulturzentrum Alte Mälzerei
Jun 28 – DE – Stuttgart Goldmark's
Jun 29 – DE – Neunkirchen Stummsche Reithalle
Jun 30 – NL – Eindhoven Effenaar
Jul 01 – NL – Deventer Burgerweeshuis
Jul 02 – NL – Emmen Pitfest
Jul 03 – DE – Düsseldorf Pitcher – Rock'n'Roll Headquarter Düsseldorf
Jul 04 – DE – Hamburg Knust Hamburg
Jul 05 – DE – Berlin RESET – Live Club Berlin Kreuzberg
Jul 06 – DE – Dortmund Hafenschänke subrosa
Jul 07 – DE – Kassel Goldgrube Kassel
Jul 08 – BE – Gierle SJOCK Festival
Jul 10 – DE – München Backstage
Jul 11 – IT – Bologna Freakout Club
Jul 12 – IT – Torino BLAH BLAH
Jul 14 – ES – Barcelona Sala Upload
Jul 15 – ES – Madrid Gruta 77
Follow Zeke on Their Socials
Need more Punk In Your Life?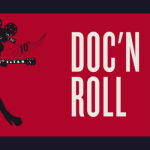 Punk News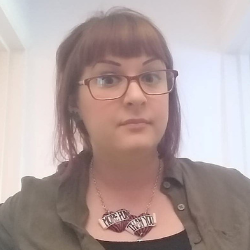 In it's 10th year, the Doc'N Roll Film Festival is celebrating a decade of inspiring, entertaining and vital films about the musicians we love.
Read More »