---
Featured Artist

Raw Energy of Hardcore Punk
---
The Location: Warrenton, Virginia
The Line Up: Matt Cockrill – vocals, Kevin Early – guitar, Ray Conklin – bass, Art "Art-o-matic Eckerson- drums
The Sound: Hardcore Punk
The Comparison: Black Flag, Circle Jerks, Poison Idea, Adolescents
---
When friends Matt Cockrill and Kevin Early decided to get together and start a punk band they also made sure they stayed true to the bands who inspired them and gave them the drive to hard-core punk alive.
With three EP's and 4 Albums under their belts and despite line up changes the band have kept the music coming, playing live and consistently producing raw energy on stage and off with power driven tracks reminding us of the core elements of punk at it's barest brilliance.
Last year's full album No Self Control has eight hardcore belters with singles Skate Rat's Revenge and Grand Delusion gaining traction amongst punk fans.
---
---
With their latest release a 3 way split 7″ with friends and fellow punk rockers The Homisides and Ruin By Design, the album packs a punch with one original and one cover from each band. LNT give us an 'in your face' original belter Drink For Yourself then add another volt of power with a punked up cover of the Peter Criss (Kiss) 1976 rock ballad Beth.
If you're a fan of the raw energy of 80's Hardcore Punk and miss the days of letting loose no holds barred then give Like No Tomorrow a listen on your chosen streaming platform.
---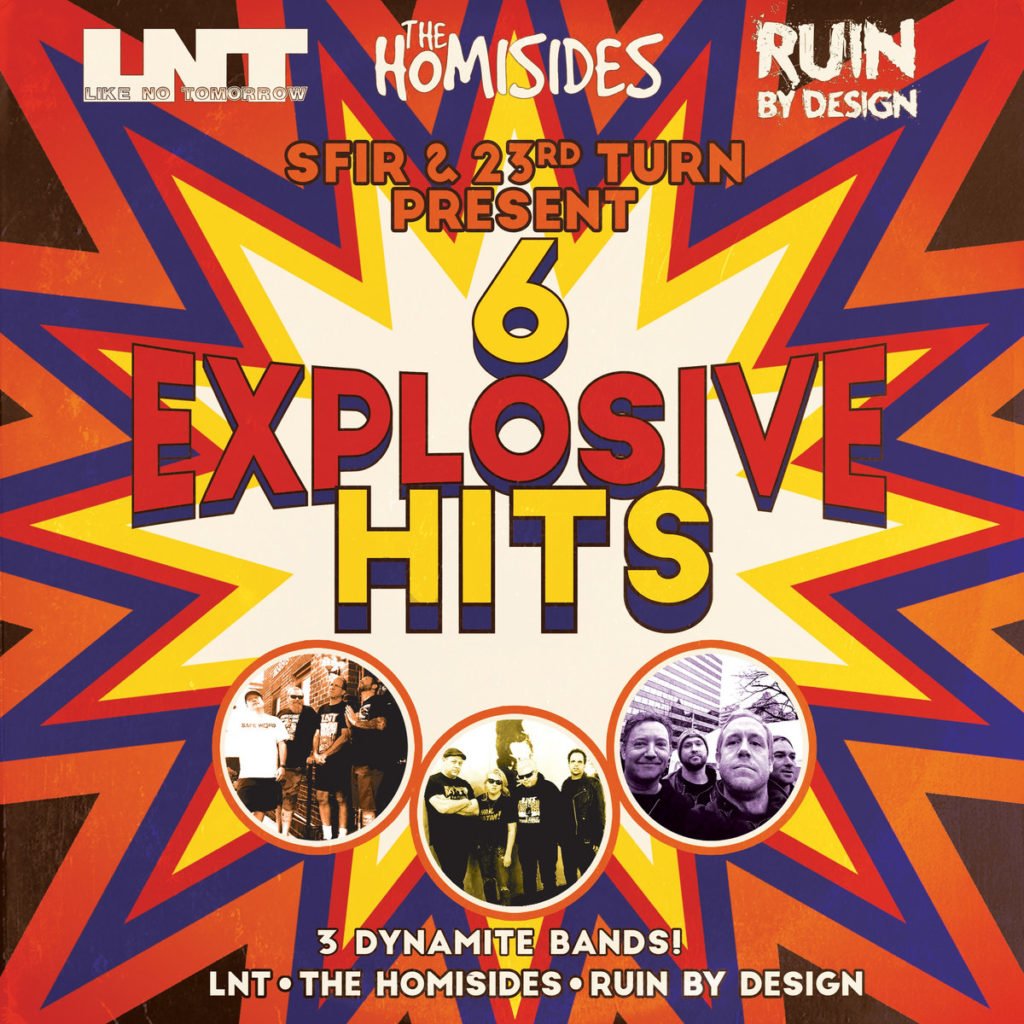 ---
MORE LIKE NO TOMORROW
---
Everyone should have a soundtrack playing loudly in the background of their life. I was born moshing to my own beat and have never swayed from my love of music. Spreading my passion through the written word is my soul's purpose. My punk heart beats loudly with the rhythm of my rock soul. I plan to continue to mosh like no one gives a shit.
Click on Tracey's photo for more of her articles!