Not only that but there's a new album due for release in September- the first since 2016.
The wait is over! Oklahoma City post-hardcore titans Traindodge have finally announced a date for the release of their 8th LP- 'The Alley Parade'- and there's not long to wait now!
The band have been going since 1996 and have pretty much been required listening for any budding heavy band since the 90s. 
Bonding over a shared love of hard indie rock and post-hardcore  (Fugazi, The Jesus Lizard and Jawbox) brothers Jason and Rob Smith were joined by Chris Allen to form the original incarnation of the band (they were then joined by second guitarist Ross Lewis in 2011).  
Since their formation, they have released several critically acclaimed albums including their debut- 1999's 'About Tomorrow's Mileage'-  and their last full length release, 2016's 'Time Will Never Know Your Name'. 
27 years on from the very start of the band, and they are back and stronger than ever. The first taste of what is to come with the album in the Autumn is new track 'Face Thieves'- a quintessentially expansive, heavy rock tour de force. 
Drummer Rob Smith has addressed the gap between the last album and this new material:
"We've been chipping away at writing this record more or less since the last one came out, which, with all of us not in the same city, and a global pandemic to boot, took a sec.
Some of these songs were written in 2017, and some were finished weeks before we went into the studio last year. That gives the newer songs a more spontaneous feel, while the older ones feel a bit more 'lived in,' and I think that's a strength of the record – it is the most immediate, accessible thing we've ever done."
'The Alley Parade' will be released on 22nd September via Spartan Records. You can pre-save HERE. 
Follow Traindodge on Their Socials
Need more Punk In Your Life?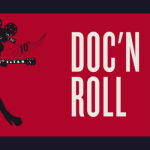 Punk News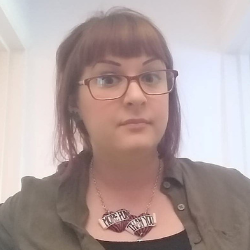 In it's 10th year, the Doc'N Roll Film Festival is celebrating a decade of inspiring, entertaining and vital films about the musicians we love.
Read More »