The Connecticut four piece's new track considers the stifling nature of nostalgia and how it keeps people distracted whilst the powers that be keep doing what they've always done.
It has long been a tradition in hardcore punk to keep reflecting the reality of our world back to us and drum home some hard truths and Down With Rent are no exception in their new track '2008 Again'. 
Taken from their upcoming EP 'Shithead Americana', the distorted guitars, guttural vocals and general formidable sound of this new track tell you this band aren't fucking about.
'2008 Again' sees the band take a swing at the increasing commercialization of nostalgia in an attempt to distract working people from the multitude of problems facing them.
Loud, brash and unyielding the track pulls no punches as it opens to a fury of guitars, feedback and piercing vocal lines that lead through driving basslines and explosive drum beats to the enraged chants of the chorus. 
Down With Rent is a four-piece hardcore punk band from central Connecticut. Their abrasive, crusty brand of punk rock has rung throughout bars, basements, abandoned buildings, tattoo shops, and skate parks up and down the east coast since 2013.
Unapologetically political and strictly DIY in their approach they emulate the American hardcore bands of old but with a distinctly modern, metallic edge.
Their fierce dedication to blistering live performances and an inclusive, socially conscious message has earned them a dedicated group of fans throughout the US. 
The band's EP will be out soon so keep an eye out and Punktuation will bring you all the news.
Main pic credit: Emma Wink
Follow Down With Rent on Their Socials
Need more Punk In Your Life?
New Releases
Problem Patterns drop empowering single 'Letter of Resignation' via new label home Alcopop! Records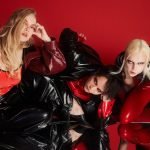 New Releases
Band Unveils Title Track as Final Single Ahead of Album Release, Accompanied by Self-Made Music Video
Punk News
Frenzal Rhomb Takes Over Iconic Aussie TV Music Show 'Rage' For What Promises To Be a Punk-Rock Extravaganza!
<div class='heateor_sss_sharing_title' style="font-weight:bold"
Read More »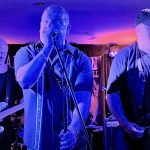 Punk Features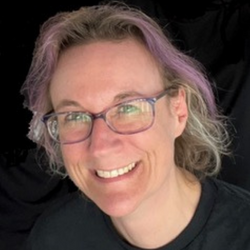 New punks on the London block Denizens played their 2nd ever gig in West London on Saturday, showcasing their debut EP 'Mind Control'. Punktuation's Ruth
Read More »
New Releases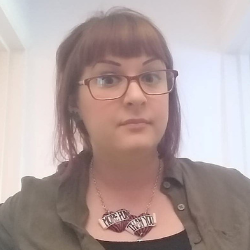 UK ska punk stalwarts Random Hand are back with the announcement of a new album later this year and a new single- 'Lifejackets'- out now!
<div
Read More »
Punk Festivals
As Punktuation continues its coverage of some great punk festivals, we were there for Punk On the Peninsula, in the beautiful Scottish countryside!
<div
Read More »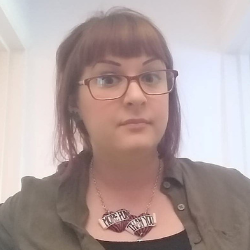 I'm Molly Tie- I am the UK Editor for Punktuation and a general punk enthusiast! I play drums (badly), write a lot about punk (not as badly) and I'm particularly interested in issues relating to women in the music scene.